Akio Toyoda, Toyota's president and chief executive in the past nine years and distinguished winner of Autocar's Issigonis Trophy for 2018, reckons he probably wouldn't still be doing his job if it hadn't been for the catastrophic 'unintended acceleration' crisis he faced in the US market within weeks of taking the helm back in 2009.
Autocar Awards 2018: the winners
Autocar Awards 2018: Loughborough University staff given Sturmey award for diesel breakthrough
Toyoda-san, grandson of the Toyota group's famous founder, Kiichiro Toyoda, believes the way he survived the crisis, which involved being repeatedly pilloried in the world's press and hauled into US congressional hearings to explain to poorly briefed politicians why Toyota cars were 'unsafe', gave the company's power brokers confidence that the new young leader was made of the right stuff.
He has since proved it repeatedly. Toyoda has become globally famous for an inspirational brand of leadership and a rare love of cars that has won him disciples throughout the company. This has led the Toyota, Lexus and Daihatsu brands to overhaul their reputations for building 'Ministry of Cars' machinery and encouraged them to launch a string of much more desirable models — beginning with the seminal Toyota GT86 sports car of 2012. More 'emotional' cars are coming from the brands.
Toyoda has won great respect, at least in the court of the fair-minded, for bearing no malice a couple of years after his appointment when the vaunted Toyota 'scandal' turned out, after a proper technical investigation, to be far less the company's fault than overheated initial reports suggested.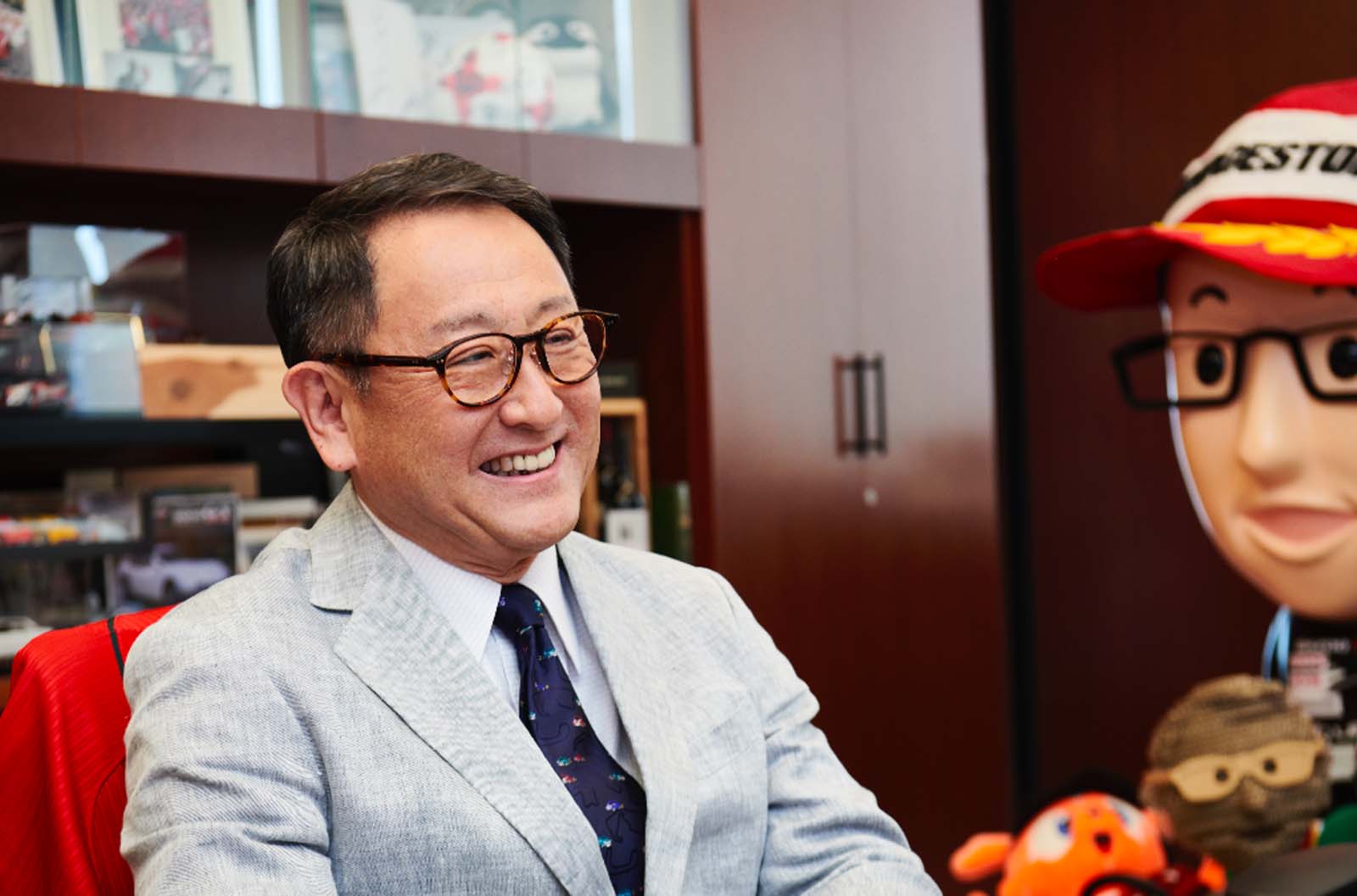 "The first four years were difficult," explains Toyoda. "In Japan, there's a saying that third-generation managers like me tend to ruin things. We've known no hardship, they say, so we won't be able to cope when things get rough. As well as the crisis, at first I had to deal with that, but the fact that I handled it okay was a big help. And the crisis did help me understand what was expected of me as president, which was positive. There was no choice but to show leadership and use it to bring the team together."
Even amid these corporate challenges, Toyoda gave early rein to his love of cars. He developed Gazoo Racing as a way of encouraging like-minded employees to love and improve the product, racing himself as 'Driver Morizo' in early events, in a half-hearted bid for anonymity. You've only got to see the size of Toyoda's entourage to know how comprehensively attempts at anonymity must have failed.