The new Toyota GR Supra – a model that returns after a 17-year break – is a sports car "in the purest form", according to the Japanese manufacturer, with a singular focus on driver pleasure.
The new machine is making its European debut at the Geneva motor show, and Toyota has confirmed that reservations have been received for every car destined for the UK and Europe in 2019. Given the demand for those 900 cars, Toyota says it will shortly open reservations for the 2020 allocation.
Toyota in the process of converting registrations into customer orders, and people are still welcome to register their interest and be added to the waiting list, which "runs into thousands across Europe".
The fifth-generation Supra retains the front-engined, rear-wheel-drive, two-seat layout of previous versions. The Porsche 718 Cayman rival has been honed by Toyota's Gazoo Racing performance division and was developed alongside the BMW Z4, with which it shares its turbocharged 3.0-litre six-cylinder engine, producing 335bhp and 362lb ft, and an eight-speed automatic gearbox.
The entry-level Supra is priced at £52,695, rising to £56,945 for the fully loaded, limited-run A90 edition. Deliveries will begin in the summer.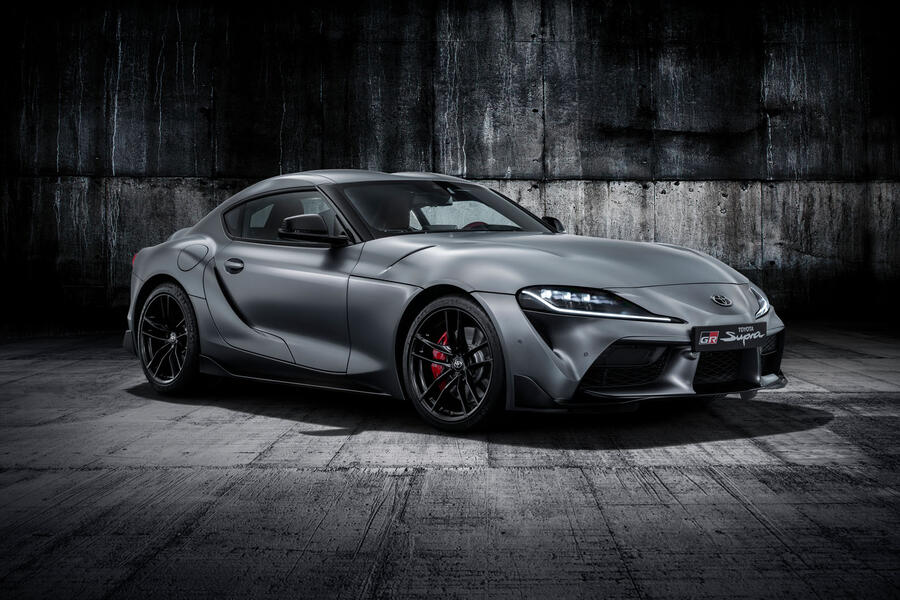 The BMW-developed straight six engine used in the Supra features a twin-scroll turbocharger, direct fuel injection and variable valve control. It has been tuned, says Toyota, to offer "segment-leading" torque from very low revs. The maximum 362lb ft is available between 1600 and 4500rpm.
That gives the Supra 52lb ft more torque than the 310lb ft the Porsche 718 Cayman S produces from 2100-4500rpm and, at a claimed 4.3sec, the Toyota is 0.3sec quicker from 0-62mph. The 335bhp developed by the Supra's engine is 10bhp down on the 718 Cayman S.