Jaguar has overhauled the F-Type sports car with new styling and technology to take on the latest Porsche 911.
The targets were to give it a "more assertive" look, to improve key elements like the infotainment system and to lift materials quality to the level of more recently launched models, such as the I-Pace.
One major surprise is the disappearance of the F-Type V6. From 2020, the Jag sports car will come with a choice of either two 5.0-litre supercharged V8 power levels (retaining the 567bhp at 6500rpm version, and a new unit with 444bhp at 6000rpm) or the continuing entry-level 2.0-litre turbocharged Ingenium four-cylinder engine producing 296bhp at 5500rpm.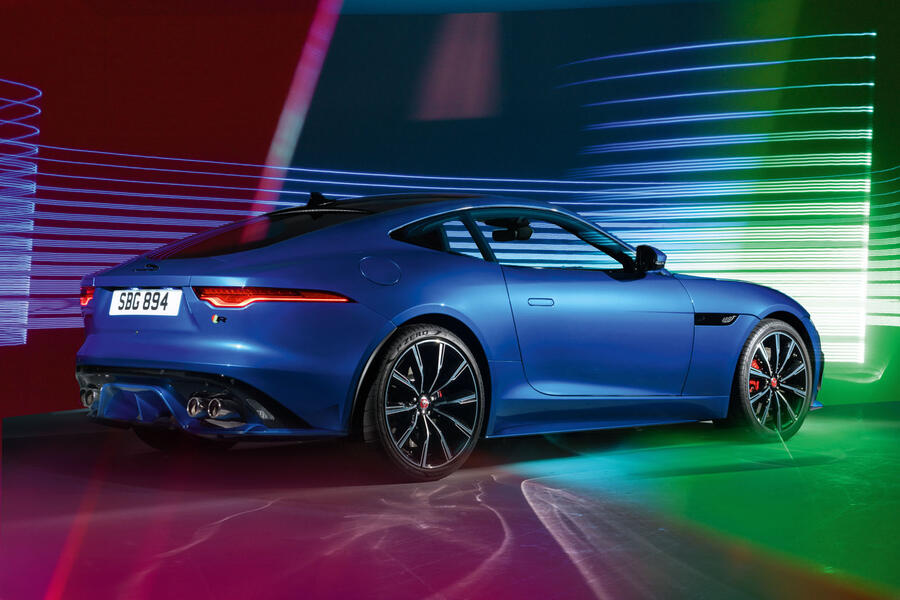 In a reorganisation at the top of the F-Type's three-tier range, the 567bhp performance versions of the coupé and convertible are available with only all-wheel drive and the plushest, sportiest R specification – which also gets a complete rethink of spring and damper settings. This flagship can cover 0-60mph in just 3.5sec and has a top speed of 186mph.
The 444bhp and 296bhp versions are available in either middle-level R-Dynamic trim or entry-level guise. The lower-powered V8 can turn a 4.4sec 0-60mph time and hit 177mph, while the 2.0-litre's 0-60mph time is a respectable 5.4sec and its top speed is 155mph.
The 444bhp V8 buyer gets to choose between rear-wheel and four-wheel drive systems, while the 2.0-litre customer is offered rear drive only.
One major advantage of the smallest-engined model is its 120kg-lower kerb weight (it weighs 1520kg against 1640kg for the rear-drive V8), which lightens the nose and improves steering response. The heaviest F-Type is the full-house R convertible equipped with four-wheel drive, weighing 1760kg.