Why we're running it: It's the first in a two-parter: diesel vRS for three months, petrol vRS for three months. Which makes the better buy?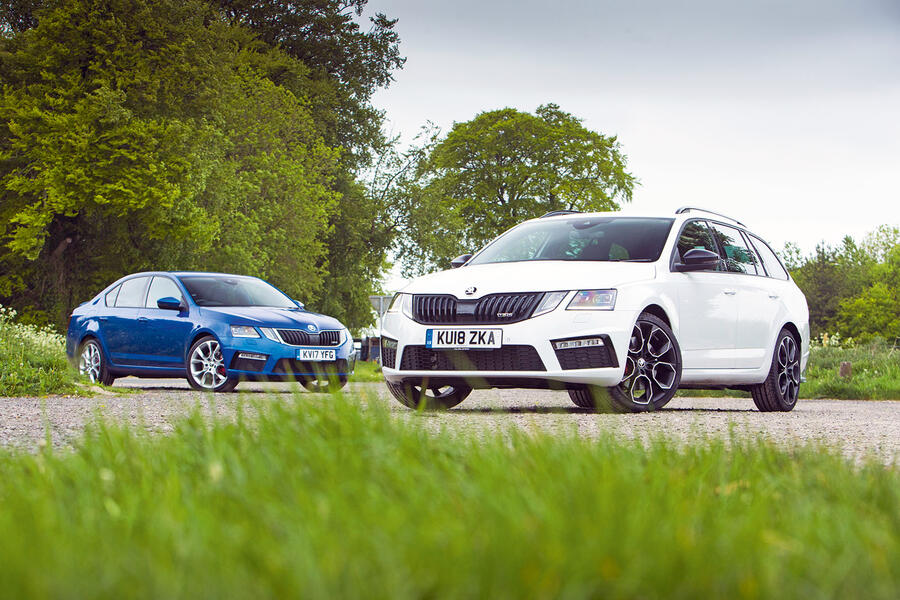 Life with a Skoda Octavia vRS: Month 4
Our fast Czech estate holds its own in some exalted company - 29th August 2018
I don't have a dog or any children, my wardrobe removal business is yet to get off the ground and you're more likely to see me swim the Channel in a tutu than voluntarily undertake any DIY task.
Basically, I don't have much need for an estate car. Yet on a couple of occasions recently, I've found myself putting the vRS's spacious rear seats and enormous boot to good use.
The first occasion was an early morning dash from home in Bristol to Bicester Heritage with three car-mad friends. We were going to the Luftgekühlt event – a gathering of air-cooled Porsches, basically – and the weather was grim. With the boot full of walking boots, jackets, umbrellas and dry clothes, the four of us piled into the car.