Why we're running it: Because this is the world's most famous sports car in its purest form. How much 911 do you really need?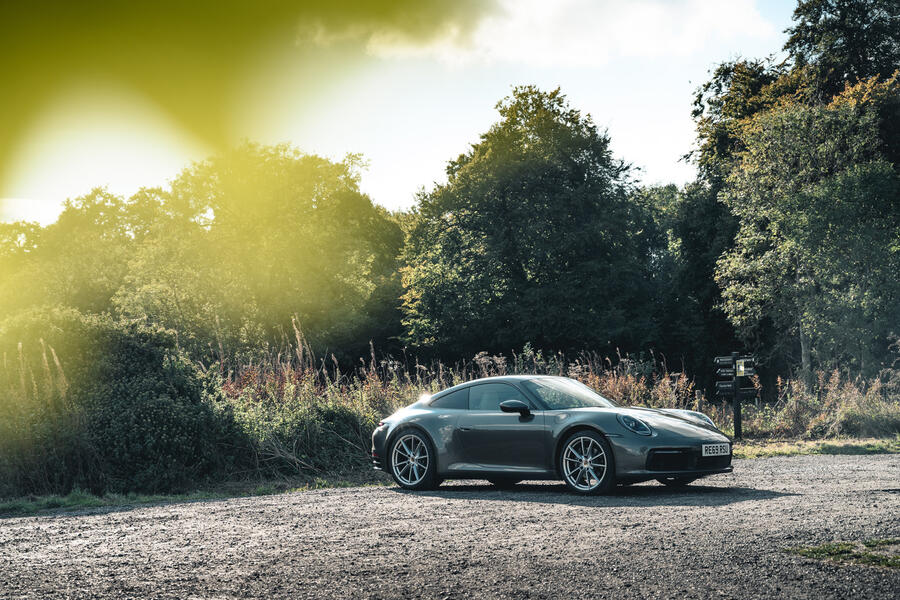 Life with a Porsche 911: Month 1
Welcoming the 911 to the fleet - 21 October 2020
Home working meant it had been six months since I'd met up with Autocar's picture editor, Ben Summerell-Youde, and even more time had passed since seeing snapper Olgun Kordal, photographers being strangers to the office at the best of times.
On our reacquaintance one sunny early autumn day in a rural Oxfordshire car park, the small talk lasted about eight seconds before we all started poring over the Porsche 911 I'd arrived in. Cue nerd alert.
Olgun pointed out that the engine cover at the rear has nine vent slats on each side and then an '11' motif in the middle for the central vertical brake light, thus spelling 911. I admired the 3D Porsche badging at the rear, loving its integration below the horizontal light bar. Ben was cooing over the surfaces, noting how the increase in size of the car actually allowed for not only better proportions but also better looks.
This went on for quite a few minutes before we decided we should actually go and take some photos of the car. As I pulled away, I smiled: the pre-photoshoot car park meet is ordinarily something Autocar does hundreds of times a year, but I can't recall one with so much time spent examining a car's details, nor one when we knew about so many of those details in advance.