Why we're running it: To discover if it's as capable as we think it is – or if it's just silly.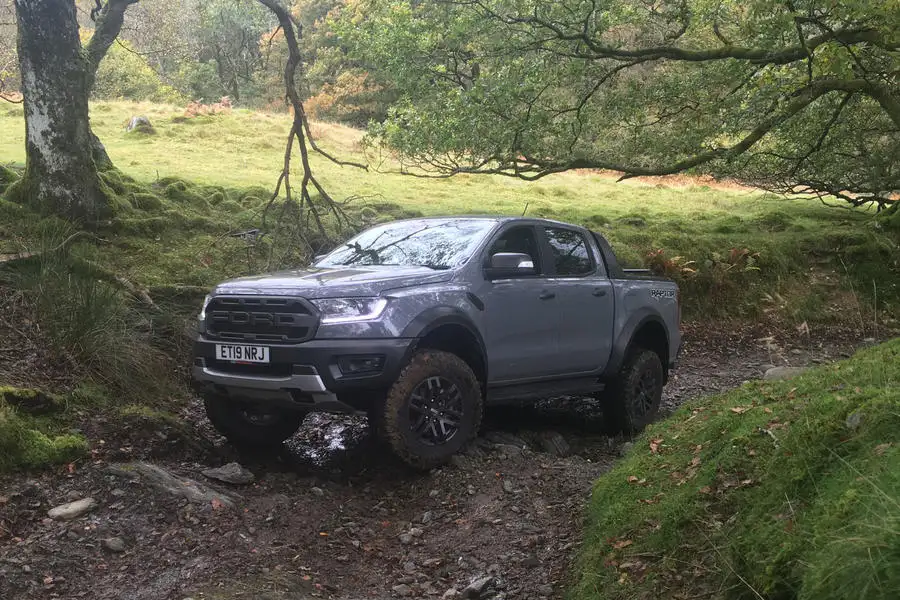 Life with a Ranger Raptor: Month 3
We release our two very different long-term off-roaders into the wild - 5th February 2020
How do you off-road? That's a question we wanted answering on video recently, and when you ask a question like that in this office, there's only one choice of hardware to help find the answer, and it's called the Ford Ranger Raptor. Kinda. We also took a Suzuki Jimny along. But the Raptor is the Raptor.
So we rocked up (no pun intended) to our favourite disused quarry, near Corby, to answer the question, if not quite comprehensively then at least as a good beginner's guide.
What makes the Raptor easy to go off-roading in is that it's hard to get into trouble. It has huge ground clearance, a terrific approach angle and wade depth, good axle articulation and a locking rear differential. Add a set of BF Goodrich KO2 tyres, which, I'm told, are considered some of the most senior boots you can buy for an off-roader and you have a 4x4 that is, if not second to none, then only second or third to one or two standard off-roaders in the world.