Why we ran it: To discover if it's as capable as we think it is – or if it's just silly.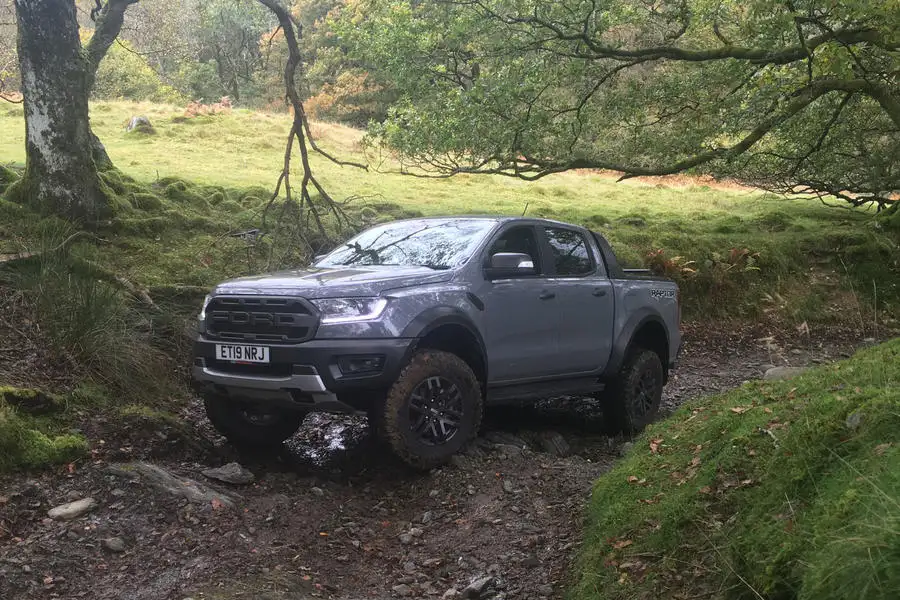 Life with a Ranger Raptor: Month 3
The big pick-up doesn't really suit UK daily life. But that didn't stop us falling in love - 19th February 2020
I know it's ridiculous, but I've enjoyed it, okay? The Ford Ranger Raptor is based on a commercial vehicle but no longer tows or holds enough to be classed as one. It's an off-roader developed in Australia, tested in the outback and modelled on recce trucks used on the Dakar Rally, but I work in Twickenham.
It's a slightly ludicrous machine, then, to have enjoyed thoroughly, but here we are. It helps, of course, that it's a large family car, capable of towing 2.7 tonnes of caravan/ horsebox/trailer, and returns nearly 30mpg, which is still a perfectly acceptable set of abilities and statistics, even without it looking like it can go places you can't really walk. Which, of course, it can.
I've done exactly that several times while the Raptor has been with us. We'd had it less than a week when it acted both as a support car during our Britain's Best Driver's Car shootout and as a video foil for the Bowler Bulldog on a desolate Welsh mountainside – my first experience of the Raptor's wet-rock skipping skills and 283mm ground clearance.
That's just one of a set of fairly impressive numbers. Its approach angle is 32.5deg, and wade depth some 850mm – which I came a bit closer than expected to testing in a 'how to off-road' video yet to air. The other numbers – breakover and departure angles of 24deg – are less impressive, but that's because this car is 5398mm long on account of it having a pick-up load bed.