Why we're running it: In the absence of a new RS, is the latest Focus ST good enough to be considered a credible flagship fast Ford hatchback?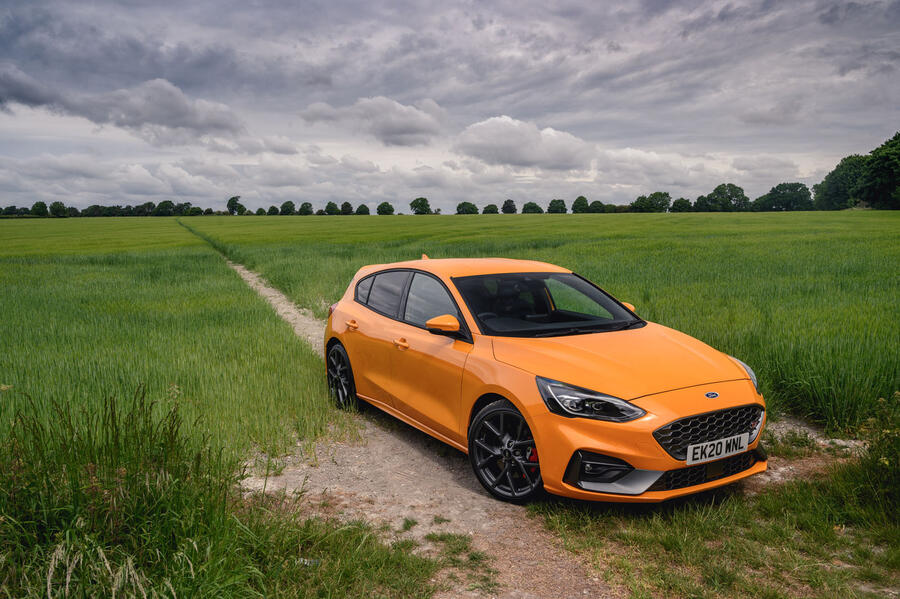 Life with a Ford Focus ST: Month 9
Brightens my day - 21 July 2021
You normally need sunglasses to look at it face on, but even Ford's Orange Fury paint can appear a little dull once a layer of dust and grime settles. Regular impromptu rinses courtesy of the recent bad weather have kept it looking fairly bright, but a proper wash is now overdue. Dirt has an uncanny ability to get into every seal and crevice.
Mileage: 10,751
A rotary reminder of how yesterday's performance cars compare with today's crop - 14 July 2021
The Focus ST got several chances to stretch its legs last week, with multiple trips towards England's south coast: one for a socially distanced wedding reception and the other to experience Mazda's heritage fleet, marking 30 years since the fabled 787B won the Le Mans 24 Hours. No offence to the bride and groom, but I'm sure you can guess which I was more excited about, having limited experience of driving cars from before the 1990s – and no experience at all of rotary engines.
Ford's 2.3-litre Ecoboost is no shrinking violet, with peak power arriving at 5500rpm and a 6500rpm redline. Yet despite two sizeable and throaty-sounding tailpipes, plus some in-cabin enhancement, it was never going to have the aural drama of an RX-8's Renesis motor. Previously described on these pages as "sounding like a Hoover on full chat" in the way it screams all the way to 9000rpm, the suicide-doored coupé can be heard approaching from an impressive distance away.
The power delivery of a second- generation RX-7 was equally eye-opening. Turbo lag has been almost entirely engineered out of modern cars, and most (although not all) models that use forced induction do so in a fairly linear manner – including the Focus ST. Peak torque may arrive by 3000rpm, but not all in one big shove. In contrast, the Mazda comes on song in a rather hilarious manner, all in one go and complete with the unfiltered sounds of the turbo spooling up.