Why we ran it: In the absence of a new RS, is the latest Focus ST good enough to be considered a credible flagship fast Ford hatchback?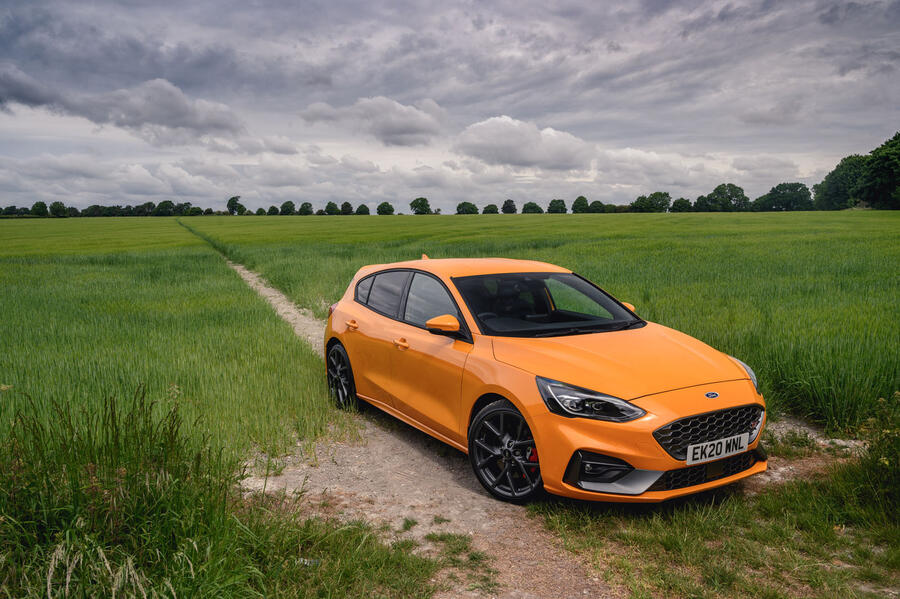 Life with a Focus ST: Month 10
The hot hatch turned heads everywhere it went – but not always for the right reasons. Here's our final report - 1 September 2021
What is it about the colour orange? A recent Twitter poll seemed to suggest it's a magnet for traffic-light Lewis Hamiltons and teen racers, whether the car in question is a supercar or a hot hatch. Having spent the past few months in the latter, I don't disagree.
Wherever I went in it, the Focus ST was never short on attention – not all of it good. Had our now-departed long-termer been delivered in a different hue, I'm convinced the otherwise subtle visual upgrades over the standard car would have let it fly under most people's radars. The £800 expense is one I'd leave off the options list.
Admittedly, it's up for debate whether the ability to drive incognito at times should be a prerequisite for a hot hatch, and in many respects the Focus is one of the more restrained cars in its class. Personally, I like that the larger alloys, tweaked bodykit and neatly integrated rear spoiler don't demand constant attention, in the same way the uber-aggressive Honda Civic Type R or decal-laden BMW 128ti do. The twin exhausts might give the game away, but they aren't the loudest pipes around.
Colour aside, then, the ST fulfilled its brief brilliantly throughout its time with us. Under first custodian Andrew Frankel, it covered the bulk of its 10,000-plus miles and claimed a number of scalps. We decreed it more entertaining on a British B-road than a Honda NSX; it even held its own against the Mustang Bullitt, as you can use more of its power reserves more of the time than you can with the V8 muscle coupé.
Crucially, it also scored a big win over the Mk8 Volkswagen Golf GTI. In making its latest hot hatch effort firmer and more aggressive, VW has lost some of what made previous generations so special – while the Ford simply delivers more of what made older STs such fun to drive.