Why we ran it: To assess if Cupra's first own-branded car feels like the real deal or just a Seat made too sporty for its own good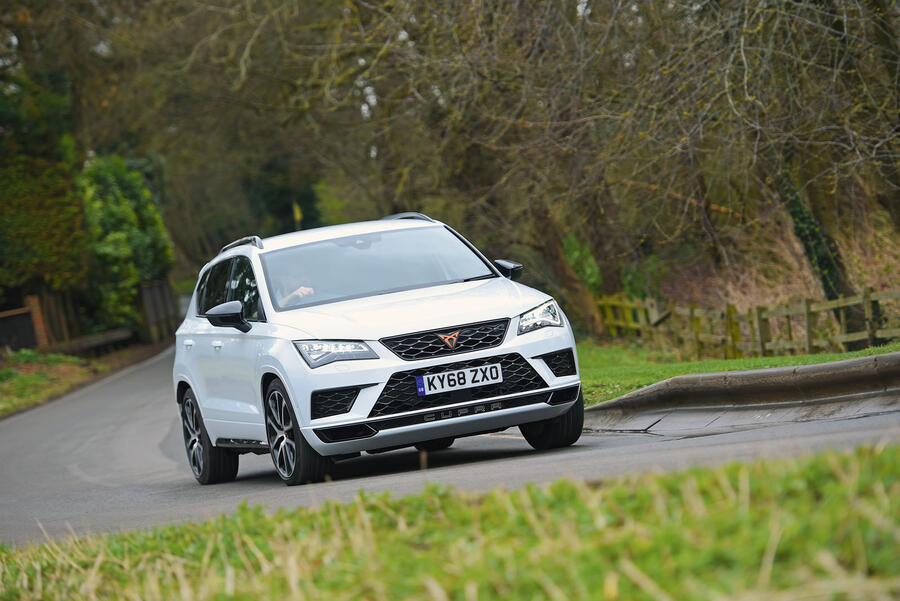 Life with a Cupra Ateca: Month 5
We've just spent the past five months living with the Seat sub-brand's highperformance SUV. So how has it fared? - 24th July 2019
One of the Cupra Ateca's more surprising capabilities – of which there are several – is to start conversations. I've had quite a few with complete strangers, each of them baffled by the origins of its elaborate copper-hued grille badge.
"What is it?" is invariably the question when checking out what appears to be a very mainstream car bearing a badge they've never seen before. Most are happy with my "a high-performance Seat" answer, and most are then strangely uninterested in knowing any more about the Spanish company's new sub-brand.
I mentioned more surprises, and one is the performance. This is a mid-size SUV with the performance of a potent hot hatch. You have 296 turbocharged horsepower to deploy and an at least as effective 295lb ft firing at all four wheels between 2000 and 5200rpm. The effect is to propel 1615kg of Nevada white Cupra to 62mph in 5.2sec and on to 153mph. That's undeniably rapid, but it only occurs when you take steps to overcome the seven-speed dual-clutch automatic gearbox's desire to set the highest possible fuel-saving score in Comfort mode, and its rather unreasonable need to think long and hard when you suddenly want to go.