Drivers are now three times as likely to buy a used car over a new model.' I think we get told this every year, when in fact this section of Autocar reminds you every single week that the thinking car buyer always takes the used option.
In this case, the non-revelation comes from a survey by AA Cars. Anyway, as our jumping-off point, let's use this fascinating stat: 74% of drivers said their most recent vehicle purchase was of a used one.
According to AA Cars, 29% of those surveyed had bought a 'nearly new' car most recently. Actually that is a pretty sensible buy, whatever your definition is – be it a dealer demo, a pre-registered or a fresh-off-the-hire-fleet special. There is a lot of choice around.
We'll look at 2019 vehicles, and I would be happy enough with 11,000 miles, which leads us to a Mini 1.5 Cooper Sport II. That costs £14,499, which is a saving of £5500 on the new price, plus it comes with over £500 worth of extras. This car was at a supermarket and they offer a three-month warranty, but you would still have the balance of the manufacturer's one anyway.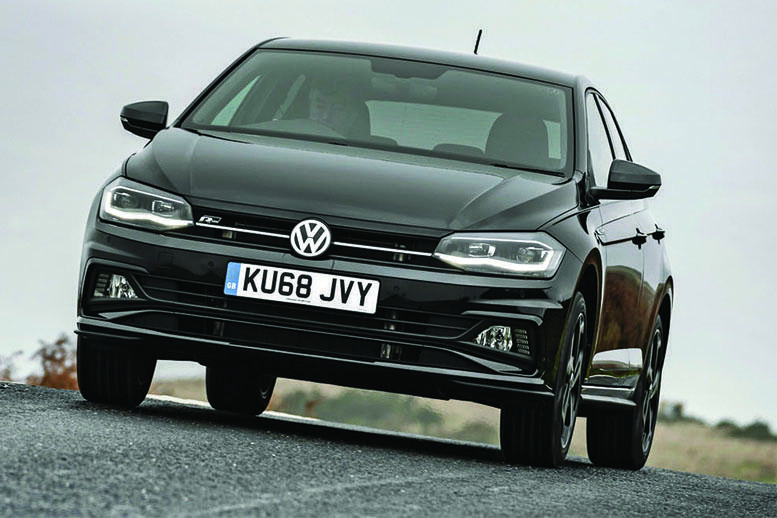 Then again, I love a dealer demo and I really love the look of the current Volkswagen Polo. So a 1.0 TSI 115 R Line with 1000 miles at £18,990 isn't a giveaway, but it was parked at a VW dealer. Starts to sound like a lot for a Polo, but it should do 45mpg and, as I've said, it looks the part.
Instead of a small hatch, why not a great big estate car for less than ex-demo Polo money? I'm back at a supermarket and looking at a Vauxhall Insignia 2.0 Turbo D SRi VX-line Nav estate. Blimey, names are long, but what a great-looking stuff-hauler. This one had 10,000 miles and everything you would ever need as standard, as well as quite cool black alloys. Plus 50mpg on average and a massive load bay. All that for £17,999.
Back at the car buying survey, there's a solid 25% who bought used cars that are more than five years old. Those wanting a Mini, and many do, would only have to pay £6900 for a 2013 1.2 One. It's got 42,000 miles, has a full history, black alloy wheels and Bluetooth, so as good as the nearly new one. Or how about a 2013 Polo 1.2 TDI BlueMotion with 69,000 miles for £4400? It will do almost 60mpg and that seems like a more credible price for a VW supermini.