I was interested to read that Irish motorists increased their spending on cars imported from the UK by 181% in July and August compared with the same two months in 2018. Apparently, the country's car import boom is picking up speed as the Brexit deadline looms. A company called Fexco also found the number of UK vehicles imported by Irish drivers in July and August was up by 175% year on year.
This is in line with my experience of readers from across the Irish Sea who are after economical, affordable cars that definitely aren't diesels. These are individuals, not dealers, and the average amount spent per car in July and August was €16,197 (£13,930) – an increase of 32% on that paid three years ago. Rather more money than I am being asked about. So what sort of cars should make the journey? The short answer is small petrol ones. The 1.0-litre Ford Focus has a lot going for it as a really practical family hatchback that is groovy to drive. I found a 59,000- mile one in Zetec trim, all for £5480 – and it's a 2014 as well. It will do 60mpg officially and the tax in the UK is just £20.
Staying with the 1.0-litre ultra-economical theme, the Volkswagen Group has plenty of contenders. I like a Fabia but think that an Octavia would be good and an estate even better. So a 2018 1.0 TSI SE with 10,000 miles is £12,800. The average fuel consumption is 50mpg, although the annual tax is £145 over here.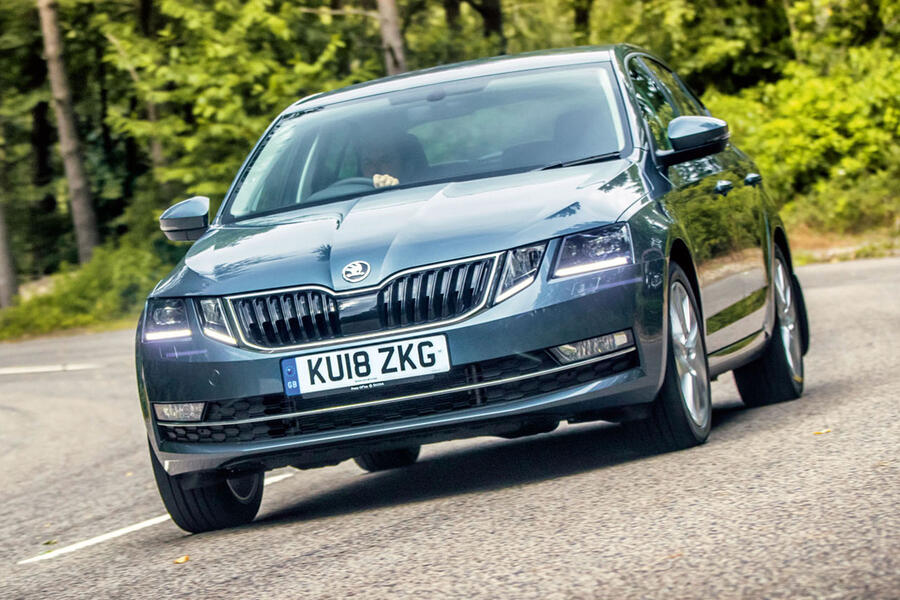 Let's just say we delivered a car to Ireland – what could we bring back? I looked at some Jaguars and Audis and they were priced the same as in the UK, if not more. I know that classics are quite highly taxed, so it would be interesting to see what sort of survivors are in circulation over there.
A quick search threw up a rather interesting 1986 Audi 100 saloon. A proper Vorsprung example that you just don't see. Yours for €4500 (£3870). Classic BMWs seemed to be at UK levels, but I found another rarely seen Audi, again from 1986 – a five-cylinder 90CD at €4600 (£3960).
Still being oddly 1980s: how about a Talbot Horizon 1.5GL? A five-door hatchback with 43,000 miles that is all but extinct can be yours for €4450 (£3830). Staying square and back to yet another Audi, I came across a 1984 1.8 Coupé for €1500 (£1290) that has a burst brake pipe and "some missing windows". Not perfect, but apparently the body is not too bad.
There are deals and potential swaps to be done. I think if you actually went to Ireland with euros like some friends have, you'll get a better deal. That's the way it works.
What we almost bought this week
Seat Arosa 1.0 S: The great thing about this Arosa is that it's just had a new clutch, cambelt and water pump. If we'd had to replace them, the bill would have been £895 – which, by coincidence, is exactly what the seller is asking for the car. It's a 2004-reg with 98,000 miles and an MOT until March. To make us feel doubly smug, we'd want 12 months.
Tales from Ruppert's garage