Volkswagen will put the ID Buzz concept – an all-electric Microbus-inspired MPV capable of autonomous driving – into production, with the car due to go on sale in 2022.
The machine was first displayed at the Detroit motor show in January, and Volkswagen has now decided to launch a production version in Europe, the USA and China following strong public reaction. The decision was confirmed at the Pebble Beach Concours d'Elegance last weekend.
First drive: behind the wheel of the ID Buzz concept
Speaking at the Pebble Beach Concours d'Elegance in California, Volkswagen CEO Dr Herbert Diess said: "After the presentations at the global motor shows, we received a large number of letters and emails from customers who said, 'please build this car'.
"The Microbus has long been part of the California lifestyle. Now we're bringing it back by reinventing it as an electric vehicle."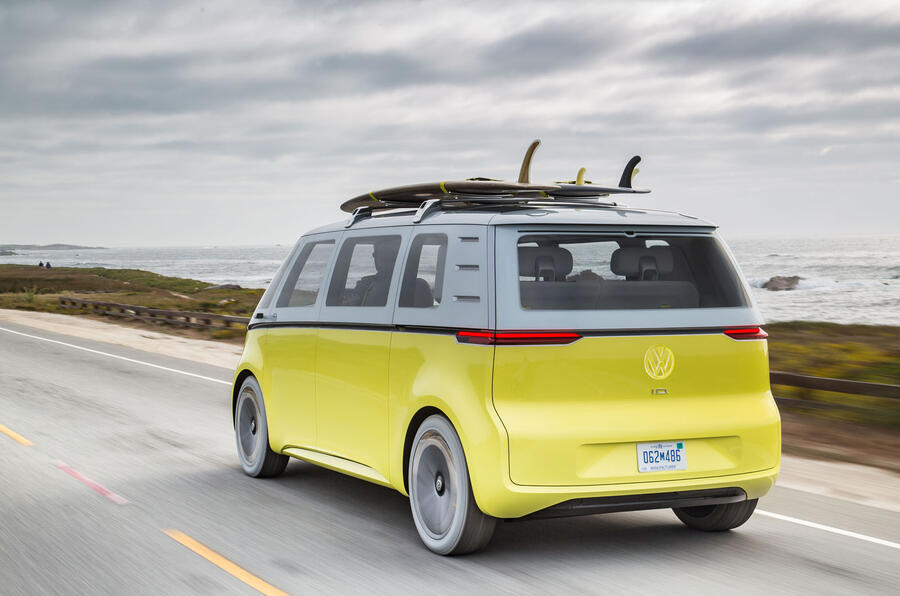 While the styling of the ID Buzz evokes the legendary Type 2 van, first launched in 1949, the machine is built around the latest technology on Volkswagen's new all-electric architecture. It will also feature Level 3 autonomous driving capabilities, meaning it will be able to drive itself with human supervision.
Volkswagen commits to electric future but says diesel remains 'indispensable'
The all-wheel-drive concept version is powered by 150kW two electric motors, with one in the nose section and the other by the rear axle, giving a total output of 369bhp. Torque is distributed between the two motors through an 'electric propshaft', and it can hit 62mph from rest in less than five seconds. Top speed is limited to 99mph.
The ID Buzz has a battery charge capacity of 111 kWh, giving a range of around 270 miles. The batteries are built into the floor to maximise interior space. Volkswagen says the ID Buzz's architecture would also allow it to be fitted with a 268bhp rear-wheel-drive electric powertrain.