The Volkswagen ID Buzz concept, unveiled at the Detroit motor show, previews a retro-styled but technically advanced four-wheel-drive electric MPV that is tentatively planned to go on sale in 2022.
Although the ID Buzz draws heavily on the Microbus first launched in 1950 for stylistic inspiration, it uses a new electric car architecture that helps to maximise cabin space. The tall, one-box concept has seating for up to eight people.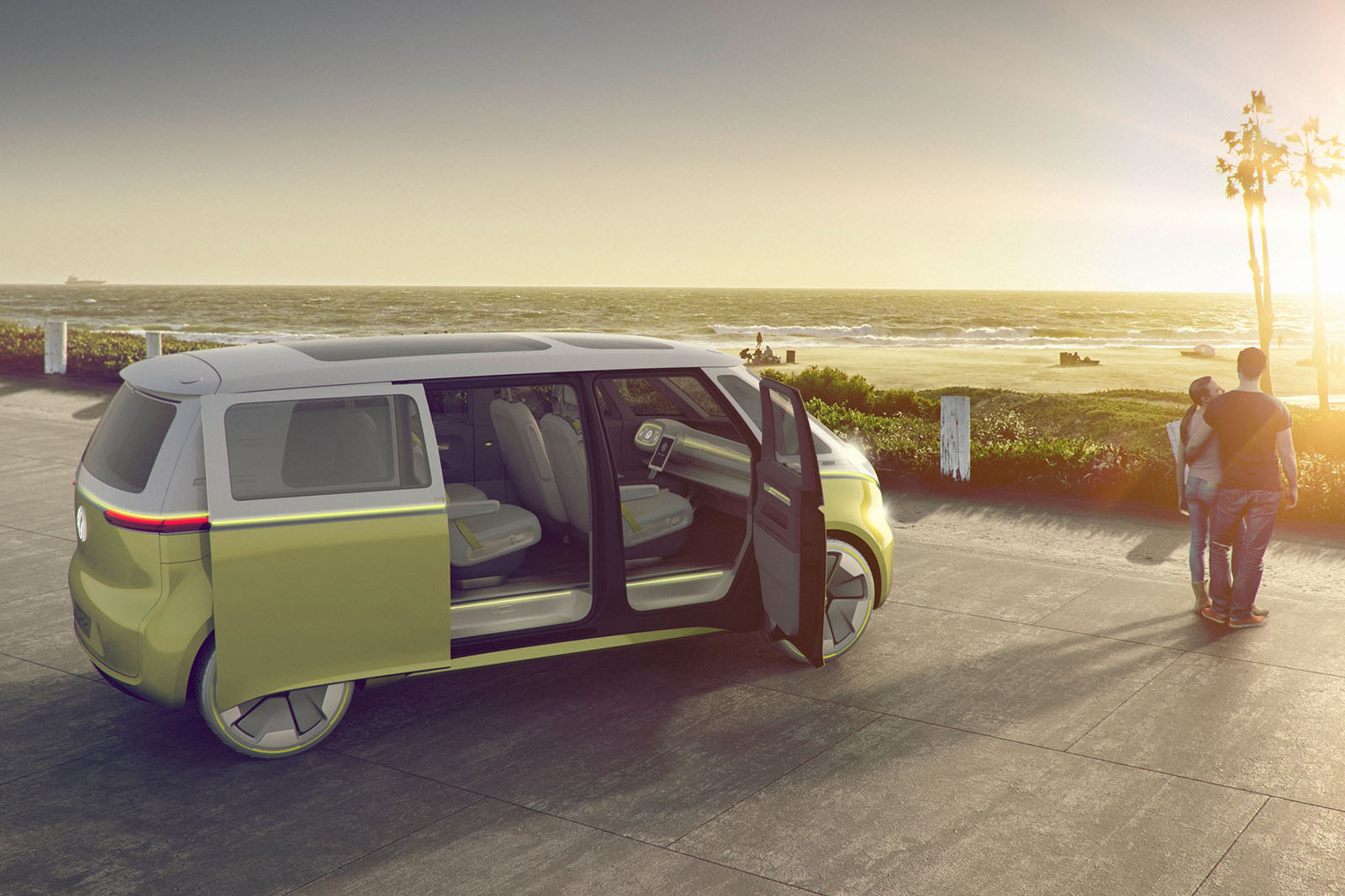 The ID Buzz is part of a multimodel electric car initiative masterminded by VW boss Herbert Diess, who is aiming to thrust the company to the front of the electric car ranks in the next decade, following the financially crippling effects of the Dieselgate scandal.
The ID Buzz is the second of five dedicated electric models being developed by VW and follows the four-seat ID hatchback revealed at last year's Paris motor show. VW's next electric concepts are expected to be a crossover-style SUV, saloon and possibly a sports car.
Diess said: "The Volkswagen brand's big electric offensive begins in the year 2020 with a completely new vehicle architecture. That is when we will be launching a new generation of fully connected, all-electric vehicles on the market. By 2025, we want to be selling one million of these vehicles annually. We are making electric mobility the new trademark of Volkswagen." 
The ID Buzz features two electric motors — one mounted within the short nose section and one within the rear axle assembly. This provides it with four-wheel drive capability, unlike the exclusively rear-wheel-drive ID hatchback, which features a single electric motor at the rear.