Volkswagen Sedric

There could be economy and premium versions of Sedric in different sizes

Virtual reality and 3D-printing are helping to shape car interiors

Move over virtual reality, 'mixed reality' has arrived

Move over virtual reality, 'mixed reality' has arrived

Move over virtual reality, 'mixed reality' has arrived

Brace yourself for the 48V jolt

Brace yourself for the 48V jolt

Brace yourself for the 48V jolt

Brace yourself for the 48V jolt

Batteries vs conventional fuel: how do they compare?

Who's doing what with autonomous cars?

Who's doing what with autonomous cars?

Hacking could become an issue if cars aren't properly protected

Can electric cars crack the range barrier?

Can electric cars crack the range barrier?
Close
Whether it's new powertrains, in-car technology or self-driving cars, automotive technology is advancing at an incredible rate.
New technology and systems are reinventing many of the fundamentals of the car, and the motoring landscape is going to change forever as a result.
But with so much change going on, and so much new terminology, it's easy to get confused. So we produced a special report to guide you through it. Read on to learn about the future of the car.
1: What makes a connected car?
The term 'connected' is probably second only to 'autonomous' on the automotive industry's list of future-car buzzwords. In its simplest form, a connected car is one with a built-in internet connection.
Connected cars already exist thanks to the widespread use of LTE/4G cellular networks for infotainment, fleet management and safety functions (think Vauxhall OnStar). In the near future, the combination of the Dedicated ShortRange Communications (DSRC) wireless communications standard and faster cellular links will open the door to new safety and convenience features, but car makers, technology suppliers and road operators will need to collaborate so vehicles can talk to each other and the wider world.
If all goes to plan, connected car technologies, such as real-time satnav mapping and vehicle-to-vehicle (V2V) communications, will make highly automated driving, and even full autonomy, possible just a few years from now. 
Here we take a look at some of the key issues and areas of development in the automotive technology industry.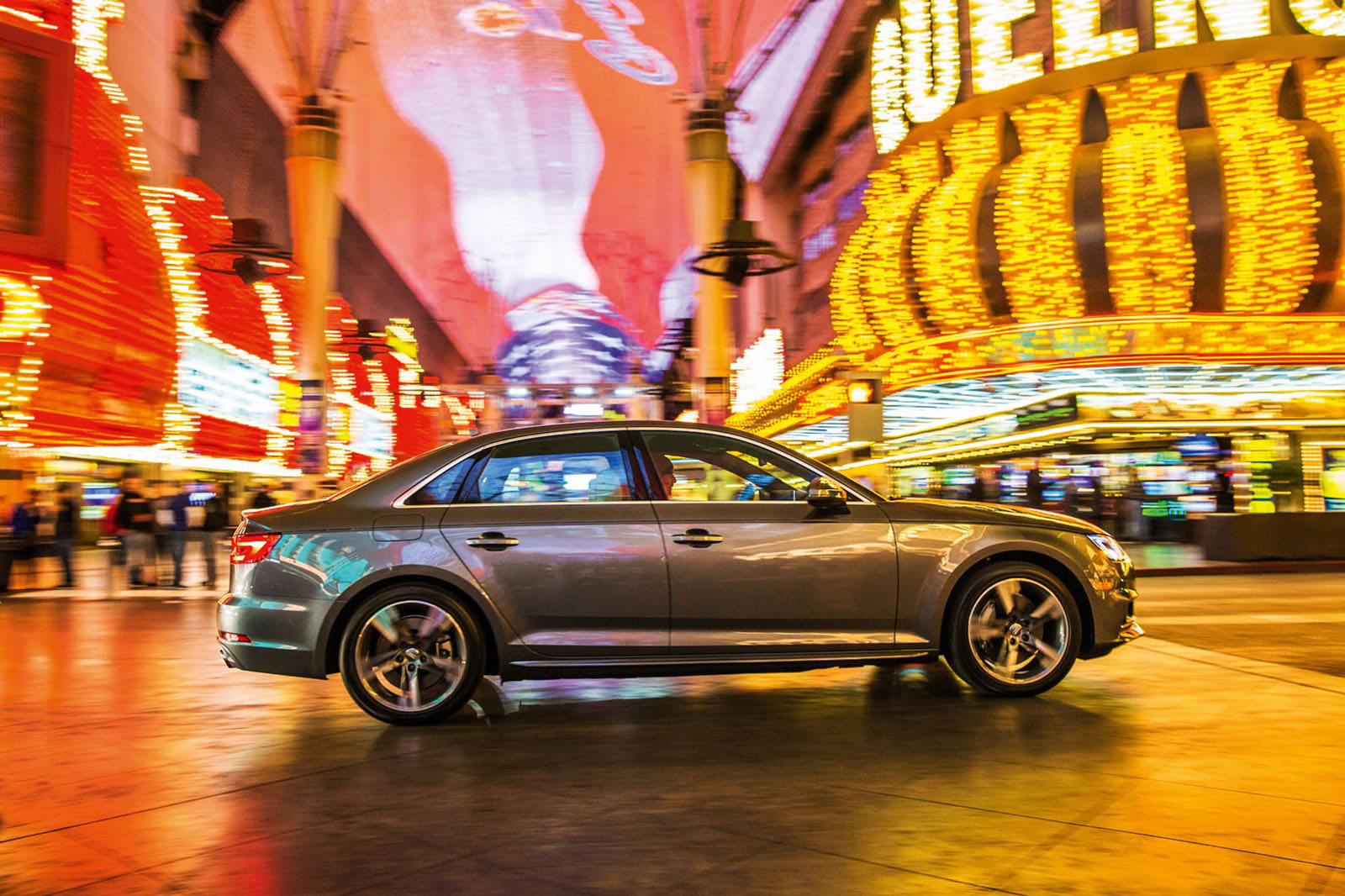 Connected cars: Mobile connectivity vs security
Cars can already be operated via a mobile phone, or have their specifications changed through over-the-air (OTA) software upgrades. But increasing connectivity to other vehicles and infrastructure increases the risk of your family transport being hacked, so car makers are working with suppliers, such as Harman and Magna, to ensure that cyber security doesn't become a problem for connected cars. New software will not only mitigate an attack but also log the details so manufacturers can spot patterns and fix any weak spots via OTA updates.
Why communication is key for future cars
Vehicle-to-infrastructure (V2I) communication via DSRC roadside units will require cars to interact with infrastructure such as traffic lights and junctions. A combination of V2I and V2V (see below) could eliminate collisions at blind junctions, for example. By integrating this data with digital maps in the Cloud in real time, vehicle navigation systems will be updated every few seconds rather than every few minutes, by faster cellular connections. Trials of these technologies are already under way by suppliers such as Here, Panasonic, Orange and Ericsson, working in combination with road operators and car companies in Europe, the US and beyond.
Mobile home, mobile office, mobile life: connected cars to the Internet of Things
Mobile phones have become central to people's lives and car makers have been quick to respond by improving car-to-phone connectivity and adding Apple CarPlay and Android Auto to the specification sheet. If recent concept cars and a gaggle of new partnerships between auto and tech companies are anything to go by, life inside and outside the car is set to become ever more closely integrated, with the car becoming a part of the same digital 'ecosystem' that contains everything from your appointments calendar to your Internet of Things-connected fridge. A digital assistant from the likes of Amazon, Microsoft, Apple or Google could run your life, whether you're on the sofa at home, behind the wheel or in the office.
How connected cars can boost vehicle safety
Cars will communicate with other nearby vehicles and share information about the road conditions and hazards ahead. The DSRC already fitted to the Cadillac CTS, for example, can handle 1000 messages per second from vehicles up to 300 metres away. When a V2V-equipped car engages its stability control, brakes hard or switches on its hazard lights, drivers behind are alerted to give them more time to react, in turn smoothing the traffic flow. In Honda's Safe Swarm vision, DSRC-connected cars will move seamlessly and safely together, like a shoal of fish.
2: The future of electric vehicles - can they crack the range barrier?
Can the EV ever replace petrol and diesel cars, or will they only work for short journeys? Dave Greenwood, professor of advanced propulsion at the Warwick Manufacturing Group (WMG), also heads battery development at the Advanced Propulsion Centre. He thinks that expecting the EV to one day match the range of a petrol or diesel car may be unnecessary for most drivers.
"Ninety eight percent of journeys are less than 50 miles," he says. "If we continue the race for range with EVs then very few journeys would take advantage of that. The cost of increasing the range of an EV from 100 miles to 200 miles would double." Based on today's prices, that would mean a jump in battery price from £5000 to £10,000 for a car the size of a Nissan Leaf, just to allow for occasional long trips. "A more realistic scenario is that buyers would purchase a mobility package including an affordable EV to use daily for shorter journeys, then book a car from their dealer for longer trips," Greenwood adds.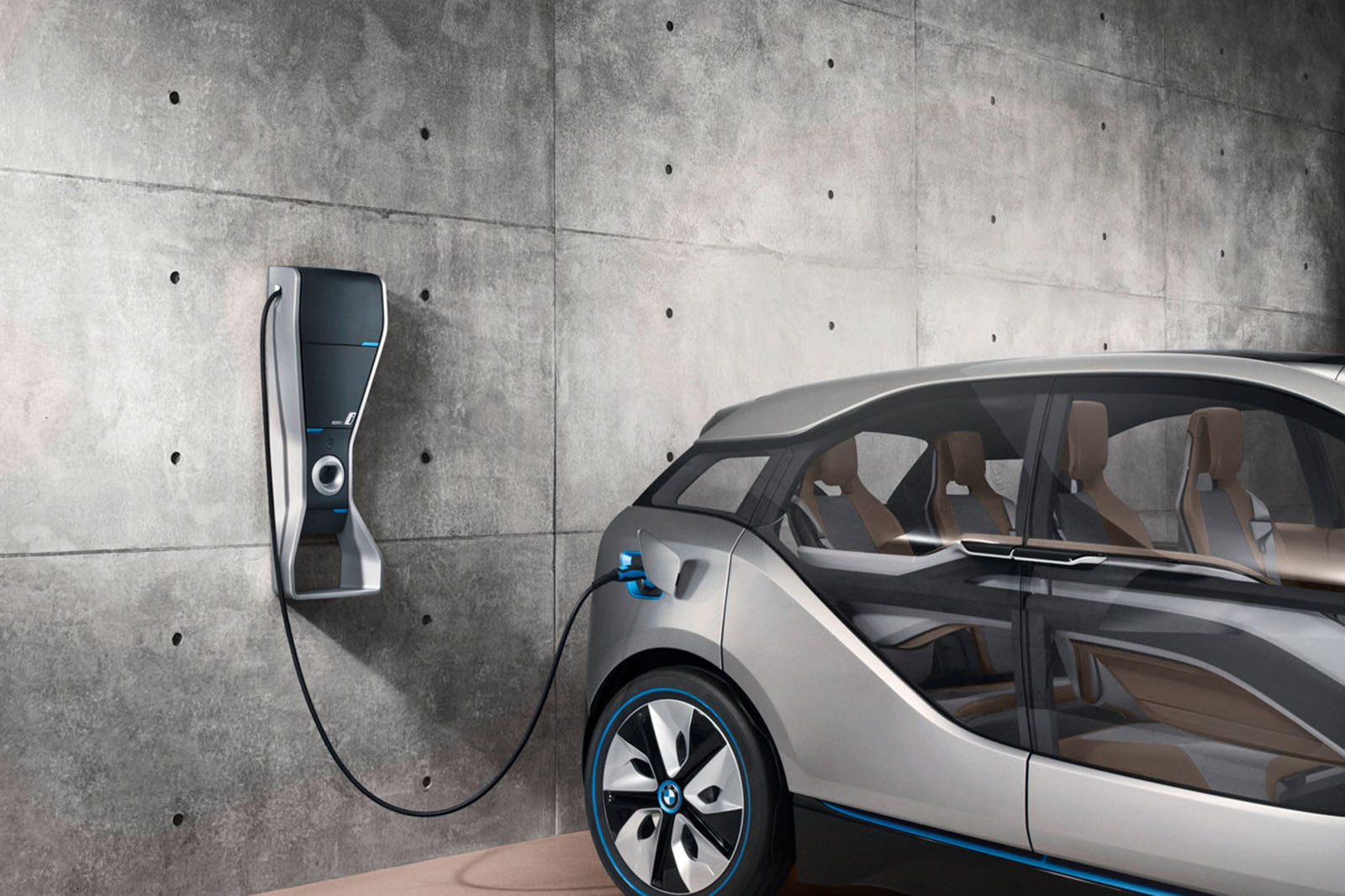 Nevertheless, the energy density of lithium ion batteries is improving and it is this that EV range depends upon. The size and weight of today's batteries has more to do with mechanical rather than chemical elements. "Only 35% of the battery's mass is electrically active," Greenwood says. The rest of the weight comes from the electrical equipment and the 'Russian doll' packaging of components within components. "Even if we did nothing to the chemistry we could reasonably double the energy density," he adds. "WMG has demonstrated technology with 80% better energy density than current batteries."
Today only a tiny percentage of cars are EVs, but if the numbers rise, charging will present challenges. "Charging speed and infrastructure will matter more than range," says Stephen Doyle, Ricardo's head of hybrid and electrical products. Faster charging requires more powerful chargers and batteries capable of receiving that power.
Tesla's superchargers currently charge at a maximum rate of 120kW per car, but Doyle predicts an alternative to Tesla's network "pushing that up to 150kW". Beyond that, ultra-fast charging at 350kW is being researched in Europe and the US, and the Ultra E consortium, including Audi, BMW and utility companies, has said it will deliver 25 350kW stations by next year.
One of the challenges is heat. "Charging at 120kW generates about 10kW of heat," says Doyle, but 350kW generates more like 50kW, or the equivalent of 16 domestic room heaters. "Inductive 'wireless' charging by parking over a pad is limited to 22kW on passenger cars to meet electromagnetic compatibility standards and ensure there's no impact on pacemakers or electrical devices like phones," adds Doyle.
Lithium ion chemistry is likely to dominate for at least a decade, but the use of different materials should increase range. Much later, other improvements may include a move to smaller, lighter batteries filled with solid rather than liquid electrolyte.
3: The future of self-driving cars - when a car becomes a mobility service
The Sedric is the Volkswagen Group's self-driving car of the future. The concept itself won't make production but much of the technology will – in around 10 years' time, says the firm. The technology could appear in all VW Group brands including Audi, Bentley, Bugatti, Seat, Skoda and includes just three controls – Go, Stop and Call – as well as advanced voice control tech that will be able to run all but the crucial systems. Volkswagen says self-driving cars will first find favour in controlled environments such as factories and car parks, then for car sharing before finally reaching private ownership.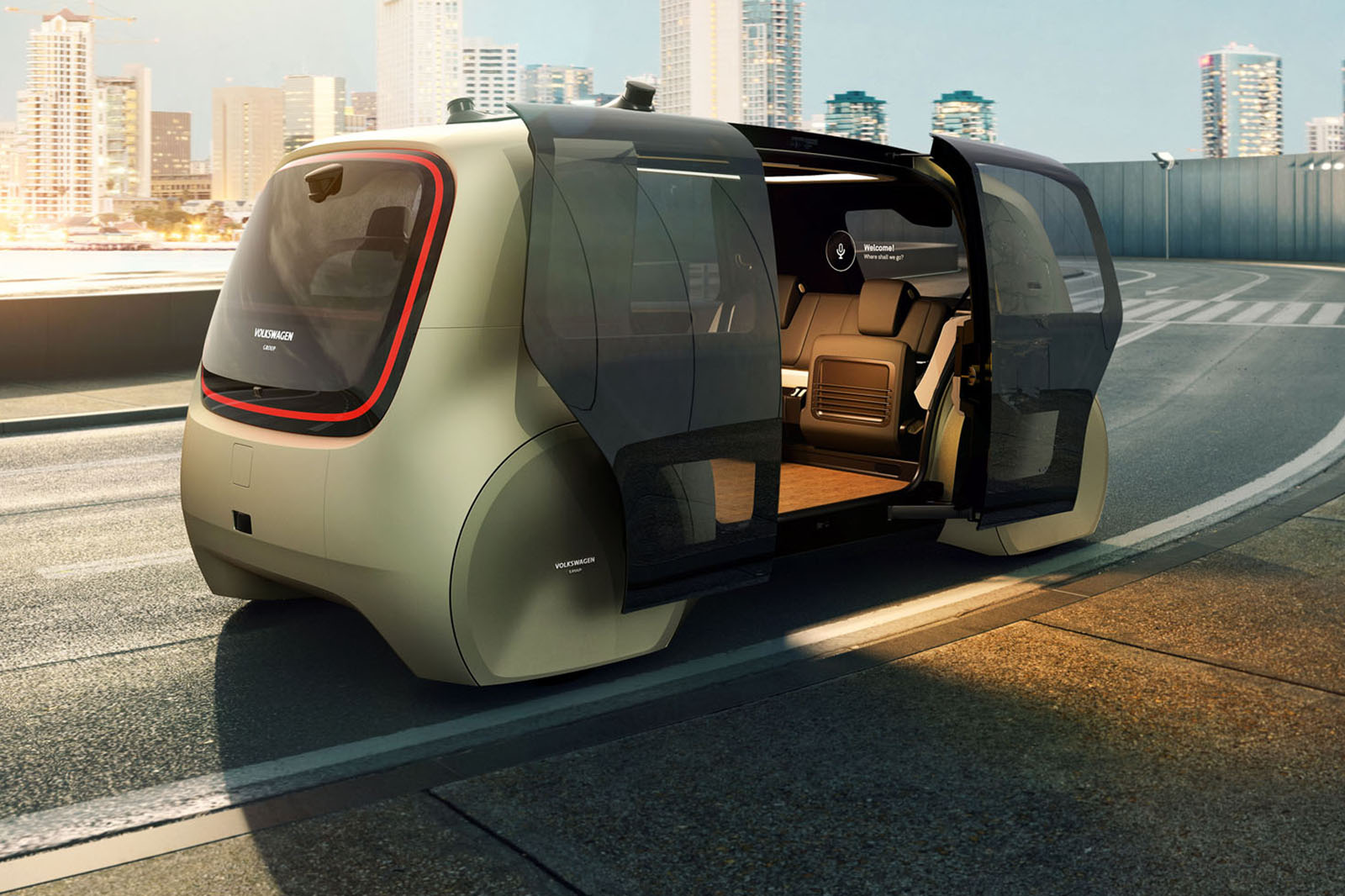 Sedric pods could be private or public. Public pods could be identified when they arrive by colour and audio, so the visually impaired can use them. 
An array of sensors includes a 360deg Light Detection And Ranging (LIDAR), camera and radar sensors. The system gives 'triple redundancy,' each method covering the other in case of confusion or failure.
4: The future of hydrogen cars - why they're a matter of when, not if 
Hydrogen fuel cells combine hydrogen and airborne oxygen to make electricity, with only water and heat as by-products. A fuel cell electric vehicle (FCEV) is simply an EV that uses a fuel cell as its source of electricity. The fuel cell's hydrogen supply can be replenished at a pump in about the same time as it takes to refuel a conventional car, and fuel cells could take over as the favourite power source for EVs beyond 2025.
Experts are split over the benefits, arguing that producing hydrogen, compressing or liquefying it, transporting it then filling a car with it all consumes too much energy to be efficient. There is a compelling argument for hydrogen, though. It is the most abundant element in the Universe, it can be made sustainably, it can be manufactured at the point of sale and it can be used for energy storage, by producing it using surplus off-peak electricity.Ford, GM, Honda, Hyundai, Mercedes and Toyota have been serious about fuel cell vehicles since the late 1990s, with GM, Toyota, Hyundai and Honda still pursuing the technology. GM and Honda have extended a partnership formed in 2013 to collaborate on fuel cell technology. In January this year, the two companies opened a £68.5 million joint venture, called Fuel Cell System Manufacturing, to begin the mass production of fuel cells by 2020. GM made its first fuel cell vehicle in the 1960s and has since invested £2.4bn in fuel cell tech.
FCEVs represent a re-invention of the wheel in a business sense, so there's a compelling reason for car manufacturers to grab a piece of the action, while oil companies are looking for something to produce when the oil runs out.
5: Cars and technology - move over virtual reality, 'mixed reality' has arrived
Advanced software originally developed for gaming is now being used to help designers and engineers use virtual reality to create the next generation of in-car displays.
Behind every great video game, whether it be on an Xbox, Playstation or PC, lies a software 'engine' on which images are created in real time, 90 times a second, rather than decided upon in advance and then stored for later use. It's this technology that makes today's computer games so compelling and dynamic.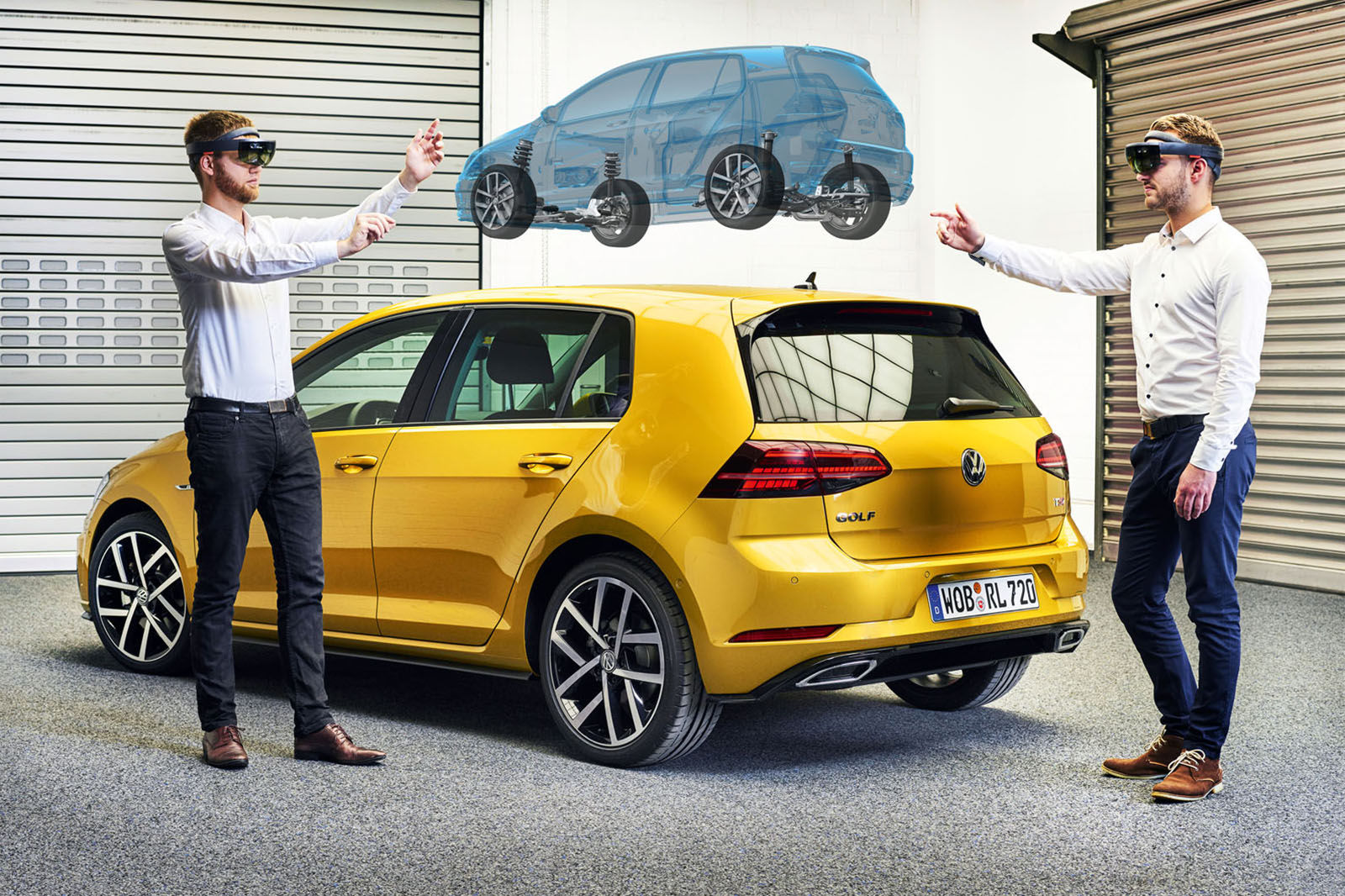 Software company Unreal Engine Enterprise has made the jump from gaming to automotive. Using its technology, BMW has developed 'mixed reality' environments using virtual reality headsets to overlay images on basic 3D-printed models of car interiors. What users touch may be a simple and quickly produced rendition, but what they see is the finished thing. "This creates a relationship between virtual reality and the real world," explains Unreal Engine Enterprise director Simon Jones. "When you open the door, you feel the weight of the door, when you sit in the car you smell the leather and feel it compress, and when you reach for the steering wheel you can feel it."
The same high-speed imaging technology is expected to revolutionise in-car displays. Jones is seeing a move towards displays that occupy entire dashboard areas, with context-sensitive information more closely related to what the driver is doing. 
6: The future of electic cars - brace yourself for the 48V jolt
In the next two to three years most premium cars going on sale will be 48V mild hybrids, and the lower echelons of the market are likely to follow suit. These 48V systems will also help to meet the increasing demand for connected car and infotainment features, more advanced driver assistance systems, electric superchargers and autonomous technology. The Audi SQ7 is the first production car with a 48V electrical system and electrically powered compressor (EPC).
The 48V technology is relatively simple and cheap to add to existing vehicle architectures and integrate with 12V electrics. A belt-integrated starter-generator (BiSG) can be bolted to the engine in place of the existing 12V generator. The addition of a beefier drive belt means it can provide a smoother, faster-acting stop-start function and also feed torque to assist the engine.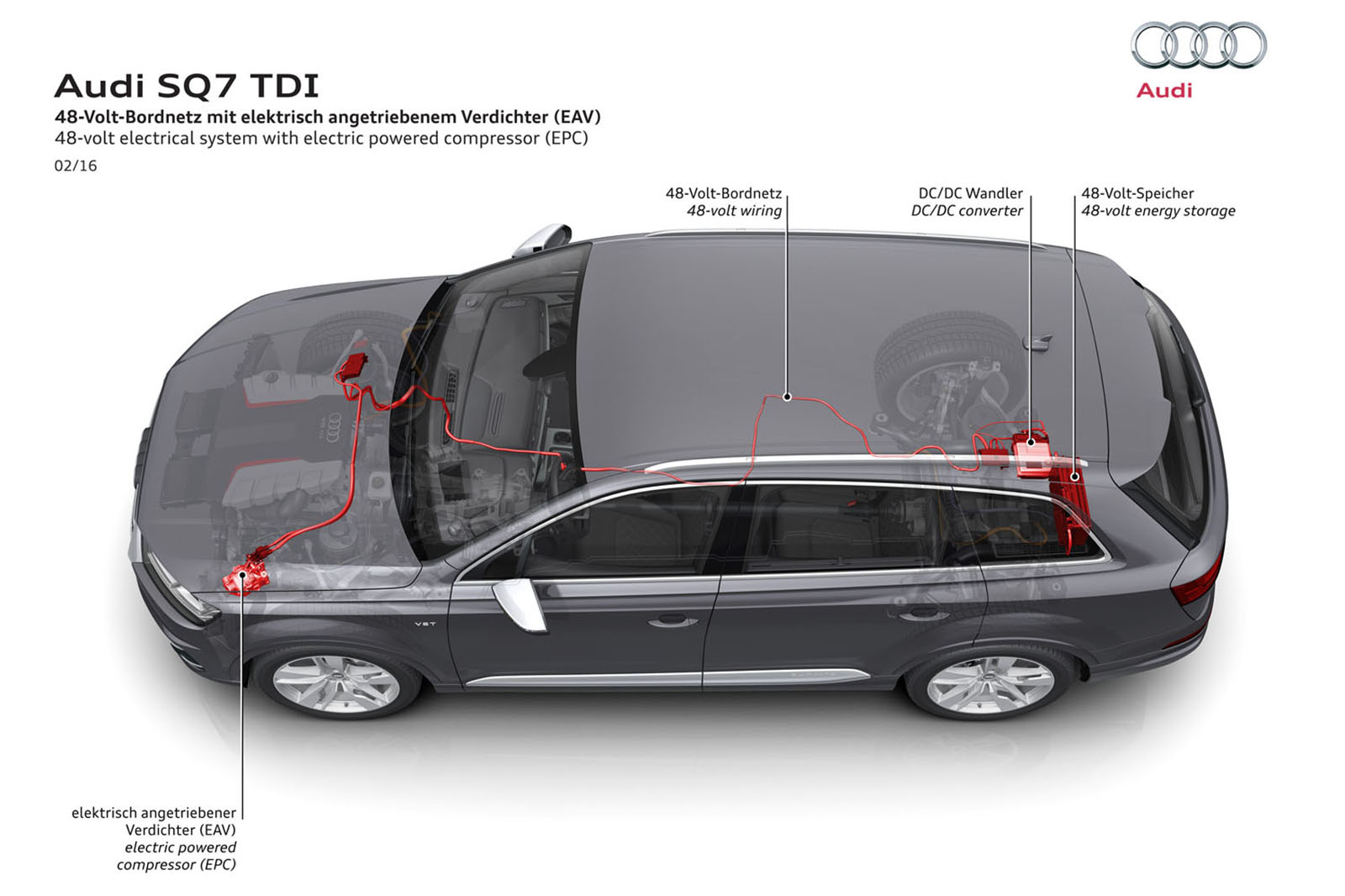 Blending the BiSG's regenerative braking with the mechanical brakes using its Structure Engine Control architecture, automotive tech supplier Delphi says it can capture 85% of the braking energy available in the forthcoming Worldwide Harmonised Light Vehicles Test Procedure (WLTP) fuel test cycle.
The 48V systems also fall below the 60V threshold for costly highvoltage classification. "A plug-in hybrid is 10 times the cost," says Mary Gustanski, a senior vice president of engineering at Delphi. "That's what makes the technology so attractive. When you step on the accelerator you have a flawless launch, and you cannot tell you're using stop-start." 
7: Who's doing what with autonomous cars?
Be in no doubt: fully autonomous cars are on the way and most manufacturers are working hard to develop them. Here's what the major players are up to:
BMW Group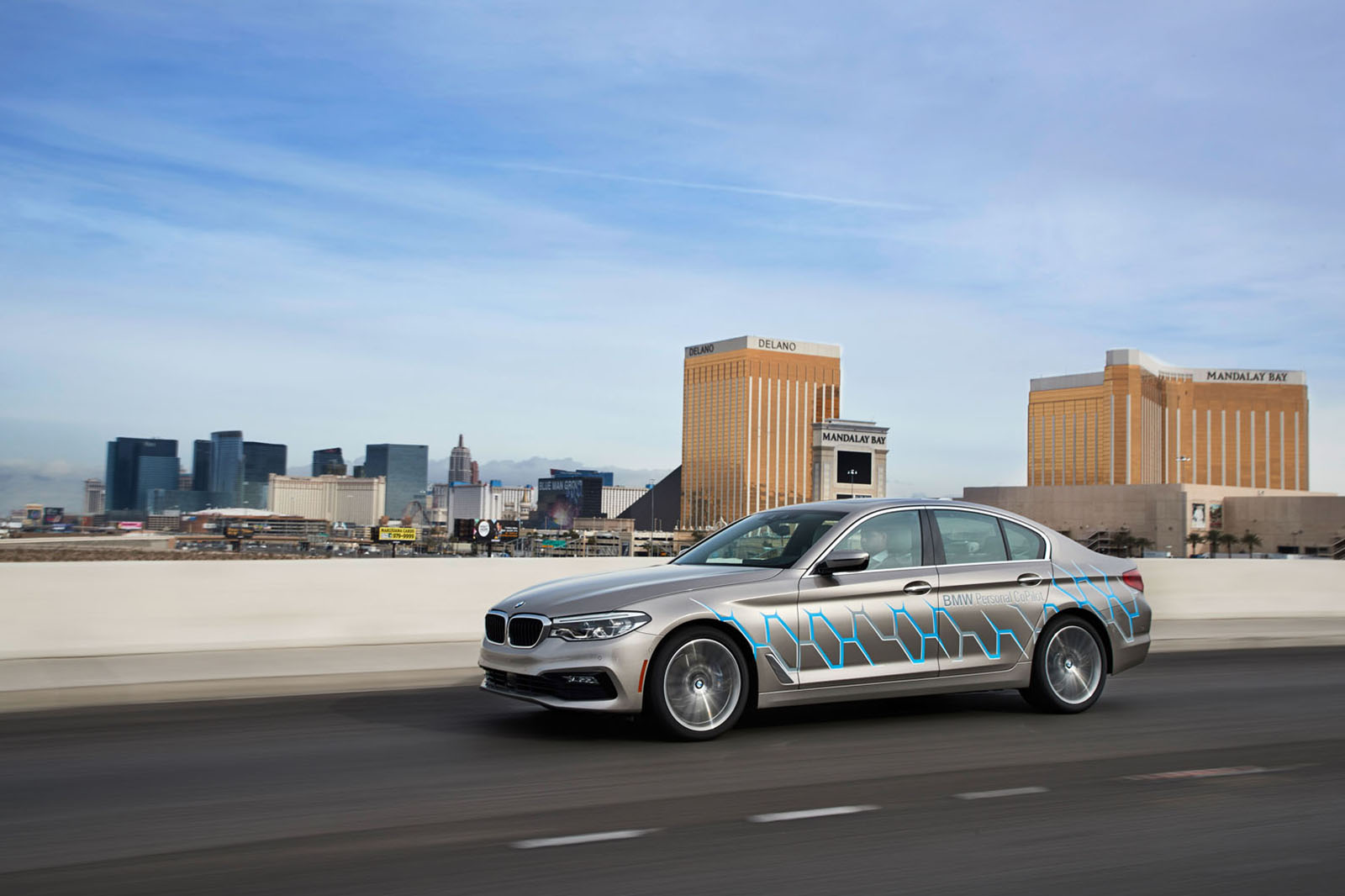 Showed-off its first serious autonomous technology, in collaboration with Bosch, back in 2013. BMW Group teamed up with Mobileye, a specialist in computer vision and machine learning, and Intel. Mobileye's data software will be installed in 2018 BMWs to accelerate the creation of digital mapping.
Ford
Ford expects the autonomous car to have the same impact as the Model T: huge. It has pledged to make autonomous cars available to everyone, not just the wealthy.
General Motors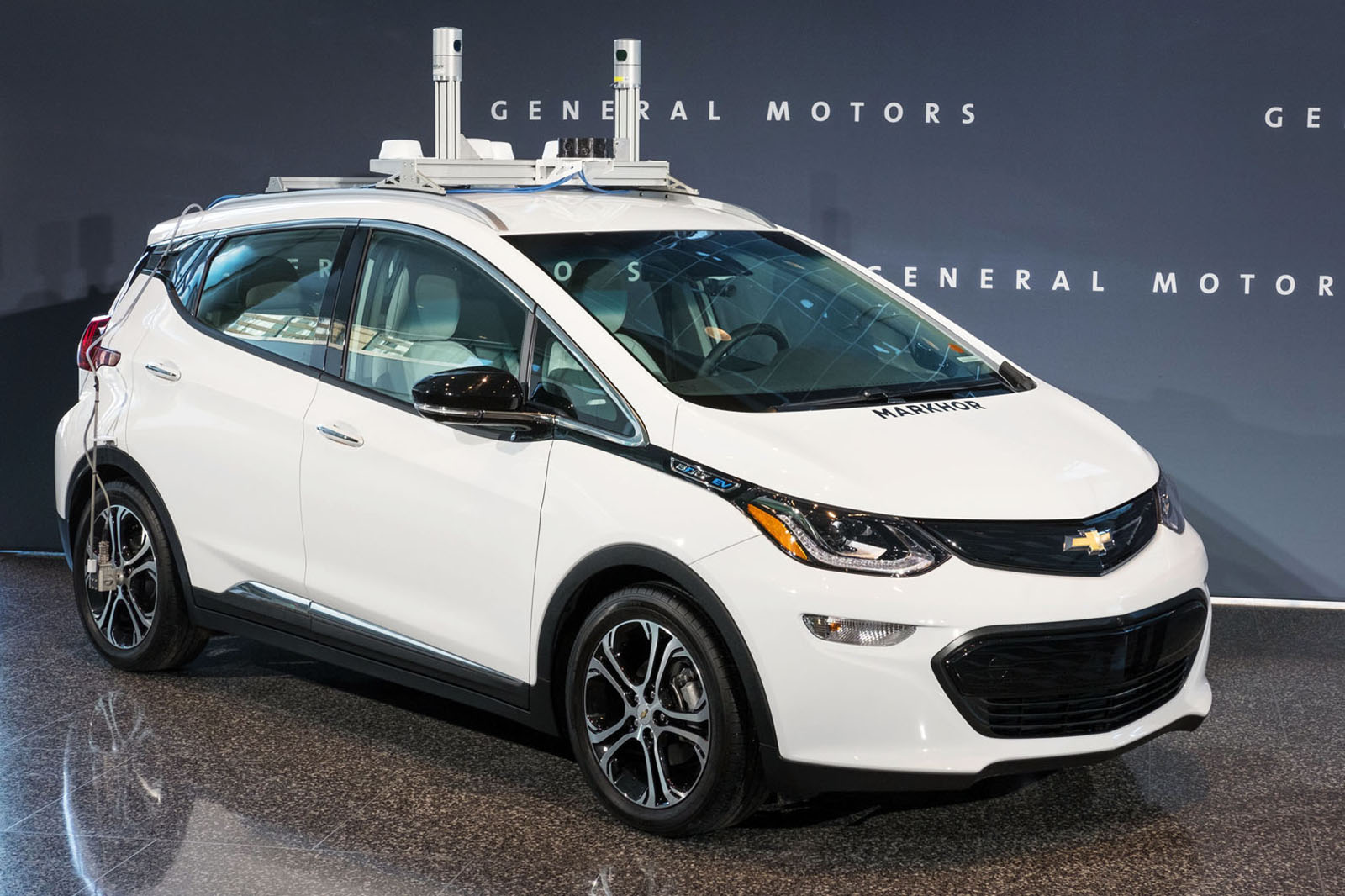 GM currently has a fleet of 40 vehicles on test in California. The US giant began testing on public roads in Michigan in 2016.
Hyundai and Kia
Both Korean brands have announced they will be selling partially autonomous cars by 2020, with the first fully autonomous cars following in 2030.
Jaguar Land Rover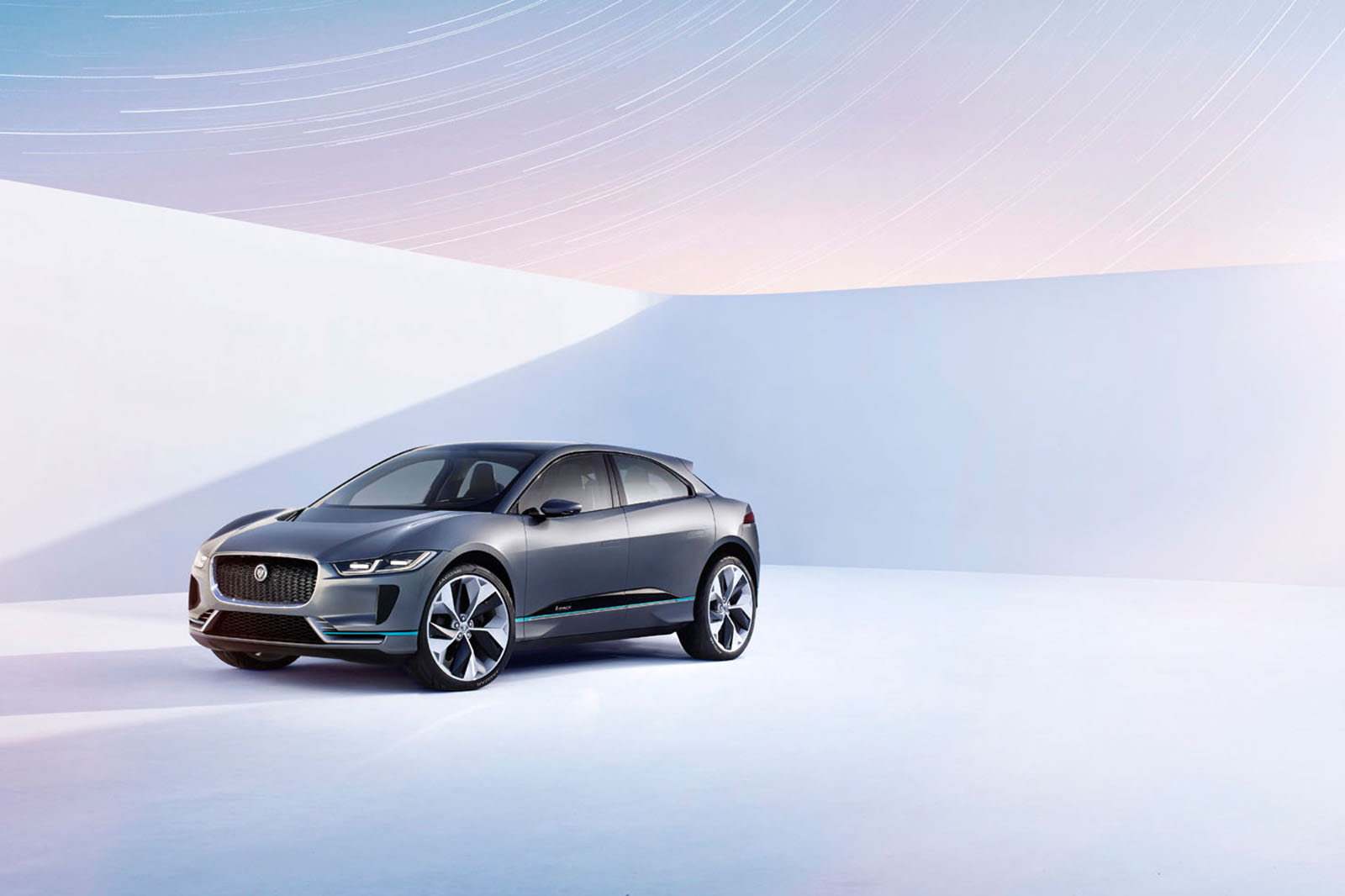 JLR is creating a fleet of more than 100 vehicles to test and develop connected car and autonomous vehicle technologies over the next four years. It has also demonstrated vehicles capable of overtaking without driver intervention.
Daimler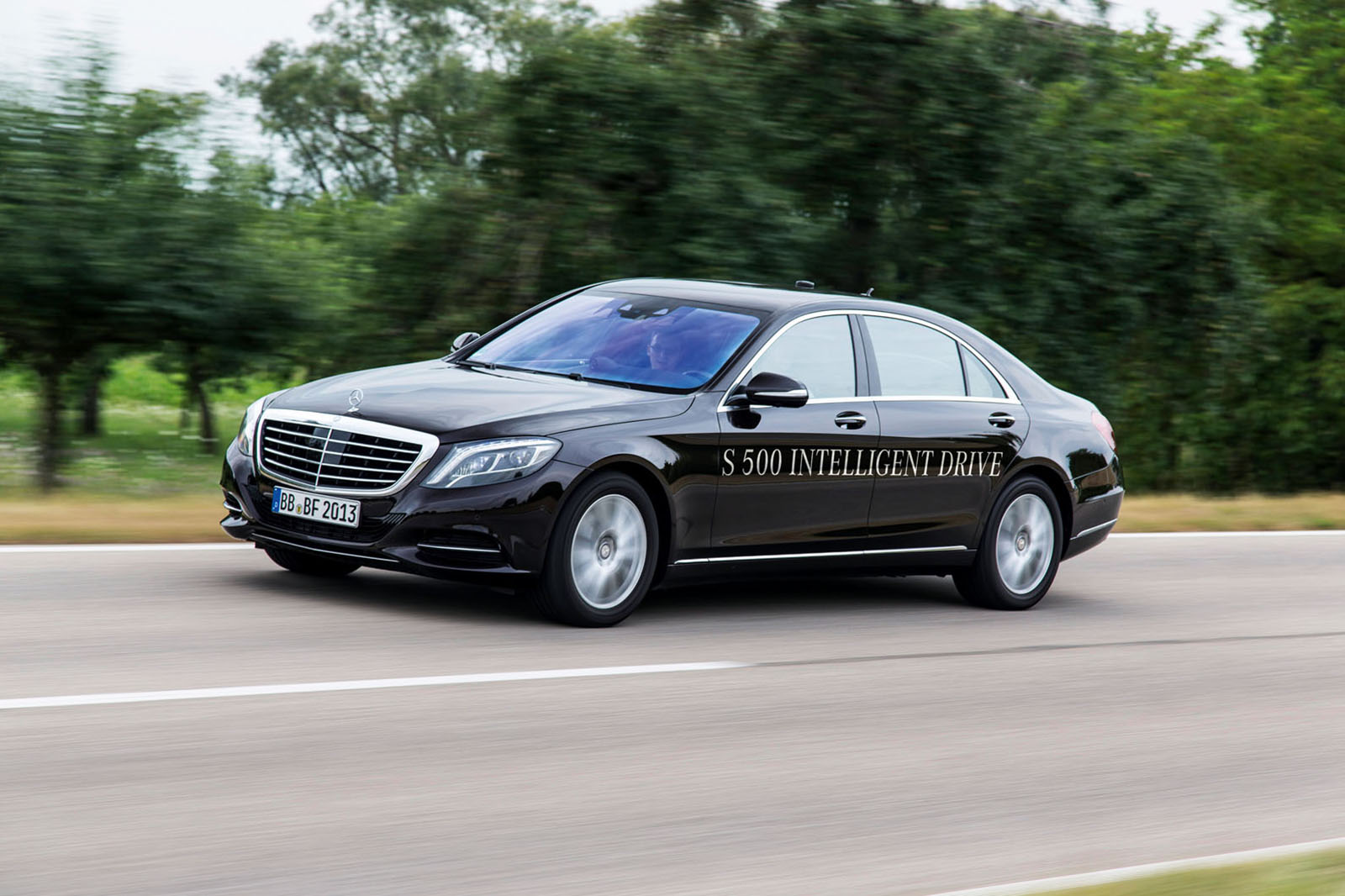 Mercedes is chasing autonomous tech aggressively. Its S500 Intelligent Drive research car completed a 62-mile drive from Mannheim to Pforzheim back in 2013, and the company has recently announced a collaboration with Bosch.
Nissan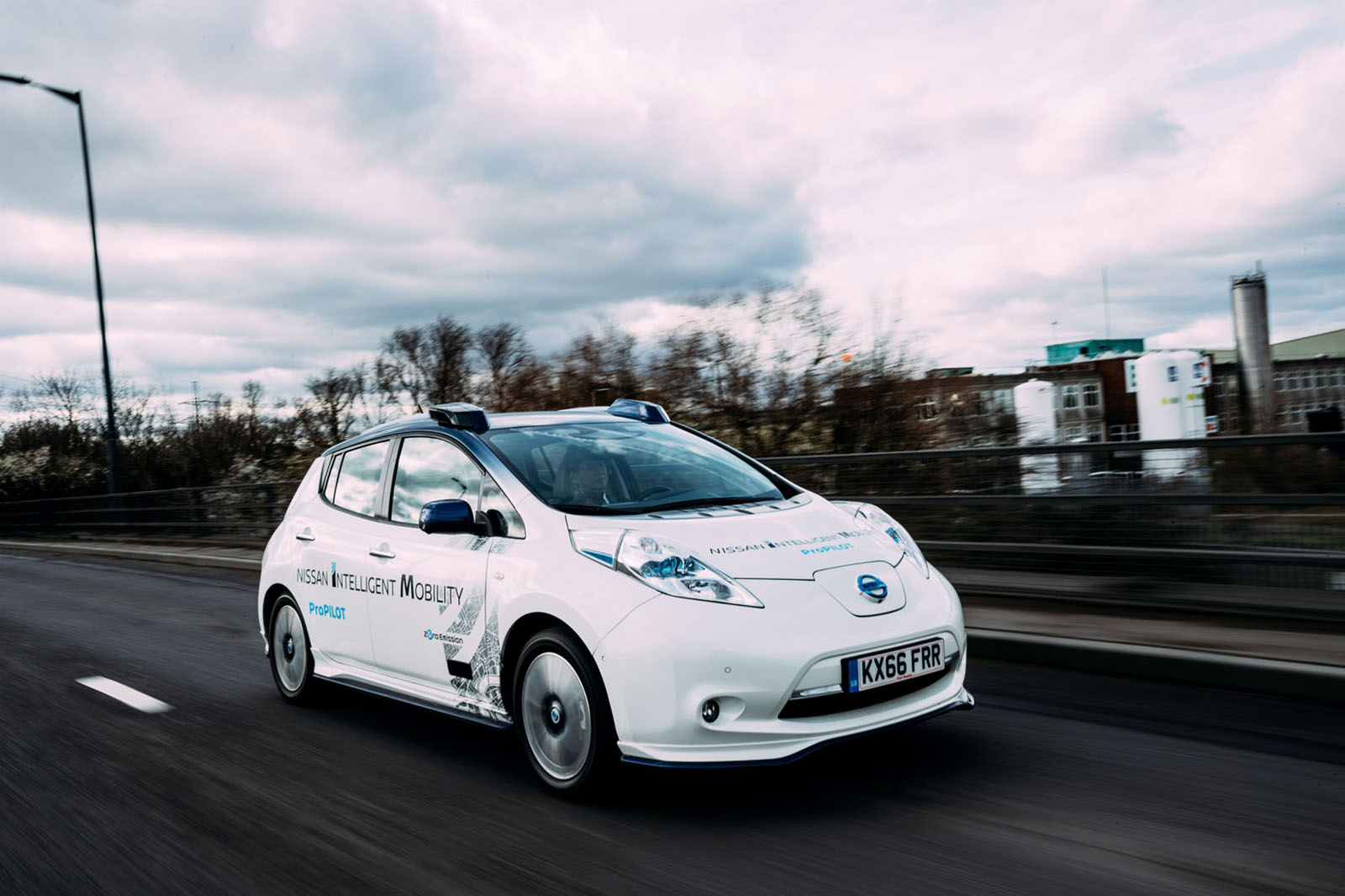 Has committed to delivering cars with a "significant" level of autonomy by 2020. The new Leaf and Qashqai will both be equipped with ProPILOT autonomous drive tech for single-lane autonomous driving on motorways.
PSA Group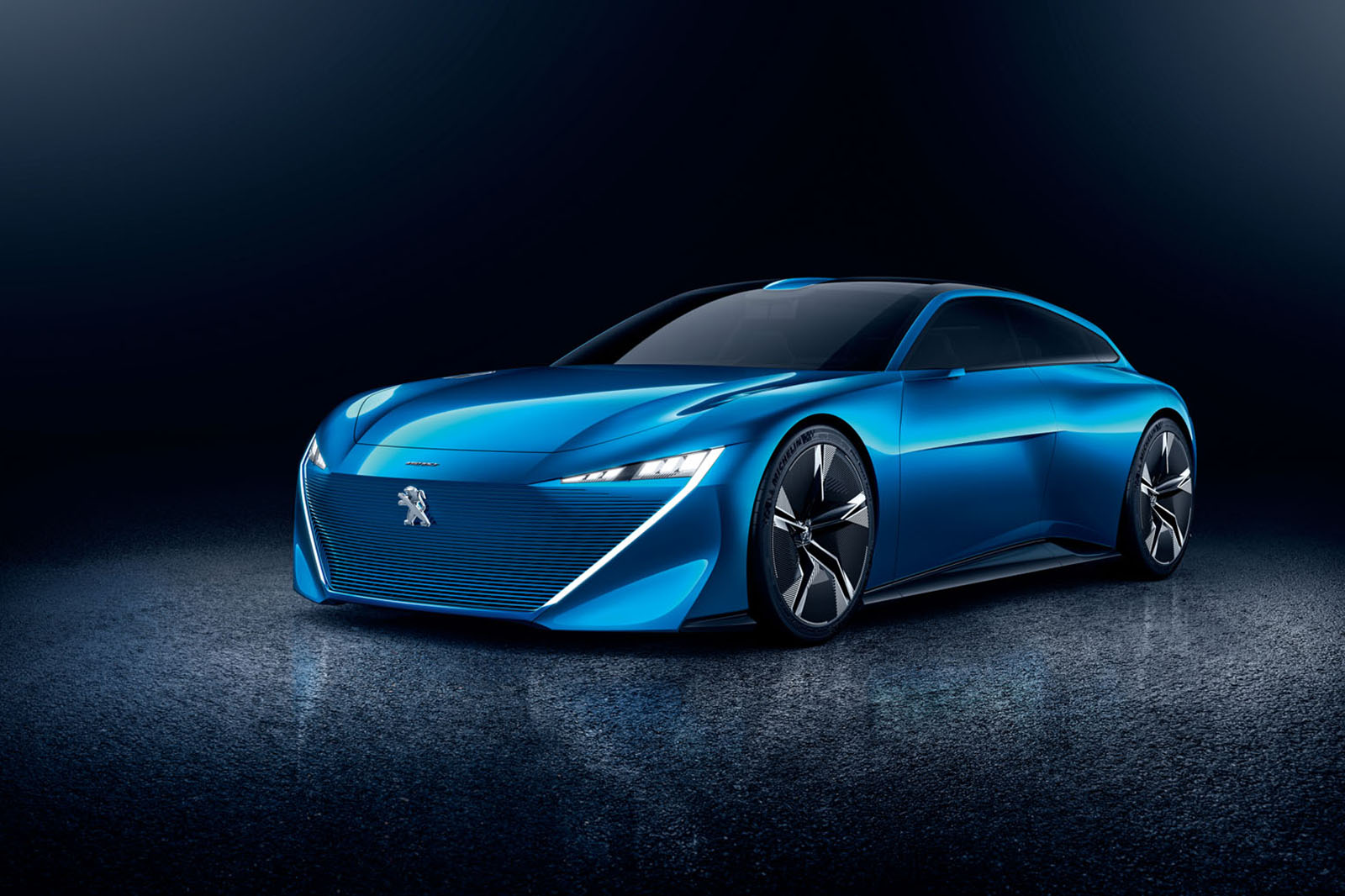 Peugeot's 300bhp Instinct PHEV concept can switch between Drive and Autonomous modes for do-it-yourself driving or fully autonomous operation. Four Citroën C4 Picassos have covered 37,000 miles in testing.
Tesla
Has a habit of taking huge leaps forward rather than adopting the cautious linear progression preferred by other manufacturers. In January it rolled out the second generation of Autopilot on its Hardware 2 platform. It has 360deg vision from eight cameras, 12 ultrasonic sensors and forward-facing radar.
Volkswagen Group
The Self DRIving Car (Sedric) shown at the Geneva motor show in March illustrates the company's plans to become a mobility provider. Ideas from its new Future Centres are made available to the individual brands within the group.
Volvo
The Chinese-owned Swedish car maker started the Drive Me project last year in Gothenburg with an autonomous XC90 SUV. It also joined forces with Uber in a £241 million project. 
The six levels of autonomy explained
0 - No automation. Driver in full control, even when helped by warning or intervention systems.
1 - Level one is when an advanced driver assistance system (ADAS) is in play.
2 - Partial automation takes place when more than one ADAS is functioning.
3 - Conditional automation denotes automated driving, with the driver responding to requests to intervene.
4 - High automation: the automated system can cope even if the driver doesn't respond to a request to intervene.
5 - Full automation: the fully driverless car. It does what a human can do.
8: Batteries vs conventional fuel: how do they compare?
Today one of the most powerful EV batteries 'fuelling' the £129,400 Tesla Model S P100D is the size of a queen-size mattress, weighs more than half a tonne and stores 100kWh of energy. The battery would be too big and too expensive for use in a small EV.
The price of lithium ion batteries has fallen over the past five years but still stands at around £200 per kWh, so the approximate cost of a 100kWh battery is £20,000. Compared like for like, there's still a yawning chasm between the weight, space and cost efficiency of battery energy storage compared to that petrol or diesel, especially when it comes to small, non-premium cars. Experts say this is improving, though.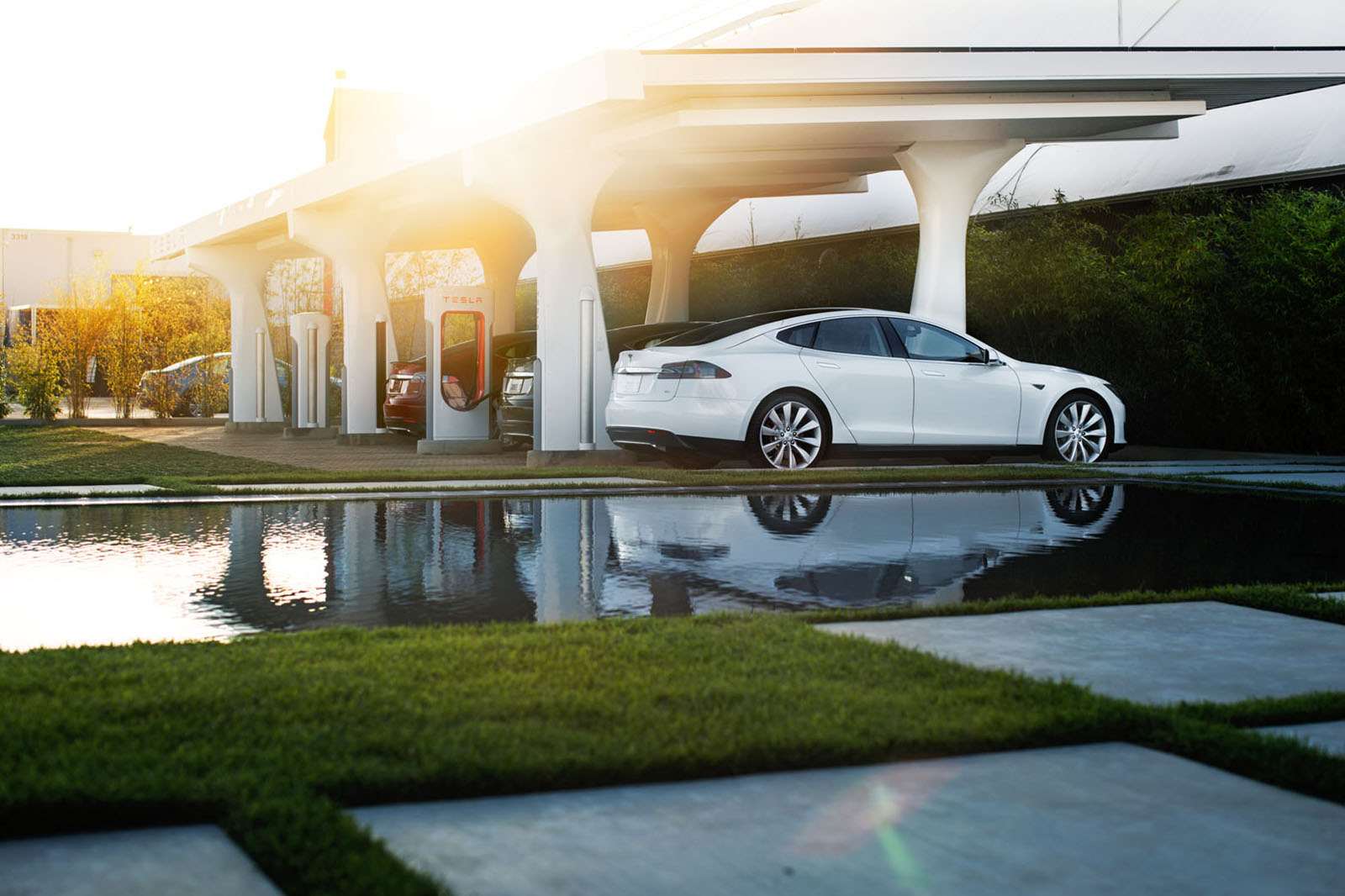 How about the cost of the energy? At the moment, electricity is about 12p/kWh. The 100kWh battery contains around £12 worth of electricity, although not all of that can be used. Two gallons of diesel also stores 100kWh worth of petrol or diesel and costs around £12. The range of a Tesla S P100D is a claimed 381 miles, but two gallons of diesel would take a Tesla S competitor only around 60 miles.
The EV scores higher here because it's electric powertrain is more efficient at converting stored energy to mechanical energy. Around 80% of the usable energy stored in an EV battery reaches the wheels, whereas only around 20% of the energy stored in petrol or diesel makes it to the road, mainly due to the inefficiency of combustion engines.
If EVs one day take the place of petrol and diesel cars completely, expect heavier taxation, either on the energy used to charge them or on some other aspect of driving. 
Jesse Crosse and Graham Heeps