The Volkswagen Sedric, a futuristically styled self-driving vehicle concept, has been revealed ahead at the Geneva motor show.
The Volkswagen Group concept previews a hi-tech vision for the future of individual mobility into and beyond the next decade.
The Sedric, whose name is a portmanteau of "self-driving car", is a pod-like four-seater. It has been developed as part of the Volkswagen Group's Together-Strategy 2025 programme as a foundation for a planned transformation of the company from a traditional engineering-led company to one specialising in integrated mobility services through its newly created Mobility Solutions division.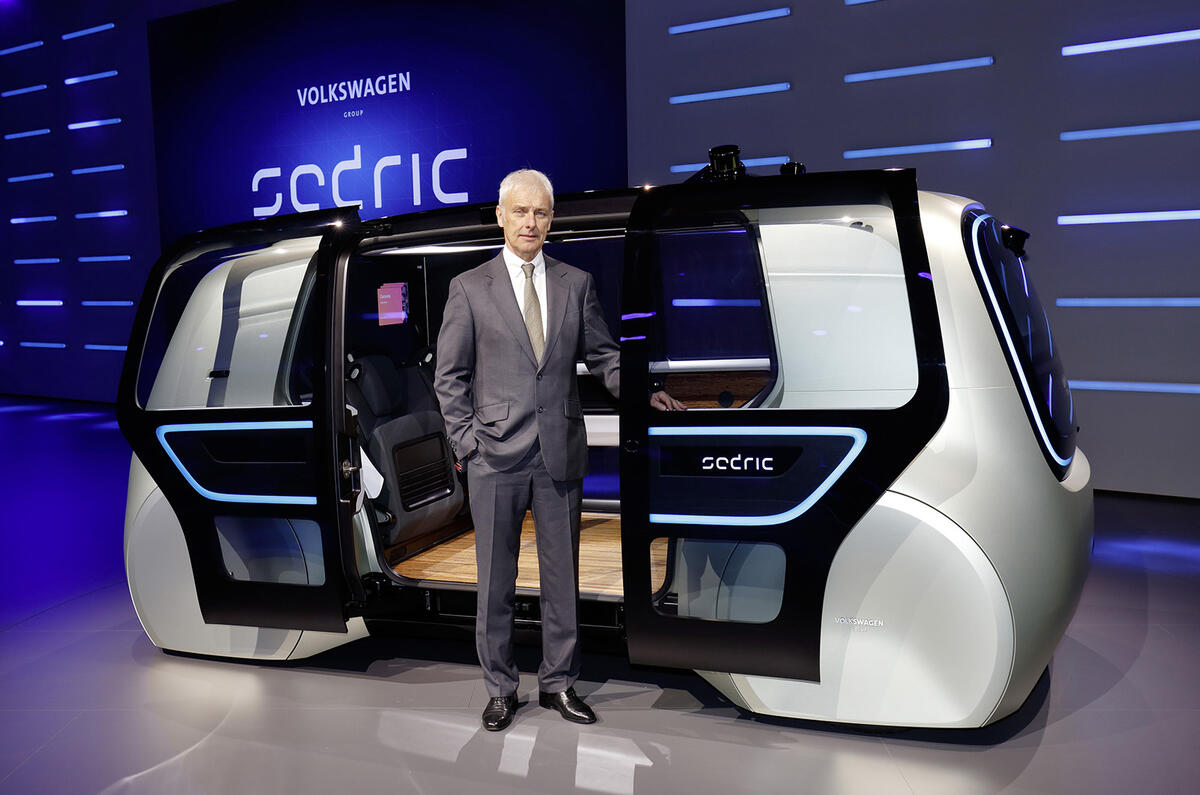 Billed as the first concept car to be developed as a cross-brand ideas platform within the Volkswagen Group, the new concept has been created as a solution to providing intuitive individual mobility in a universally usable vehicle with an easily understandable control concept.