The Volkswagen Sedric, a futuristically styled self-driving vehicle concept, has been revealed ahead at the Geneva motor show.
The Volkswagen Group concept previews a hi-tech vision for the future of individual mobility into and beyond the next decade.
The Sedric, whose name is a portmanteau of "self-driving car", is a pod-like four-seater. It has been developed as part of the Volkswagen Group's Together-Strategy 2025 programme as a foundation for a planned transformation of the company from a traditional engineering-led company to one specialising in integrated mobility services through its newly created Mobility Solutions division.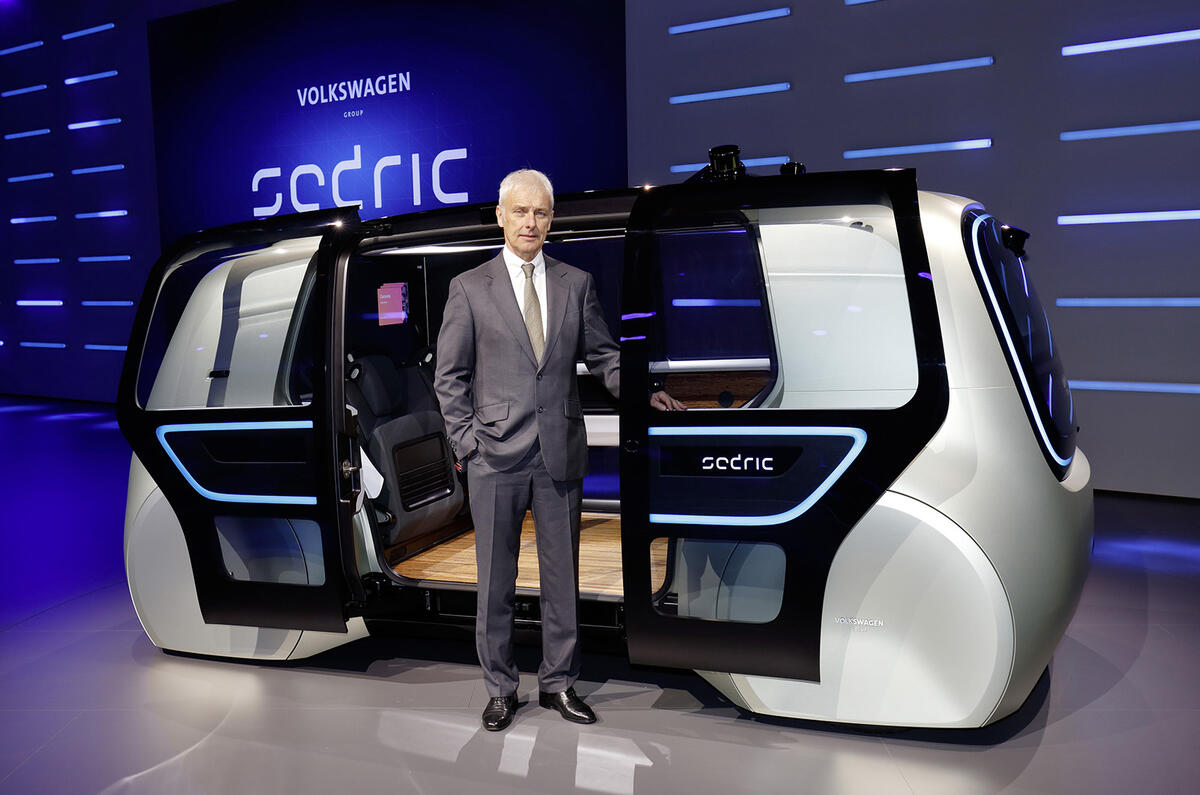 Billed as the first concept car to be developed as a cross-brand ideas platform within the Volkswagen Group, the new concept has been created as a solution to providing intuitive individual mobility in a universally usable vehicle with an easily understandable control concept.
The Sedric also explores how the car will exist in a shared economy, being conceived to be used within a sharing platform for use by multiple users. It is credited to a trio of high-ranking Volkswagen Group officials: Michael Mauer, head of design; Johann Jungwirth, chief digital officer and Ulrich Eichhorn, head of research and development.
Conceived to dovetail with the Volkswagen Group's recent investment in the mobility service provider Gett and the establishment of its own in-house mobility service provider Moia, the Sedric brings together future mobility ideas being pursued throughout the Volkswagen Group in a compact concept that does away with traditional proportioning and interior design, including features such as a steering wheel and pedals.
In their place is a smoothly surfaced one-box interior with a roomy four-seat, lounge-like interior. The Sedric has speech-controlled propulsion via an electric motor sited within the rear axle delivering around 134bhp and driven by a lithium ion battery pack mounted within the flat floor. This provides a claimed range of around 250 miles.