Development of the most driver-focused version of the Porsche 718 Boxster is now at an advanced stage, suggesting that the car is due for reveal later this year, before arriving on roads in winter.
The upcoming sports car has been caught on camera wearing almost no camouflage, showing that engineers are finalising the settings of the model, which will use a naturally aspirated, flat six engine in place of the regular Boxster's four-cylinder alternatives. Development cars have been spotted with the roof up and down, showing the bespoke roof and rear deck.
The next Boxster Spyder, which will be heavily related to the 718 Cayman GT4, will use a 911 GT3-sourced 4.0-litre engine in place of the current hottest engine in the 718 range, the turbocharged 2.5-litre flat four, in order to stay more closely aligned with its predecessors — which have all been hailed by enthusiasts as excellent driver's cars.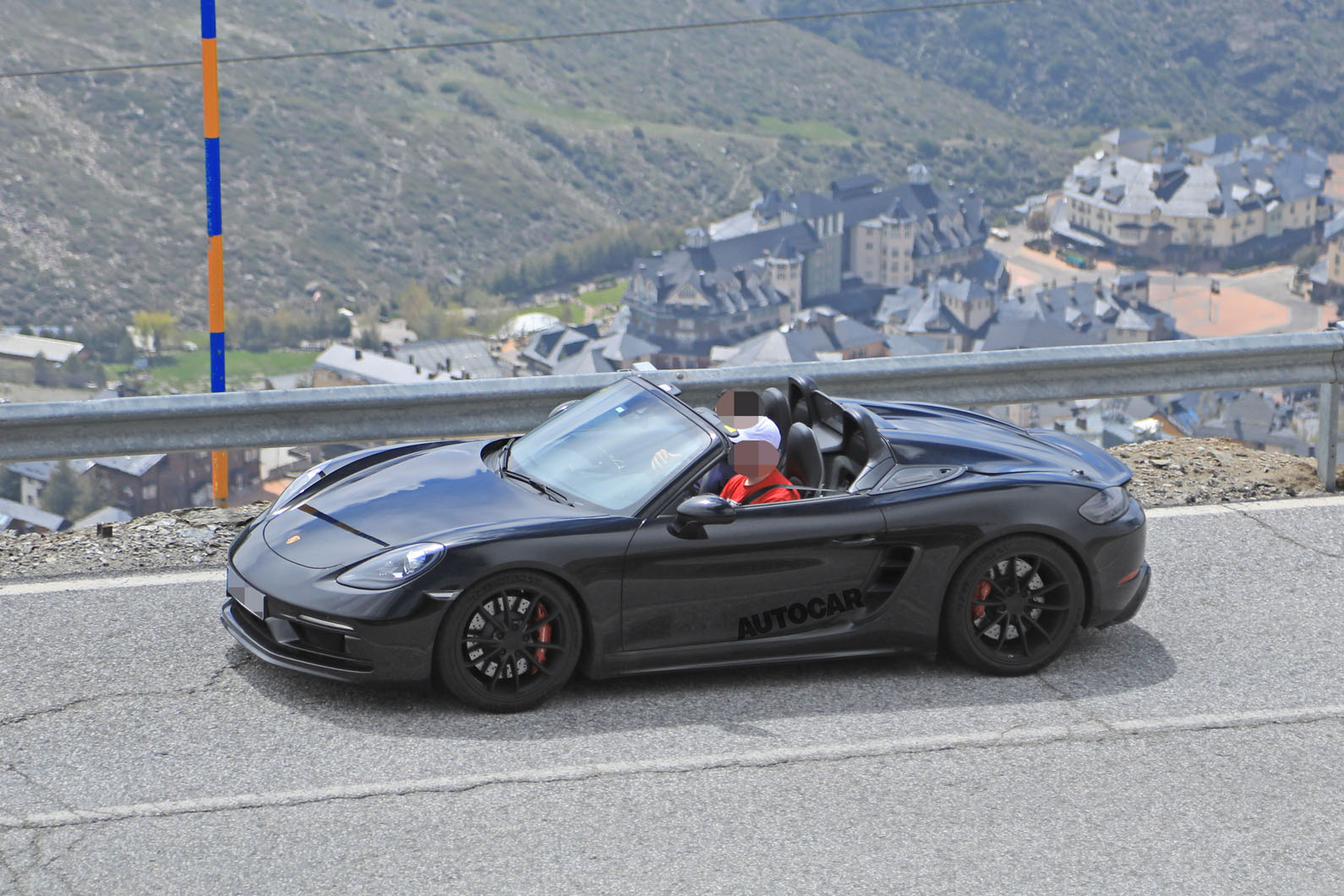 Porsche Motorsport has stuck to this formula, which has been integrated into Spyders since the special Boxster variant was introduced in 2009, to give the car an even more responsive drivetrain, with the intention of making it the most involving Boxster to be on sale yet.
"Natural aspiration is one of our main USPs," Andreas Preuninger, head of GT car development at Porsche, told Autocar earlier this year. "At Motorsport, we think we can achieve throttle response and immediacy a little bit better with an atmospheric high-revving engine than any kind of turbo."
Output for the 4.0-litre unit is rated at 493bhp at 8250rpm in the 911 GT3, but the Boxster Spyder's power may be slightly down on this to leave breathing space for its more expensive and larger sibling.
The previous Boxster Spyder used a 3.8-litre flat six taken from the 911 Carrera of the time and was good for 370bhp. The recently launched Boxster GTS and related Cayman GTS use highly strung four-pot engines with 361bhp, so the new Spyder will need to produce more power to cement itself as the top Boxster. An output of around 425bhp seems likely.