Why we ran it: To see how well suited this luxury off-roader is to executive travel, alongside the usual Mercedes-Benz and BMW suspects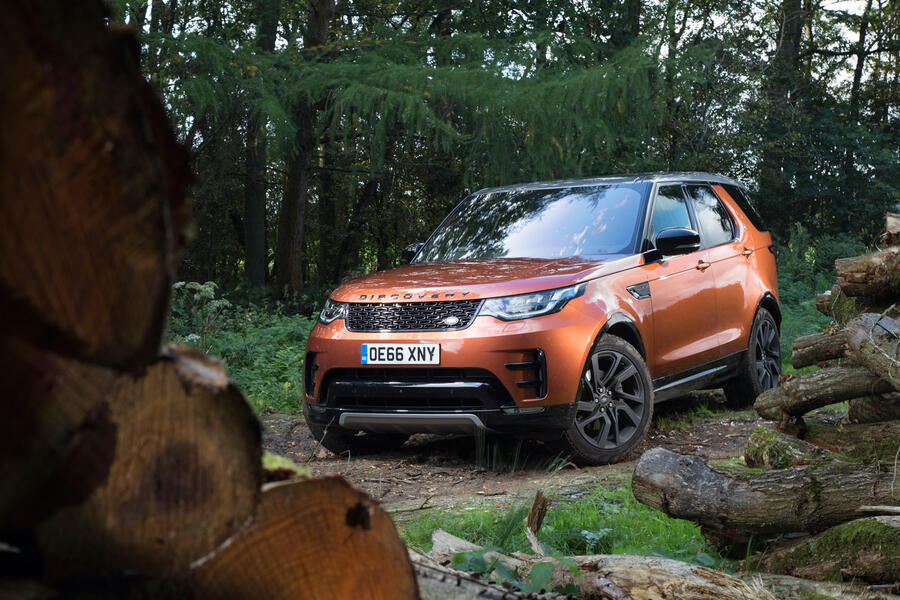 ​
Life with a Land Rover Discovery: Month 7
Saying goodbye to the Discovery - 9th May 2018
If there's a common phrase about Land Rovers to take away from the correspondence we receive, or from browsing internet forums, it's this: "I love the car, but…" Following it might be many things. A quirk, a quibble, a complaint. It's rare that 'but', phrased within "I love you, but…", is followed by a positive.
To the Land Rover Discovery 5, then, which landed on Autocar's fleet last autumn. So do I love this car? I do. The Discovery was launched last spring. I liked it then and I like it now.
It's the big one, the practical one, the one to take on all comers and seat seven while it's at it. It's a TD6 HSE Luxury, which puts it at £64,195 – a lot, granted, but the majority of Discovery buyers opt for HSE or HSE Lux spec, so it's clearly where Land Rover is: this isn't just a 4x4; it's an executive or luxury car rival.
The donkey is a 3.0 V6 diesel with 255bhp and, more important for a car with a 3.5-tonne towing limit (and a 2230kg kerb weight, to which you could add another 200kg with options), 442lb ft from 1750rpm.
It drives all four wheels through an eight-speed automatic gearbox, plus there's a low-range transfer case and Land Rover's full gamut of off-road systems. This, they said at the launch, will go farther than a Defender (although bear in mind that off road, as on asphalt, there'll be some give and take over different terrain).
This was one of the initial launch cars, too, and it performed duties as an early press demo. That means it's a very early build and it had 12,500 miles on it when it arrived. We put it to stern use straight away because, well, it's arguably the most broadly capable car in the world.
What might rival it? Some Range Rovers are more luxurious; a Bentley Bentayga is too, plus a bit more sporty; and a Lamborghini Urus or Porsche Cayenne are keener still on road. But I don't think any will go as far off road, and probably only a Range Rover rides better.
And that matters, because of all the things we've done with this car – towing, getting it filthy, using all the seats, all the space – it's perhaps been at its best when it's late, I've been tired, the weather is rubbish and I've got 80 mostly motorway miles to get home. It's perfect for that.