Porsche's upcoming Cayman GT4 will stick with a naturally aspirated flat-six engine, despite the arrival of a turbocharged flat-four in the 718 Cayman.
Spotted testing at the Nürburgring this week, the car will use a detuned version of the new 911 GT3's 4.0-litre flat-six, although power is expected to increase over the previous generation's 380bhp, with 400bhp-plus expected.
"Natural aspiration is one of our main USPs," said Andreas Preuninger, head of GT car development at Porsche. "At Motorsport, we think we can achieve throttle response and immediacy a little bit better with an atmospheric high-revving engine than any kind of turbo."
Preuninger also confirmed that there are no plans to create any four-cylinder GT cars.
The bolstered performance means the car's 0-62mph time will be cut from the previous-generation car's 4.4sec, while its 183mph top speed is also likely to rise slightly. Just like the preceding car, the 2019 GT4 isn't expected to weigh any more than the Cayman GTS, so Porsche will likely keep the car's weight below 1450kg.
The 2015 Cayman GT4 raided Porsche GT's parts bin for components to make the car more focused, and it'll be no different for this new model, as Porsche seeks to increase the focus of its sports car line-up with variants such as the 911 Carrera T and 911 GT3 Touring Package.
Autocar has speculated that the next Cayman GT4 will be powerful enough to wear the RS badge, which is reserved for Porsche's most hardcore models, and Preuninger dropped a broad hint that it will come with both manual and PDK gearbox options.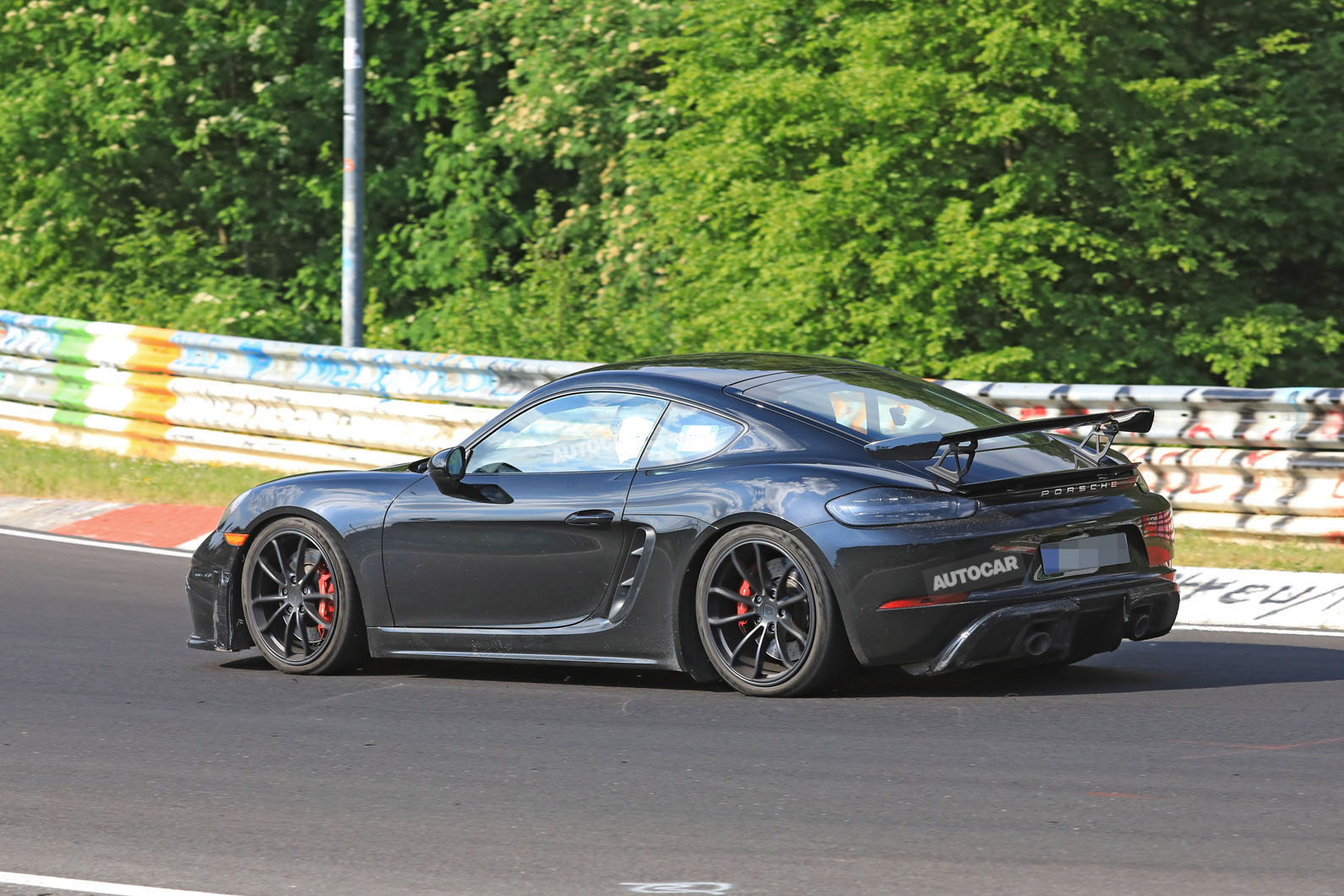 "The aim is to always have the choice," he said. "Now we've started with that strategy with the GT3, let's hope that it pays off."