Land Rover is set to launch a diesel-hybrid Range Rover Evoque in its next-generation line-up, due next year.
Six different Evoque development cars spotted testing have been registered as using a 2.0-litre diesel-hybrid engine, according to an online database.
2019 Range Rover Evoque details
The plans tally with Jaguar Land Rover's announcement last year that it wanted to electrify all of its models by 2020.
We know the Evoque is set to launch with 1.5-litre plug-in hybrid, but previous research projects by Jaguar Land Rover suggest the 2.0-litre diesel powertrain is likely to use a 48V mild-hybrid set-up.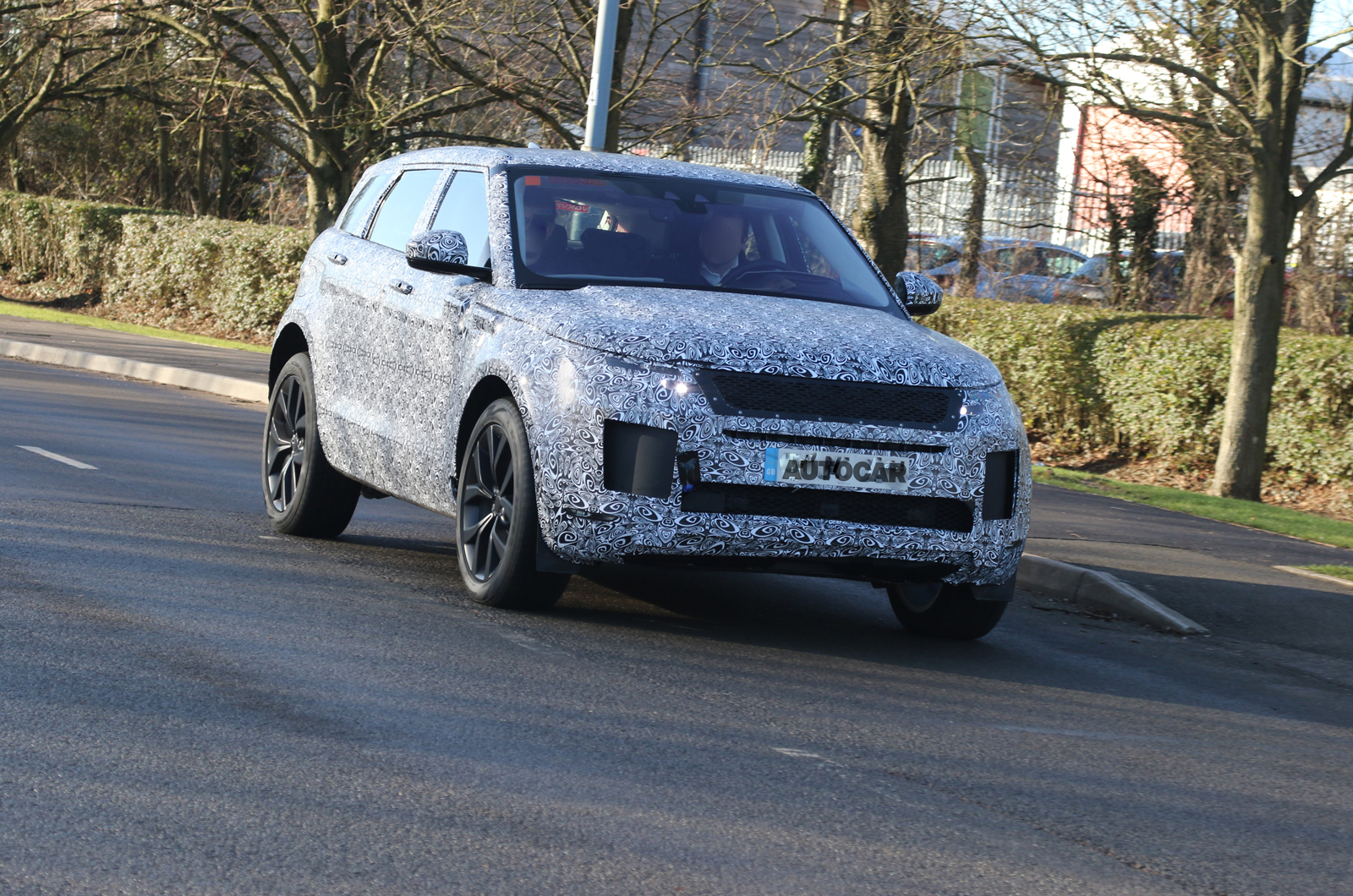 We expect it to echo a JLR prototype called Concept_e MHEV. This mild hybrid is based on a Range Rover Evoque donor vehicle and features a prototype 89bhp diesel engine with a 48V electrical system.
It incorporates a 15kW crank-integrated motor with a disconnect clutch within a hybrid module sandwiched between the engine and a nine-speed transmission. The motor-generator is powered by an advanced 48V electrical system and a 48V lithium ion battery.
The brand's decision to use diesel power in its hybrid Evoque contrasts a move it made with the larger Range Rover hybrid, which swapped from diesel-electric to petrol-electric power in its latest update.
It also contrasts the route taken by rivals, such as Volvo, which will produce a hybrid version of its Evoque rival, the Volvo XC40, with petrol power.