Land Rover has released a teaser image of its forthcoming second-generation Evoque SUV, ahead of the model's 22 November launch date.
The wire form sculpture shown in the image is one of several that have been installed in various locations across London, including Kensington and Chelsea.
The sculptures, created by the new Evoque's design team, form a basic outline of the new Evoque, showing that it will echo design elements found on its predecessor, such as the sloping roof and rising waistline.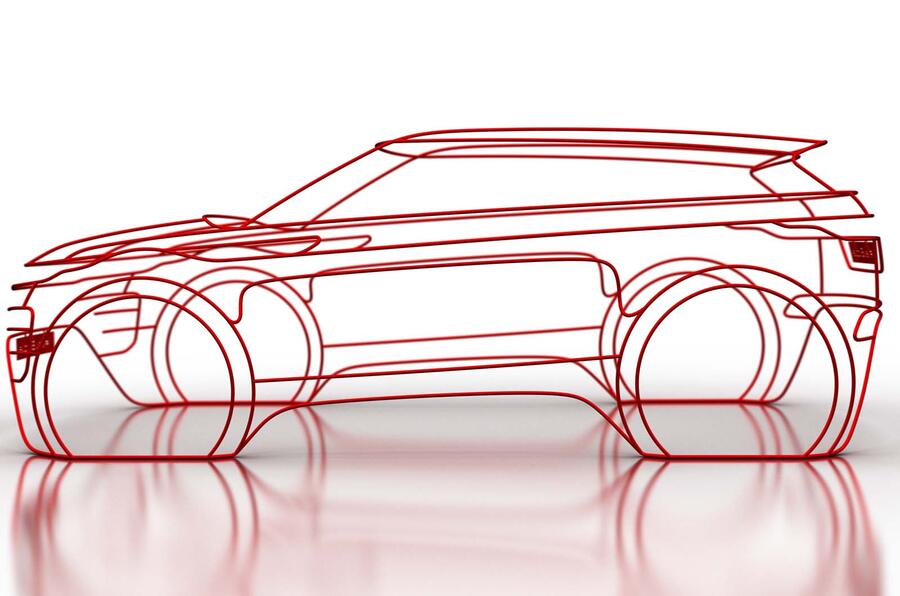 The current Evoque helped transform the company into the much larger and more successful one it is today. Sales have never dropped below 100,000 units annually, even six years after it was launched. The new car will have to at least maintain this trend and as such, it will evolve the formula rather than attempt to drastically alter it.
Engineers are therefore tasked with giving the 2019 model, which uses a heavily updated version of the current car's D8 architecture, the familiar traits that ensured the success of the Mk1 car, while ensuring it takes enough of a stride forward to keep up with the competition. It has just been spotted being put through its paces at the Nürburgring as part of chassis dynamics testing.