Land Rover will introduce a new three-cylinder petrol engine to its range when a plug-in hybrid version of the second-generation Range Rover Evoque is launched.
Seen here testing near Jaguar Land Rover's Coventry base in Warwickshire, the development PHEV SUV is using a 1.5-litre petrol unit mated to an electric motor, offering reduced emissions, improved performance and limited mileage on pure electric power.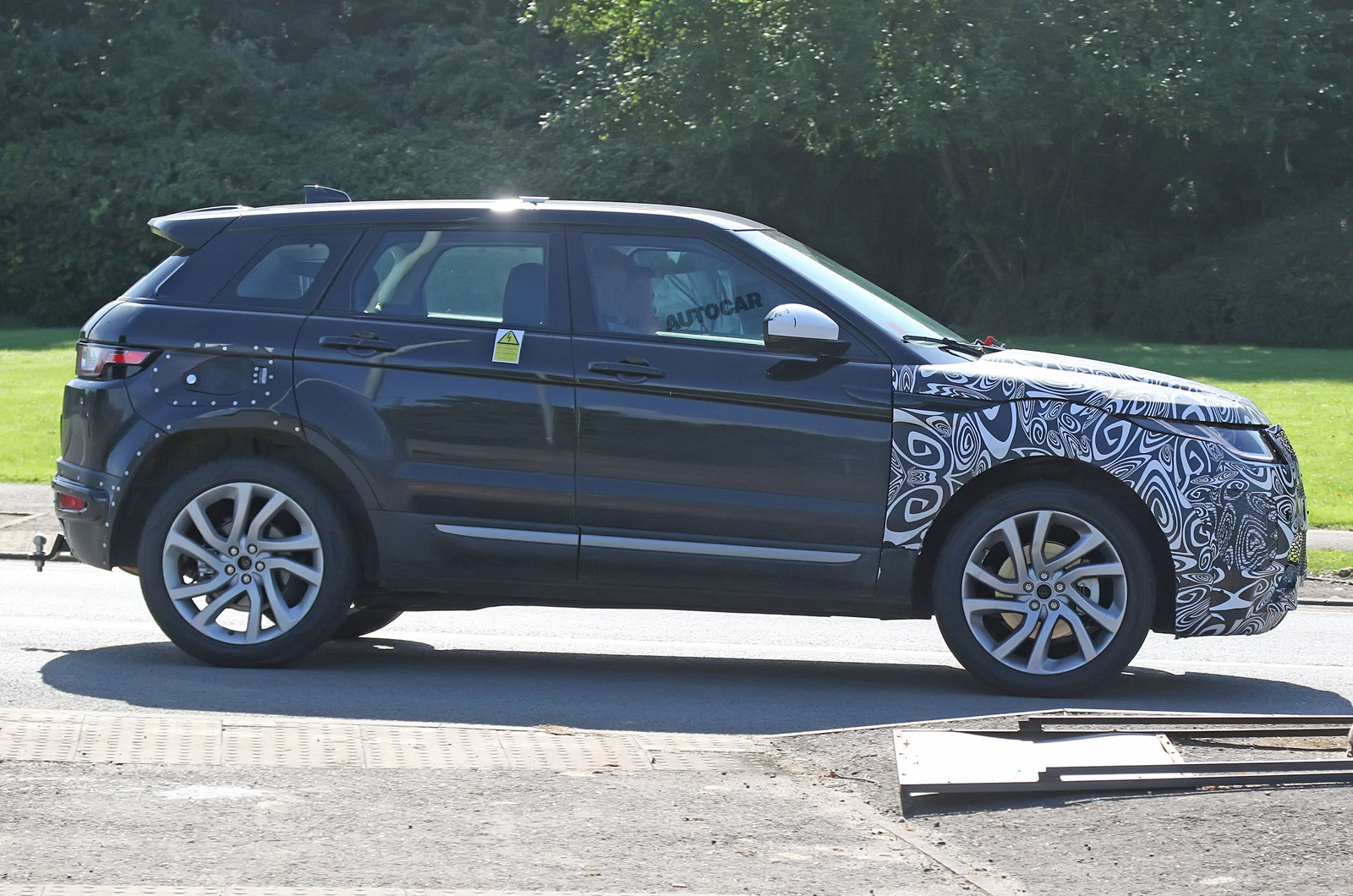 The car's lithium ion battery pack will be powered by new 48V electrical architecture, as previewed by the Evoque's mild hybrid Concept e of 2015. Like that car, the production Evoque's electric motor will likely serve as the engine's starter motor.
Land Rover has refrained from commenting on the model's arrival date, only reiterating its statement from earlier this year that all of its cars will feature an electrified variant from 2020. But sources believe the Evoque PHEV could arrive in the year before that self-imposed deadline.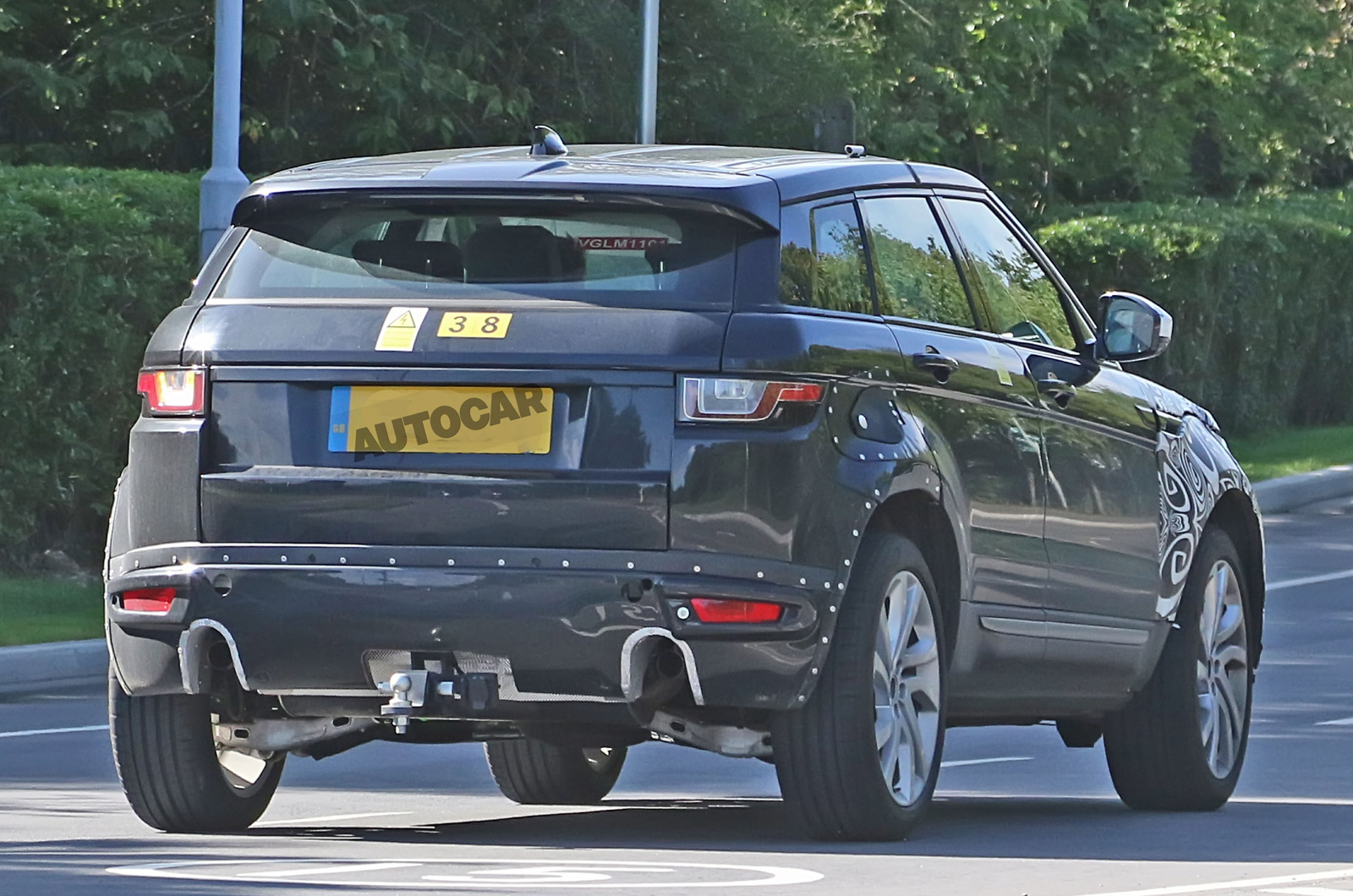 This would coincide with the reveal of the next-generation Evoque range, which will be built on a larger platform and also come available with pure petrol and diesel turbocharged engines, offering improvements for performance, fuel economy and emissions.