Ford's muscle car icon, the Ford Mustang, will enter its next generation in 2022 – and Autocar understands it will be brought into a new era with its first hybrid powertrain.
An electrified variant of the Mustang will join the electric Mustang Mach-E, which is due to be delivered to customers from this autumn, as Ford's electrification roll-out gathers momentum. Ford plans to launch 18 mild-hybrid and full-hybrid models by 2022, and the next Mustang is thought to be one of those.
The firm is hoping for the new model to build on the success of the current, S550-generation car, which has been on sale since 2015 and was the first Mustang to be marketed and sold globally. This meant the first-ever right-hand-drive Mustang sales were finally made possible. Ford has shifted 55,000 examples of the current car across Europe – more than ever before in the Mustang's history.
The next-generation Mustang, codenamed S650, will follow that template by making a return to mainland Europe in left-hand drive and the UK in right-hand drive, Autocar understands.
The new Mustang would have arrived far sooner were it not for a reversal of product plans. In 2017, Ford announced it would bring a hybrid Mustang to market in 2020. But that same year, Jim Hackett stepped up to the role of Ford CEO and decided instead to prioritise getting a Mustang-inspired EV, the Mach-E, to market as its long-awaited first mass-production electric car.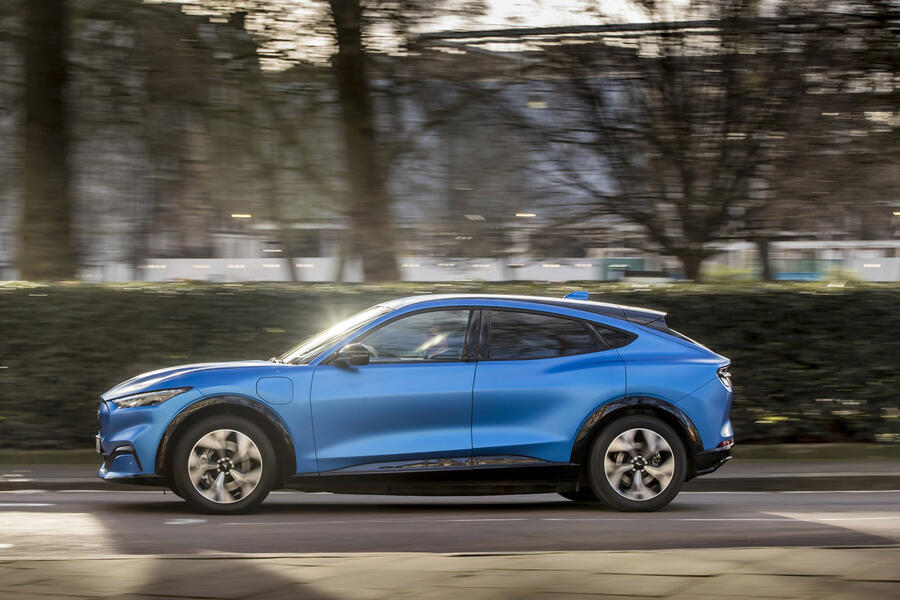 Now that the Mach-E has been developed and its launch is around the corner, attention has turned back to the standard coupé and convertible Mustang models, which are still expected to dominate sales of the nameplate for some time yet.
Ford is hoping to appease its loyal following of enthusiasts by retaining the V8 option, but this time it will be mated to a fuel-saving hybrid system.
A US patent filed by Ford in 2017, when the original plan was in place, refers to technical drawings of a "twin-motor drive system for hybrid vehicle". These show an eight-cylinder engine in a vee formation sending power to the rear wheels – a classic Mustang trait. But the filing also details battery assistance in the form of two electric motors "mounted directly to opposing sides of the engine".