Jaguar is favouring a mid-engined layout for the next-generation Jaguar F-Type – and it is set to revive a number of design cues from the ill-fated C-X75 concept.
The brand's designers and engineers are mulling key decisions about the direction of the next-generation Porsche 911 rival, chief among which is whether to stick with the current front-mid-engined layout or reinvent it as an electrified – or even pure electric – model with a mid-mounted powertrain. Autocar understands that the latter is favoured by those close to the project.
Speaking recently to Autocar, now former design director Ian Callum revealed he had laid out a blueprint for the next generation of sports car in collaboration with his successor, Julian Thomson. "We could get quite close [to the C-X75]," Callum said.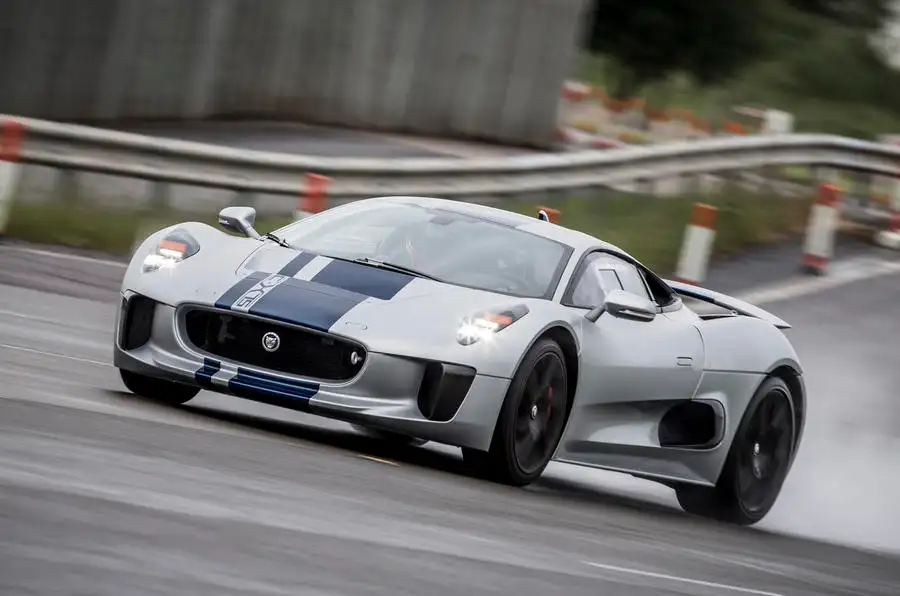 "There's still a formula within Jaguar for a front-mid-engined car. I have a preference for mid-engined cars. It's certainly something I would like to see."
The suggestion is that Jaguar has progressed at least two design approaches: one in the short-nosed electric/mid-engined format Callum prefers and another with a longer bonnet to accommodate front-mounted internal combustion engines (ICE), including a hybridised V8.
"For an electric sports car," he added, "you could make a shape like [the C-X75] with the batteries in a T or H-shape through the middle. Or you could make it as a longitudinal internal-combustion mid-engined car. It would be short enough. So the style won't dictate the drivetrain, but the drivetrain may dictate the style."
The current F-Type is still set to be on sale for another three years with a round of updates to bring it into line with newer competitors. But Callum confirmed in April that the development cycle for its successor would have to begin "soon".