Jaguar is considering an all-electric version of its next-generation Jaguar F-Type sports car, due by 2021.
Fully electric propulsion is one of a range of powertrains being assessed for the new UK-built sports car. Another is a 4.4-litre BMW-sourced V8.
UPDATE: The Jaguar F-Type has been revealed - full story here
A replacement for the F-Type is still at least two years away, despite it being already six years old. Design chief Ian Callum told Autocar that "being a specialist car, it will have a longer life than the mainstream models". Callum also confirmed that "despite sports cars not being a great growth area, there will be a future for the F-Type".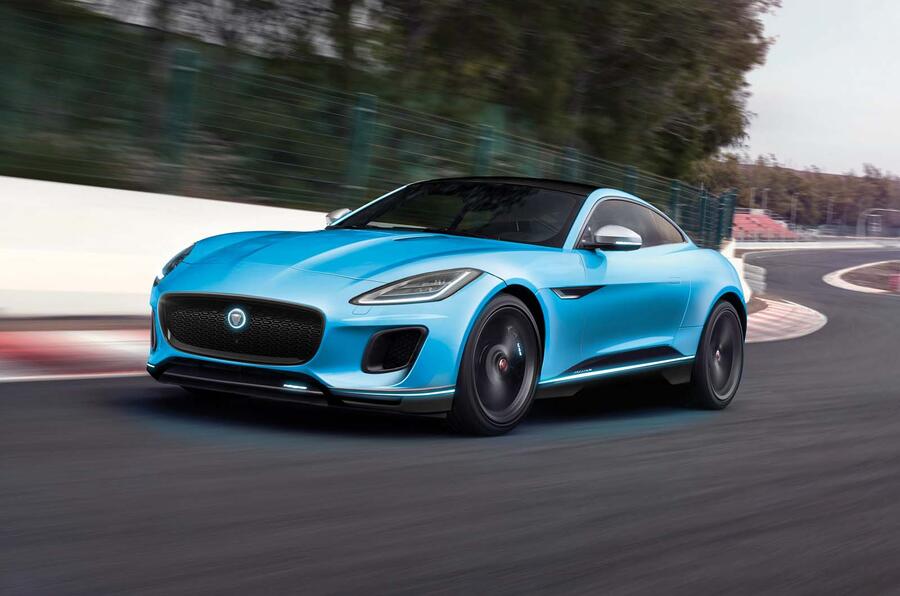 Developing a purely electric F-Type replacement would provide its designers and engineers with the scope to produce a design as bold as the E-Type was in 1961. Packaging the batteries below the floor would yield a dynamically valuable low centre of gravity and hybrid aluminium body construction would go some way to mitigating the weight penalty of the battery pack.
Although today's Jaguar I-Pace is propelled by two 197bhp electric motors fed by a 90kWh battery pack, the energy density of batteries will have improved by the time the F-Type emerges and there will be plenty of scope to offer more powerful motors. Mounting the motors over both axles would allow Jaguar to continue offering rear- and four-wheel drive, the latter with a torque bias to the back axle.
More than one powertrain option is in the running for the new F-Type, with electrification a strong likelihood. However, it's not yet clear if petrol and electric options will be offered at the same time.
Jaguar Land Rover (JLR) plans to source its next-generation V8 petrol engine, codenamed Project Jennifer, from BMW. In its most potent form, the newly developed 4.4-litre twin-turbocharged engine is said to produce around 640bhp and nearly 600lb ft of torque, an upper limit that would make the F-Type competitive with the most powerful Porsche 911s.