BMW is on the verge of making the next generation of its flagship i8 sports car a fully electric model, according to sources at the firm.
Bosses are at a crucial decision-making stage with the next i8 and senior officials at the German car maker are now said to be favouring a pure-electric model.
The second-generation i8, tentatively slated for introduction by the end of 2023, was originally conceived as a high-powered four-wheel drive evolution of today's petrol-electric hybrid. That type of set-up has been clearly indicated by BMW development boss Klaus Fröhlich on a number of occasions over the past year.
However, recent information out of BMW's R&D headquarters in Munich, Germany, reveals the development of an alternative plan under which the next i8 would adopt a newly developed pure-electric drivetrain. The Current i8 combines a three-pot petrol with electric power move would be part of a "race to road strategy" that, Autocar has been told, aims to provide a "tangible link" between BMW's involvement in Formula E and its i electric car division.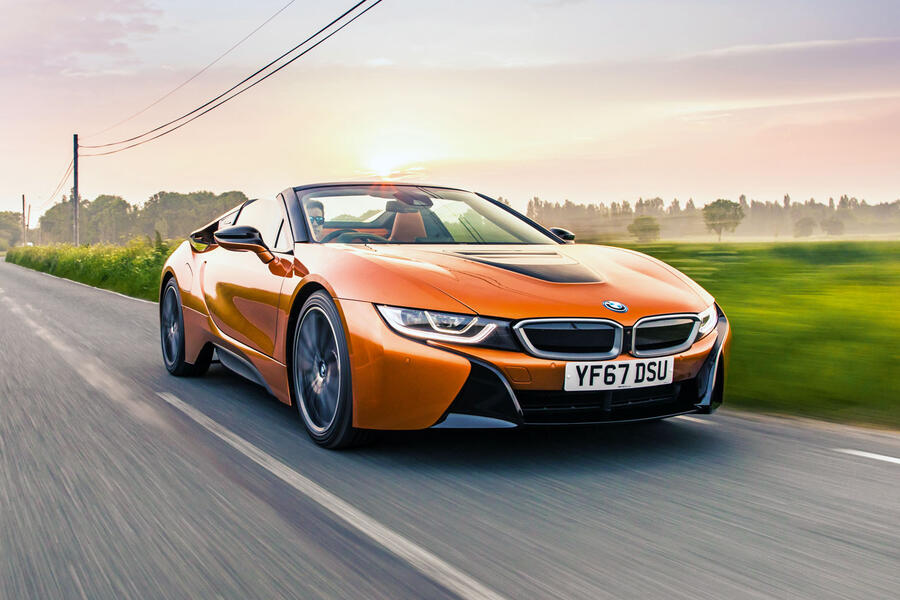 The alternative pure-electric plan developed for the i8 revolves around what one key Munich insider describes as a "new high-torque pure-electric driveline". Its adoption could put the successor to today's first-generation model into direct competition with a number of emerging limited-volume zero-emission supercars, including the Tesla Roadster and a planned pure-electric replacement for the existing Audi R8, while eclipsing rivals such as the planned plug-in hybrid Porsche 911.
Secrecy surrounds the new electric driveline and the amount of power it develops, although Autocar has been told it shares key elements with the four-wheel-drive system being developed for the production version of the BMW iNext, which is undergoing testing ahead of its planned launch in 2021.
Among its innovations is a new generation of electric motor. Developed in-house, it is claimed to achieve "significantly higher rotational speeds" than the existing synchronous units used in the hybrid system of today's i8.