Just over a month after the unveiling of the standard 3 Series, BMW has pulled the covers off the range-topping M340i version at the LA motor show.
The performance flagship sits above the 330i in the upcoming G20-generation 3 Series range.
The M340i marks the first time that BMW's sporting sub-division has preceded the model number of a 3 Series, reflecting the volume of design and tuning elements carried over from full-blown performance models such as the M3.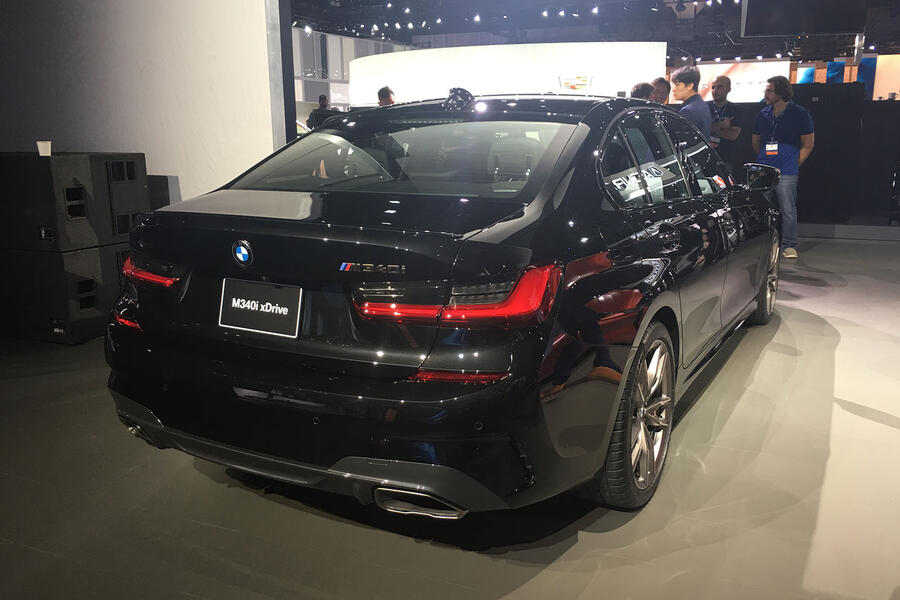 The M340i's 3.0-litre engine is constructed largely from lightweight aluminium, while a revamped turbocharging system promotes improved fuel efficiency and turbine response.
At 369bhp, the power output of the six-cylinder unit is 47bhp more than that of the most powerful previous-generation 3 Series. Peak torque is up as well, rising by 37lb ft to 369lb ft.
The power upgrades translate to a 0-62mph time of 4.4sec, 0.5sec faster than the outgoing 340i - an achievement brought about in part by the shorter ratios of BMW's latest eight-speed automatic gearbox.
By comparison, the M340i's biggest rivals, the Mercedes-Benz C43 AMG and Audi S4 are capable of a 4.7sec 0-62 mph time.
The M340i comes equipped with BMW's xDrive four-wheel drive system, which, alongside an M Sport differential, allows drivers to modify the bias of power toward the rear wheels.