BMW will follow up the launch of its new 3 Series saloon with the inevitable Touring model, tipped for a likely reveal at next year's Geneva Motor Show in March. An M3 Touring could also be on the cards for the first time, too.
The Audi A4 Avant rival, codenamed G21, will feature a rear-end design that stays relatively faithful to the outgoing car, while also mimicking the current 5 Series Touring's roof profile and tailgate angle.
The new estate will also benefit from pop-up tailgate glass, allowing small bags to be dropped into the boot without having to open the entire hatch. The boot itself is also set to grow in volume, just like the saloon.
New BMW 3 Series: Autocar picture special
The outgoing Touring offered up a 495-litre capacity with the seats up, and with the new saloon boasting a 480-litre load bay, the upcoming 3 Series Touring's boot should offer more than 500 litres, putting it on a par with its main rivals. Expect increases in leg, head and shoulder room for rear seat occupants, too.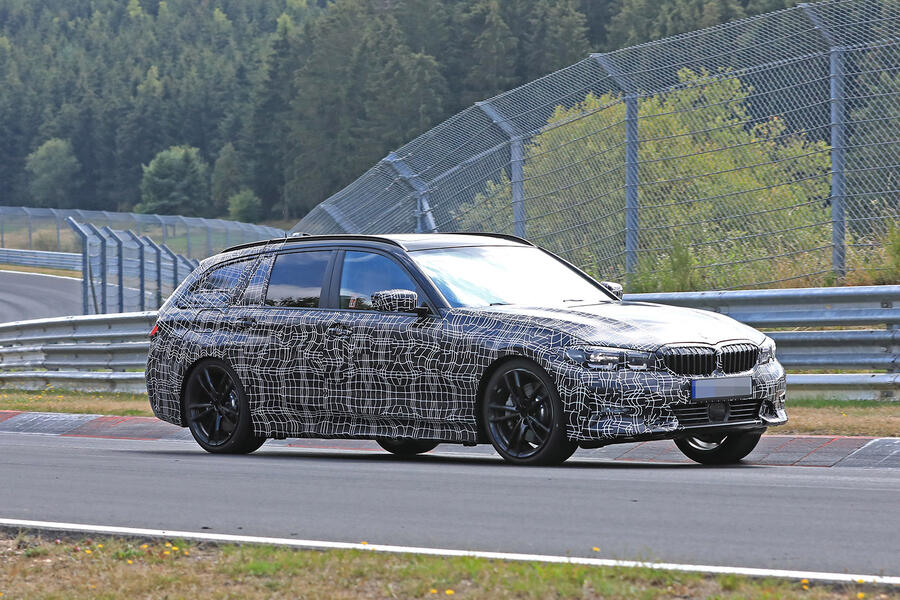 The new 3 Series saloon's initial engine range of two diesels and one petrol will transfer over to the Touring. Further variants will be added after deliveries begin in the middle of next year.
BMW has never officially produced an M3 Touring, but insiders at the firm suggest that it's finally being considered as a rival to the Audi RS4 Avant and Mercedes-AMG C63 Estate. The development costs would be minimal, allowing BMW to justify launching a load-lugging M3 in European markets but not the US, where the estate isn't generally favoured by buyers.
BMW won't be complementing the Touring with a BMW 3 Series GT this time, however, due to slow sales of the current model, but there will be the launch of a new 4 Series Coupé next year before it goes on sale in 2020.