The all-new Aston Martin DBS Superleggera leaked on the internet hours before its official reveal, showing its full design and the specifications of its uprated V12 engine.
The Aston Martin DBS Superleggera has now been officially launched. Click here to read Autocar's story
Leaked specs show that the Ferrari 812 Superfast rival uses Aston's turbocharged 5.2-litre V12 engine in its most potent state yet, offering 715bhp and 664lb ft of torque to enable a 0-60mph time of 3.4sec. Drive is sent rearwards through a ZF eight-speed automatic transmission that has been specially adapted to handle the additional torque.
There are clear design links to the DB11 and Vantage, but the car has sleeker tail-lights and quad exhausts with sharper, more aggressive front-end styling to emphasise its added potency.
Leaked info on TopSpeed says that the body produces 180kg downforce at top speed; this is more than any other series road-going Aston model (so that excludes Vulcans converted for road use).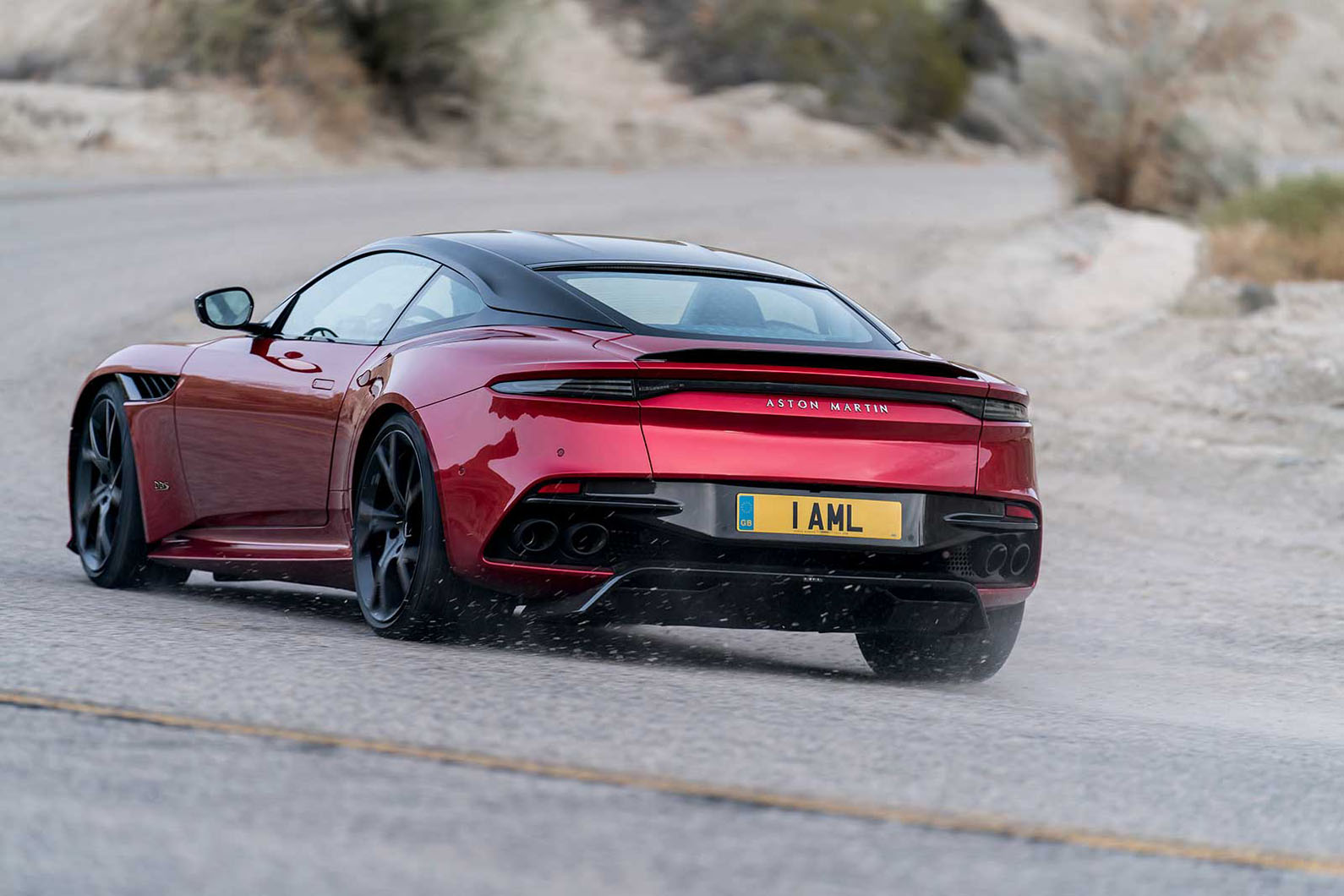 Aston has refrained from commenting on the numbers and images, but it is thought that they are genuine and illustrate the major step forward in performance Aston's latest models are taking.
The Aston Martin DBS Superleggera has now been officially launched. Click here to read Autocar's story
As confirmed by previous testing shots, the DBS Superleggera will also spawn a convertible version that looks set to become the brand's fastest drop-top yet. Following the coupé in June, the DBS Superleggera Volante, which has just been spotted testing for the first time, will arrive in early 2019 to create a pair of high-performance successors to the current Vanquish and Vanquish Volante.
In keeping with the Superleggera name, which has through history been reserved for only the highest-performance Astons, the DBS Superleggera will move away from the luxury-focused Vanquish and its present rivals, such as the Bentley Continental GT, to compete against proper performance models including the 789bhp Ferrari 812 Superfast.
Aston Martin confirms DBS Superleggera name for Vanquish replacement
Company boss Andy Palmer stated his intentions for this harder Vanquish successor to Autocar last year, alongside confirmation that the convertible version would follow.