Aston Martin CEO Andy Palmer has confirmed that a mid-engined supercar has been signed off for production.
Due for launch in 2021 as a rival to the McLaren 720S and Ferrari 488 GTB, it will be the second mid-engined Aston model, following the limited-edition Valkyrie hypercar, due in 2019.
The car is one of seven models the company intends to launch between now and 2023 and will arrive towards the end of that time frame. It will be developed with Red Bull Racing at a new facility in Milton Keynes. However, unlike the Valkyrie, the mid-engined model will be more of an Aston project.
Palmer said the launch of the Valkyrie (pictured below), the name of which was confirmed at the Geneva motor show, was important in establishing Aston as a credible maker of mid-engined models.
He also revealed that the new mid-engined car will have an all-new powetrain. "In our portfolio today, we don't have an engine capable of giving us the output we require," he told Autocar. "Whether through collaboration with AMG or whether by ourselves, we have to find an answer."
The new model will be built in Gaydon alongside the DB11, the Aston Martin Vantage, a replacement for which is coming later this year as a much more sporting model, and the Aston Martin Vanquish, which is to move into true front-engined supercar territory in 2018.
Also planned is the DBX SUV in 2019, to be built at Aston's new factory in St Athan, Wales, and two Lagonda models; a saloon is likely first, in 2020, followed by an SUV in 2022.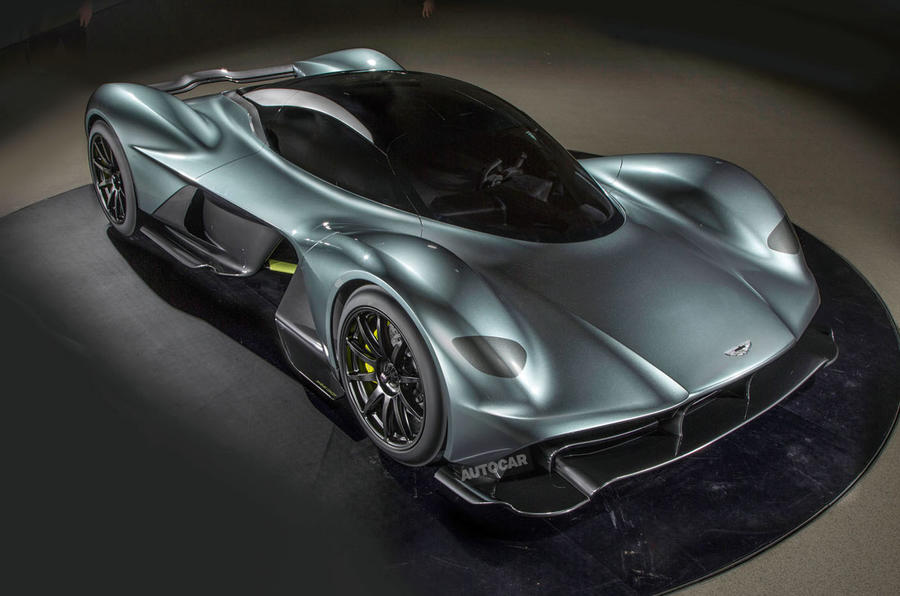 Palmer said the mid-engined V12 488 rival would bring true beauty to the segment and that function would follow form. Much of the aerodynamic work would be done underneath the car, as has been done on the Valkyrie under the watch of Red Bull's Adrian Newey. Palmer said it was also possible that Newey would have an involvement in the new supercar.
Development will be headed up by Max Szwaj, who recently joined Aston from Ferrari as chief technical officer. Szwaj brings with him years of experience at Ferrari of working on mid-engined supercars, and at Aston he will work closely with design chief Marek Reichman on the new supercar.