The new Aston Martin DBS Superleggera is the fastest and most powerful car the company has yet produced — and the 211mph super-GT has the Ferrari 812 Superfast firmly in its sights.
The British manufacturer has revived the DBS nameplate last seen in 2012 for the new model, which effectively replaces the Vanquish S as its performance range-topper. The Superleggera suffix means 'super light' in Italian and harks back to the original DBS from 1967. The Vanquish name will now be saved for the firm's McLaren 720S-rivalling mid-engined supercar, due in 2021.
Q&A: Miles Nurnberger, Aston's exterior design chief
While it effectively replaces the Vanquish S, the new DBS Superleggera has a different brief. Aston Martin's exterior design chief, Miles Nurnberger, said the name was "just wonderfully romantic", and added: "This car is what it says it is. If we'd gone with another generation of Vanquish, you'd have a different car here."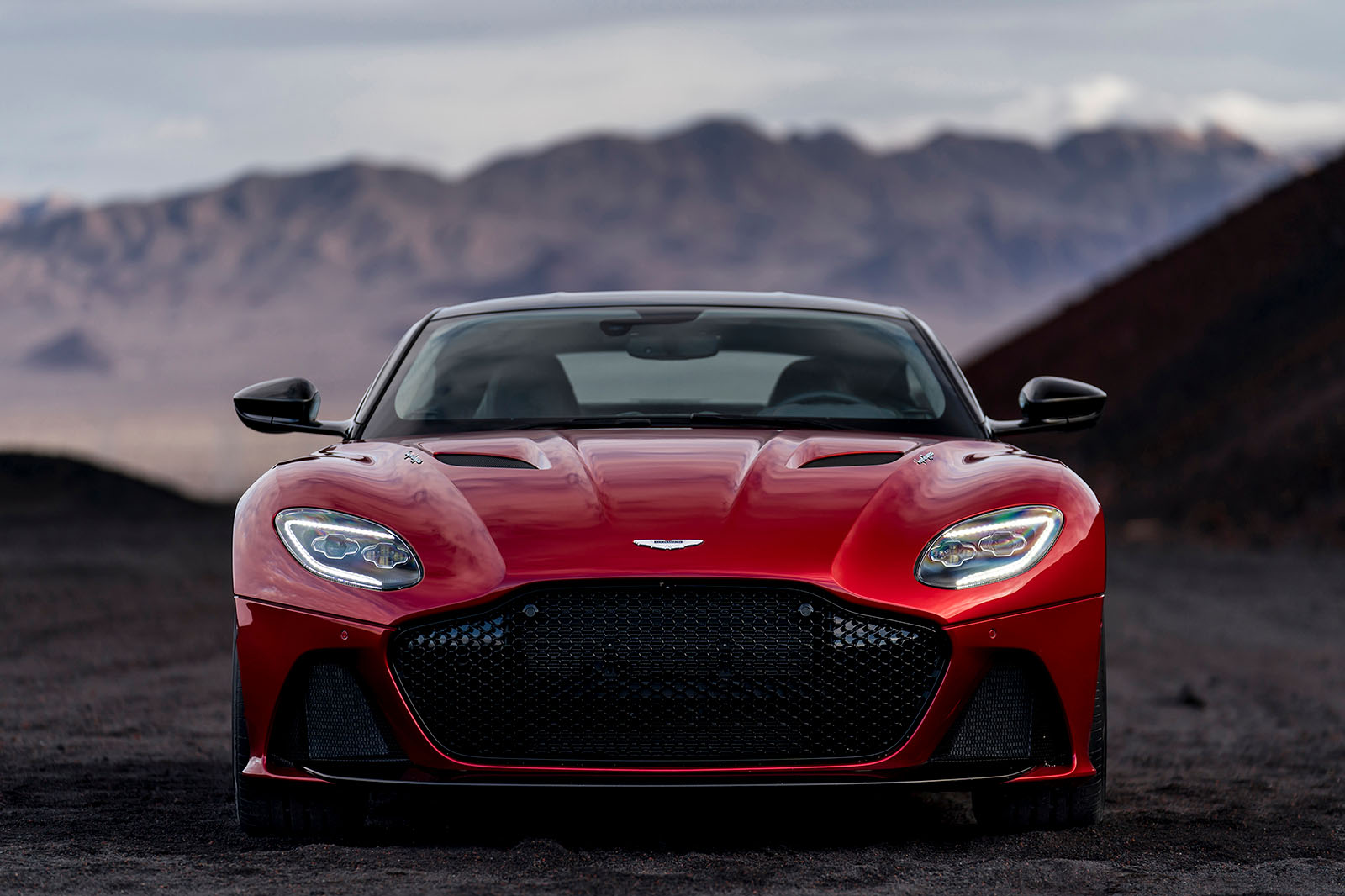 The new DBS Superleggera is based on the underpinnings of the Aston Martin DB11 and shares the same Aston-made turbocharged 5.2-litre V12 engine. The unit has been reworked to make 715bhp, compared with 630bhp in the DB11 AMR. In the Superleggera, the engine generates 664lb ft, available at 1800-5000rpm. That's 148lb ft more than the DB11 AMR.
To handle the extra power and torque, the rear-wheel-drive DBS Superleggera gains a new transmission and gearbox, with a drive ratio of 2:9:1 (compared with 2:7:1 on the DB11). This means a claimed 0-62mph time of 3.4sec and 0-100mph in 6.4sec.
Opinion: Aston Martin DBS Superleggera - it's all financial
The Superleggera sports a bolder front grille, along with new headlights and tail-lights, to further differentiate it from the Aston Martin DB11, as part of Aston's plan to put more space between the cars in its range. It is the first car not to feature the brand's winged logo on its rear boot lid, with the name Aston Martin spelt out there instead.