Audi has revealed its first fully electric racing car, the E-tron FE04, which it will use to defend the Formula E driver's title in the 2017/2018 season.
Team Audi Sport Abt Schaeffler's single-seater will make its competition debut on 2 December in the first round of the championship in Hong Kong. It will mark the start of the team's status as a fully-fledged factory-backed outfit.
The E-tron FE04 has ditched the three-speed transmission of its predecessor for a new single-speed system.
Audi said that its engineers, many of whom have been transferred across from Audi Sport's now-defunct World Endurance Championship (WEC) and Le Mans programmes, chose this less common option in a bid to improve drivetrain efficiency.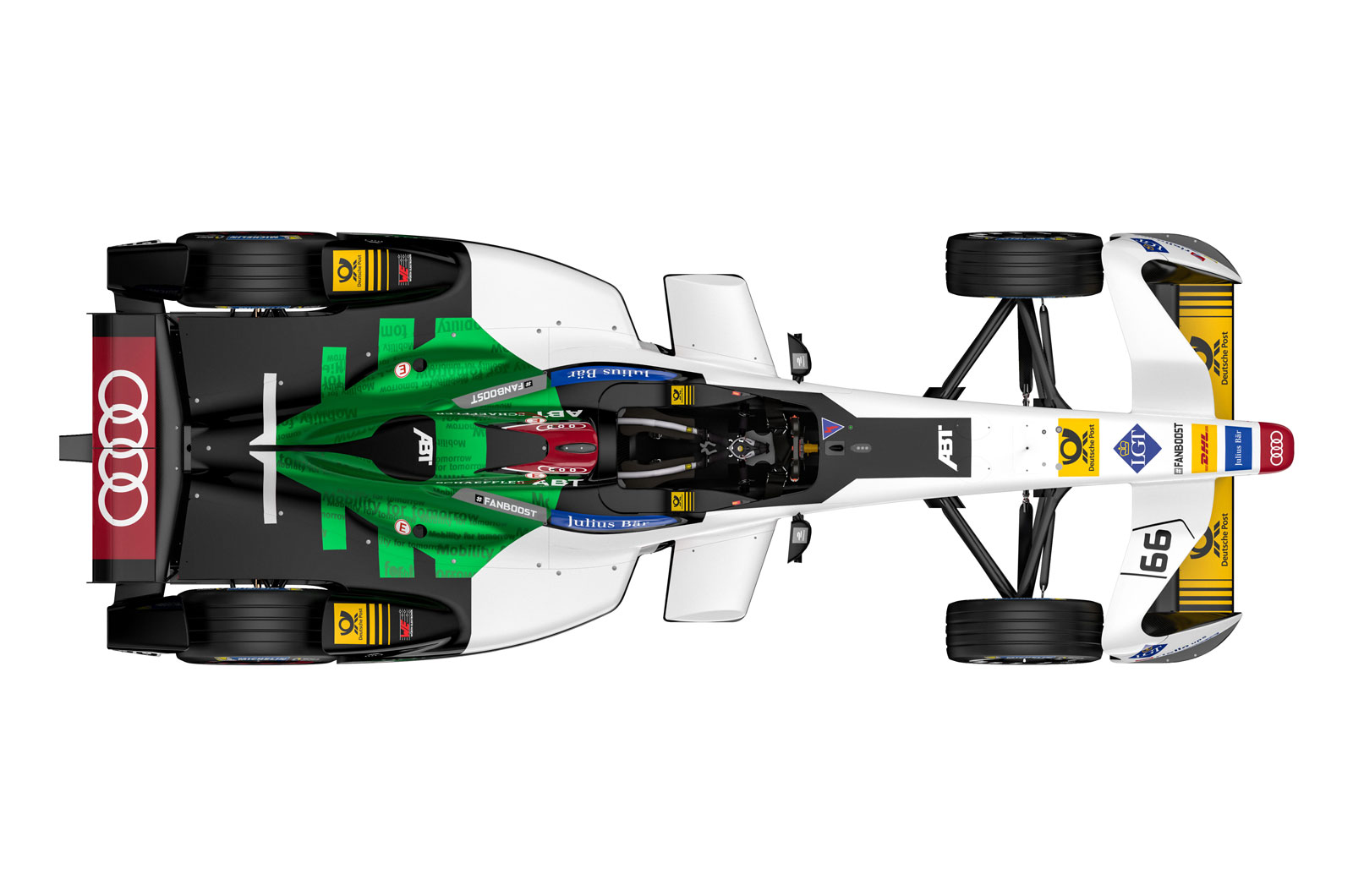 It also more closely aligns the racer to the brand's EV road car projects, the first of which, the E-tron SUV, will make production in 2018, followed by the E-tron Sportback (pictured below). Audi is also considering producing an all-electric supercar as a successor to the R8 e-tron.
To mark its increase from part to full factory support, the FE04 gets an all-new green and white livery in place of the green, red and yellow colours of the previous FE02. Like that car, the new model will produce about 266bhp in qualifying trim and accelerate from 0-62mph in around 3.5sec.
The Audi factory squad will be headed by new team principal Allan McNish, a former Toyota Formula 1 driver and Audi Le Mans winner.
Reigning Formula E champion Lucas di Grassi and teammate Daniel Abt will begin on-track testing and development of their new racer next week in Valencia at the only official pre-season test.
Formula E will soon be able to lay claim to having the most major car manufacturers on in its grid of any major racing season. For this coming season, reigning constructor's champions Renault remain favourites, while DS, Jaguar, Mahindra and NextEV all continue their factory support.