NextEV claims that its Nio EP9 electric supercar has lapped the Circuit of the Americas in Texas while driving autonomously in 2min 40.33sec, which is just 19sec slower than it managed when a driver was behind the wheel.
The Nio brand released a video with footage from the car's timed lap, although coverage of the whole lap is yet to be shown.
The Chinese supercar is a limited-run 1360bhp all-wheel drive two-seater. It has four inboard electric motors and gearboxes developed in collaboration with NextEV's Formula E team. The car's combined power output equates to one megawatt and enables it to accelerate from 0-62mph in 2.7sec. Top speed is 194mph.
Nio EP9 electric supercar is first of several new NextEV models
NextEV also claims the car has also lapped the Nürburgring in 7min 5.12sec when driven by a driver, which is just 8sec slower than the Porsche 918 Spyder's time and beats the previous electric vehicle record, of Toyota's Radical-based TMH EV P001, by 17sec.
NextEV says the EP9 can deliver up to 2.53g in lateral cornering and 3.3g longitudinal under braking. It claims the car produces twice the amount of downforce of an F1 car – or 24,000 Newtons' worth at 149mph – and has been built to FIA LMP1 specifications for safety. It won't be going racing, however.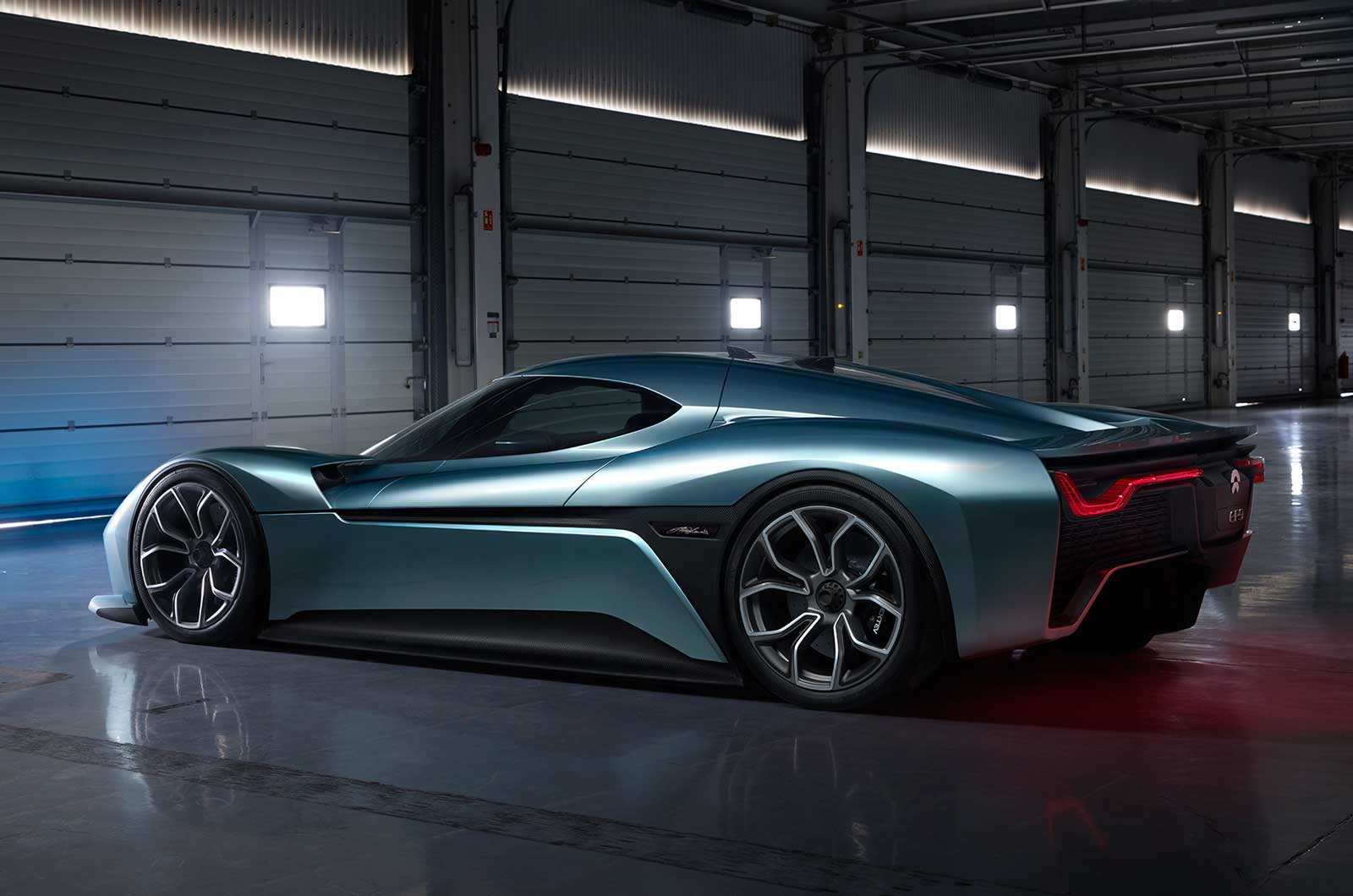 The EP9 weighs 1735kg and powers its motors with two lithium ion batteries that are indirectly water-cooled. The batteries take 45 minutes to charge and can eke out a 265-mile range. They've also been designed so it's easy to swap them for replacement batteries.
NextEV says the EP9, of which just six will be built, serves as a statement for what its technology can do. The model will be preceded by the launch of a mainstream, mass-produced EV car for China in 2017. While details for this are still top secret, a spokesperson told Autocar that it's being considered for Europe and the US, hinting that it could arrive in Britain in the not-so-distant future.