Shanghai is quickly becoming one of the world's premier motor shows, with home-grown manufacturers looking to expand outside their native territory and European brands searching for a lucrative piece of the world's largest car market.
Manufacturers are happy to cater to the Chinese appetite for extended-wheelbase saloons, big-grilled SUVs and electric cars, with BMW introducing the 3 Series LWB and Aston Martin unveiling the Rapide E.
At this year's show, the likes of Geely, BYD, Wey and Nio have introduced cars that will eventually make their way to Europe (including the UK), while Geely-owned Lotus finally confirmed its electric hypercar, the Type 130.
Other European brands used the show to reveal concepts, with Audi showing the AI:ME, Renault presenting the City K-ZE electric compact crossover and Volkswagen extending its upcoming ID electric model range with the Roomzz large SUV.
From an entire conference centre filled with new cars and industry executives to question, our reporters have spilled their notebooks to bring news straight from Shanghai.
Lexus LM: yes, it's a Lexus MPV
Here's a curiosity of the Chinese market: a Lexus MPV. Showing that brands can mean different things in different markets, the LM is one model you can bet won't ever make it to Europe. A vast thing with strange proportions and a grille to make the BMW X7 look reserved, it's one we'll happily go without.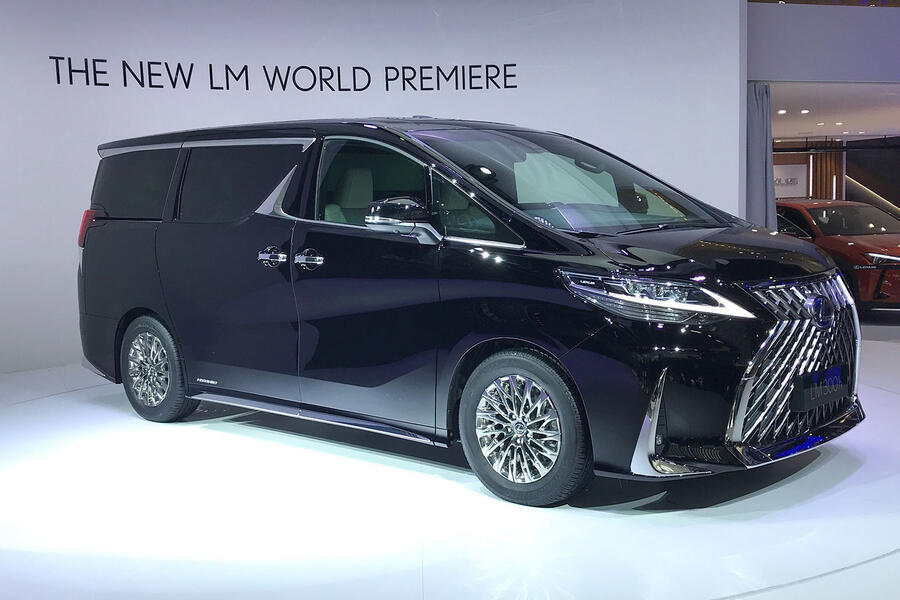 Infiniti's focus shift
After announcing that it's pulling out of Europe, Infiniti is pinning its hopes on the Chinese market. Sales and marketing chief Christian Meunier has confirmed that its first electrified model will be built in China for China. The upmarket Japanese brand is also launching its QX50 SUV in China for the first time.