Lotus has confirmed that it is in the advanced stages of developing an all-electric hypercar – months after Autocar exclusively revealed the project. 
Called Type 130, the model will be Lotus's first all-new production car since 2008. Lotus also claims it will be the first fully electric hypercar built and to go on sale from a British manufacturer. A preview image has been released showing the side profile of the new car, and Autocar was recently given an exclusive walk-around of a full-size clay model at the firm's Hethel base.
The name is a reference to a number of groundbreaking models that have appeared throughout the Norfolk brand's 71-year history, beginning with the Type 14 Elite in 1957 – claimed to be the world's first composite monocoque production car. The most recent, the Type 111 (the world's first aluminium and bonded extrusion construction road car) became the Elise.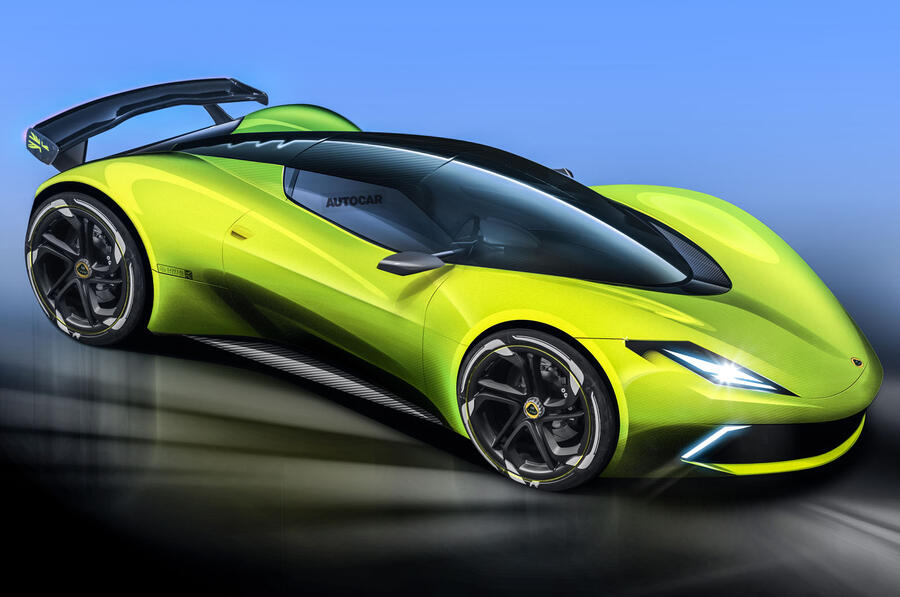 As the official picture suggests, the 130 is low and wide. Lotus design director Russell Carr, who showed the model to Autocar, says it is a similar length to the existing Evora - which is 4.4 metres long - but will sit closer to the ground and be nearly two metres wide.