Chinese premium brand Wey will launch into Europe at this September's Frankfurt motor show, with a range of SUVs designed to rival the likes of BMW and Mercedes-Benz.
The SUV marque, owned by leading Chinese firm Great Wall, was established just over two years ago. It has already sold more than 250,000 cars in its home country.
Wey's entry into Europe will be one of the most intriguing yet for a Chinese car maker given that it was set up with the express intention of global exports and is trying to position itself as a maker of quality and desirable SUV models.
"Yes, we do have a global strategy," said sales and marketing boss Liu Yan. "It's too early to say today but we will launch in September at the Frankfurt show. We're already doing preparation for products and the business model. Our founder Wei Jianjun says to be a successful brand you need to be a global brand."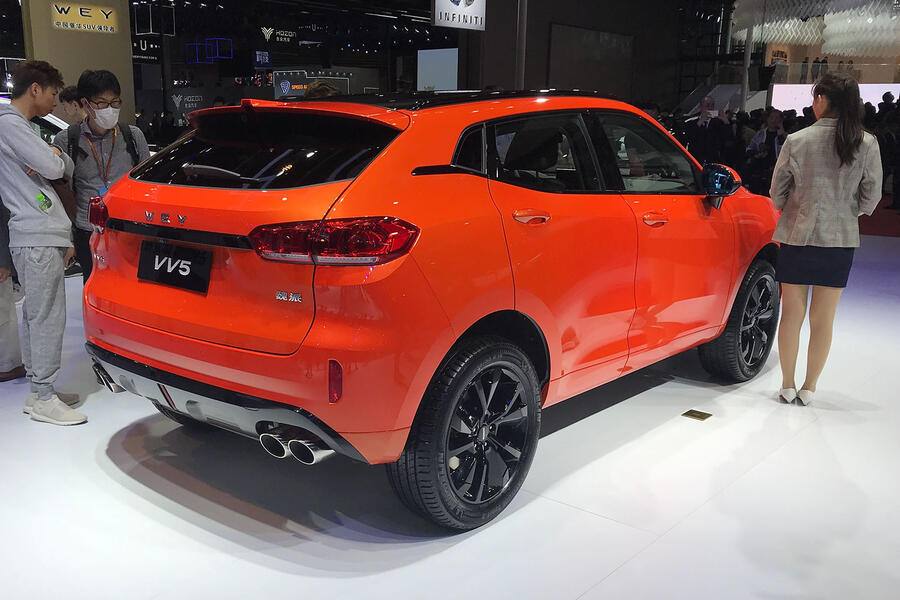 Wey launched its new VV5 SUV at the Shanghai motor show, and that model will spawn an all-electric version in 2020 that's understood to be key to Wey's plans in Europe. Plug-in hybrid versions of its VV6 and VV7 SUVs are also set to be launched.
The brand's models cost from £14,800 to £30,800 on the Chinese market.
Wey has so far only launched SUVs but has not ruled out other bodystyles in the future.
Read more
2019 Shanghai motor show: all the new cars revealed
New extended BMW 3 Series launched in Shanghai
Mercedes-Benz targets Audi Q3 with rugged GLB concept