The new Audi AI:ME concept, which has made its public debut at the Shanghai motor show, previews the firm's vision of shared urban mobility in the future – but also provides hints to a forthcoming A3-sized compact electric model.
The model is the third of four concepts the manufacturer is producing to show its vision for shared motoring in 10 years' time, with the idea that subscribers choose the car they need for any given moment. It follows the 2017 Aicon concept, designed for inner-city journeys, and last year's PB18 E-tron sports car.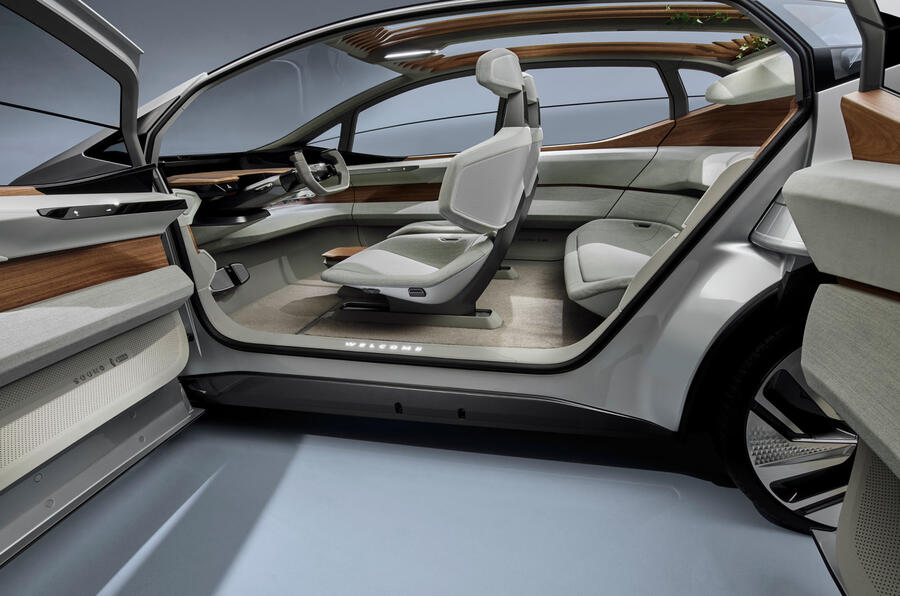 While the PB18 E-tron likely previews Audi's future R8 successor, the styling of the AI:ME hints at a compact crossover. The firm says it isn't built on a specific platform, but at 4300cm long, 1500cm high and 1900cm wide it is similar in size to the Volkswagen ID hatch and Seat el-Born EVs, both of which use the VW Group's MEB electric vehicle platform.
Audi chief designer Andreas Mindt said the car was styled in such a way because "urban cars all look like telephone boxes, and we didn't want a machine like that." He added: "It's still simple and boxy, with clear lines."
Asked whether Audi would launch an MEB-based EV similar in size to the AI:ME, Mindt said: "We are working on this, let's say. There can be. I'm not allowed to say too much, but maybe. Why not?"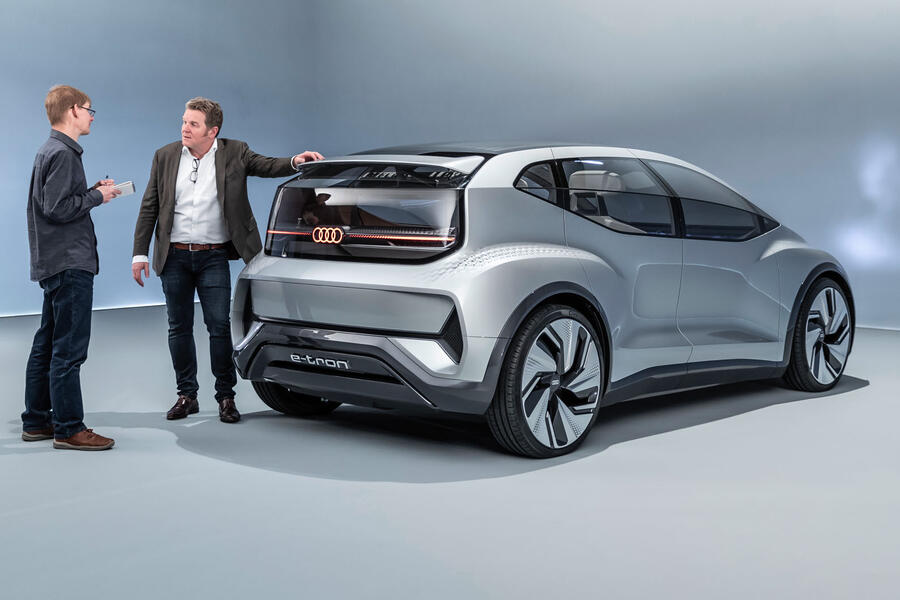 He added that several design elements of the concept would be seen on Audi models in the near future.
The AI:ME is designed for functionality in tight city environments, with a compact crossover-like body intended to maximise manoeuvrability and visibility. Unusually, the top section of the windows – distinguished by a distinctive line running around the car – is wider than the bottom part, which Mindt explained is to ensure "the widest point is where your head is, where you want the most space." Only the bottom half of the windows open, which Mindt said is designed to direct the air to your body rather than face.