The Shanghai motor show is in full swing, although the scale of the show can't be communicated through one report alone.
Look below for the best of the domestic market's offerings at this year's show, and scroll through our gallery to see every detail.
See all of the latest reveals from the Shanghai motor show here
Chery Tiggo concept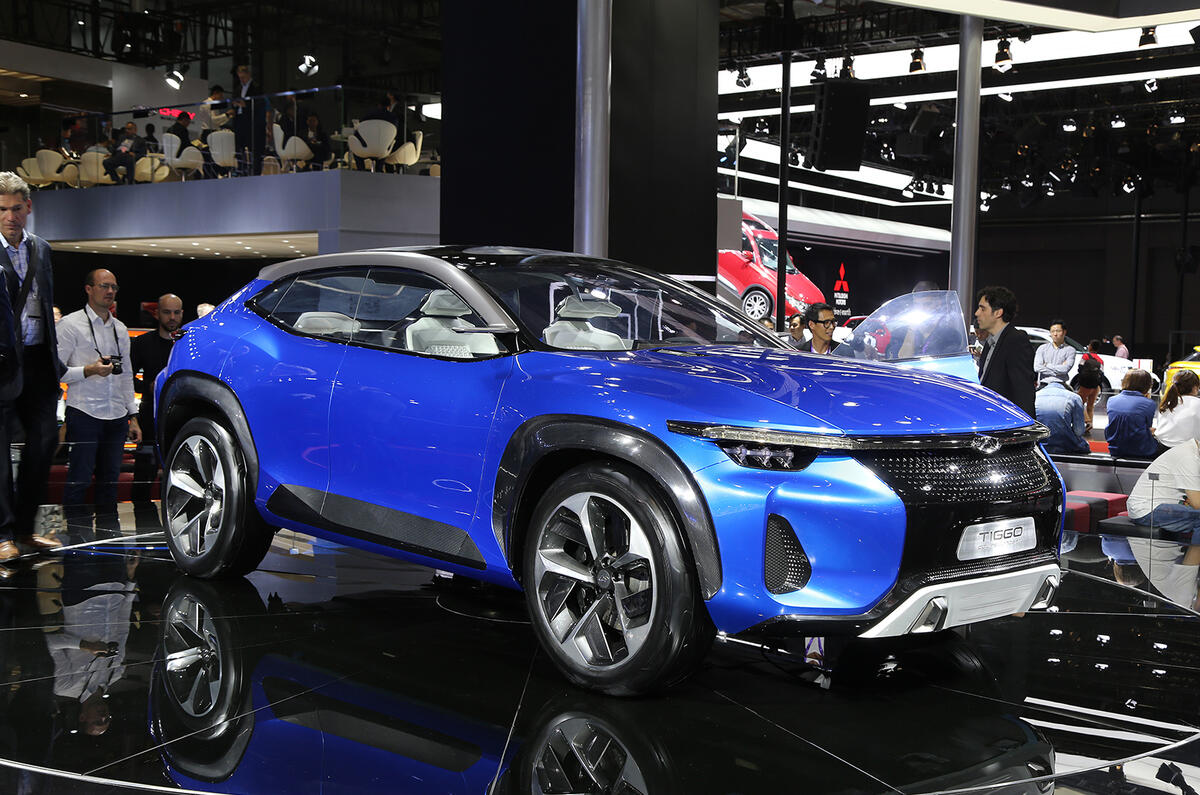 Chinese market stalwart Chery revealed the Tiggo concept, and bang on trend it was too; a high-riding coupé SUV, launched under a 'fun to drive' ethos. Penned as a design and technology concept; the fun doesn't stop when the autonomous mode is switched on either - the steering wheel, when the car is driving autonomously, doubles up as a controller for video gaming.
Such an outlandish feature might not make it to production, given that this pushes the infotainment envelope, but adding to the autonomous discussion while maintaining a fun-to-drive approach can't be dismissed as derivative.
Wey Pi4 VV7X