Volkswagen has previewed its plans for a new electric-powered crossover-style estate with the unveiling of the ID Space Vizzion at the Los Angeles motor show.
The new car, with a claimed range of up to 367 miles on the WLTP test cycle, is the eighth ID-branded concept revealed by the German firm, which has already laid out plans to produce up to one million EVs per year by the end of 2022.
2019 Los Angeles motor show: latest news and updates
The ID Space Vizzion is set to go into production alongside the ID Vizzion saloon at Volkswagen's Emden plant in Germany in 2021. Both models are due to wear the ID 5 model name, according to senior Volkswagen officials, who suggest the production version will hold true to the concept in terms of appearance and technical specification.
VW's US boss, Scott Keogh, has confirmed a version of the Space Vizzion car will also be produced in the USA and sold there from 2022 onwards.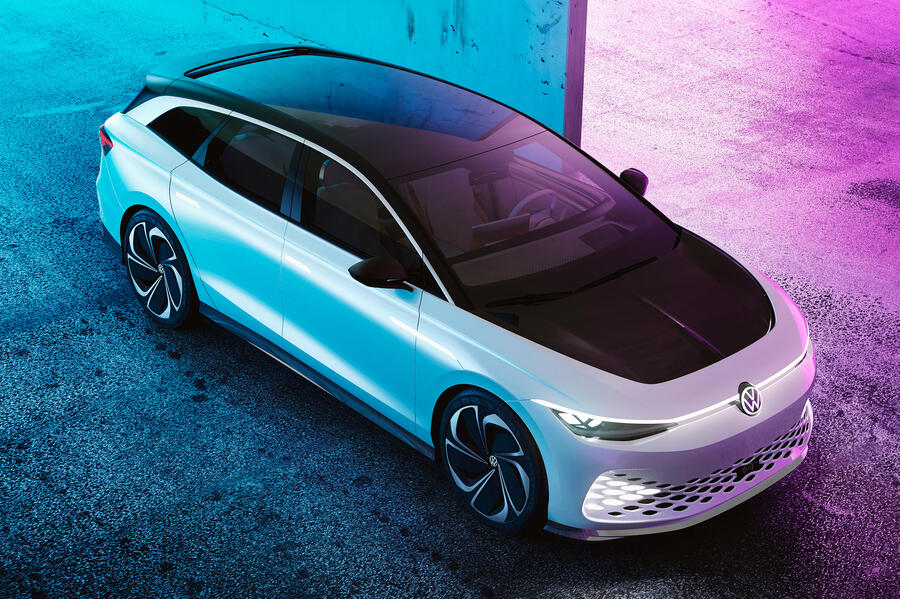 The latest ID concept updates the more conceptual lines revealed on last year's ID Vizzion saloon with various styling elements that help to link it visually with the latest Passat estate, including the shape of its headlights.
But whereas the design of the Passat is restricted by the space dedicated to mounting a combustion engine within its front end, the ID Space Vizzion takes advantage of the inherent packaging advantages of its electric driveline by having a relatively short bonnet and a lengthy cabin.
Drawing on the versatility of Volkswagen's MEB electric car platform, the ID Space Vizzion is of a similar size to the A6 Avant of sibling firm Audi, with a 4958mm length, 1897mm width and 1529mm height.