Since taking the top job at Seat in November 2015, Luca de Meo has seen the Volkswagen Group brand's sales grow, thanks to the popularity of the Seat Ateca and Seat Arona SUVs and the latest generation Seat Ibiza.
But now de Meo has taken one of his boldest moves yet, turning Seat's Cupra performance badge into a full standalone marque. Starting with the 296bhp Cupra Ateca, the new brand will launch seven Cupra models in the next three years. Speaking at the launch event for Cupra, de Meo explained the reasons for the move, and his plans for the brand.
Why launch Cupra as a standalone brand?
"The first reason is that we've seen from experience and data that Cupra models do very well in some markets. In Germany, for example, Cupra models make up 10-15% of the [Seat] market share, so we can push for differing sensibilities for such products.
"Also, Seat has put a focus on growing and gaining credibility, but in some markets there is still some rejection of the Seat brand from people who are, let's say, image sensitive. This we can fix, but we need time. Cupra is starting from scratch with something new. We start from a green field, and maybe with that we can attract customers that in other cases might not buy a Seat. Selling those kind of cars for us is much more profitable. This allows us to increase the conquest of the brand."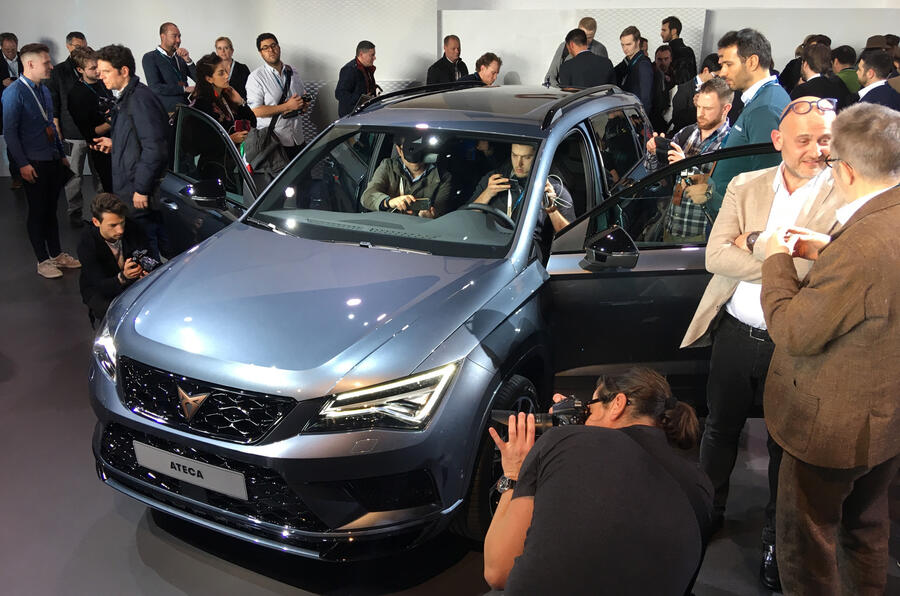 296bhp Cupra Ateca revealed as first car from Seat performance brand
Will there be standalone Cupra models?
"Our decision is to work on variants [of Seat models], but I don't want to unveil too much of our future product plan, because we are not in a hurry to tell you the full story, and it will take years to get to the level we want. The main stream of our thinking is to use the base we have with Seat models and develop them, and make every generation each time more extreme, sophisticated and different.