It's always good to have a Kia on our long-term test fleet. Especially a Kia Sportage, the mid-sized soft-roader now so popular with British buyers that it accounts for a quarter of all Kias sold in the UK.
The company updated its best-selling model in February and demand has swollen so much that you now can't own one unless you're prepared to join a 16-week waiting list.
Why is it so important to run a Sportage? Because this best-looking model in the entire Hyundai-Kia model line-up (my opinion) not only underscores the Korean group's everpresent potential — Hyundai-Kia is now the fourth largest global car maker, beating Ford — but the Sportage is also one of the best examples yet of the way great styling drives sales.
Seven years ago, this was the first Kia to benefit from the revolution brought by ex-Audi designer Peter Schreyer, hired to change things in Korea. Ever since, the company has been doing great business selling Sportages to people who simply saw the car in the street and wanted one themselves, regardless of the badge on the nose. Badge snobbery may still affect the Cee'd and its ilk, but where the Sportage is concerned, there's none.
We've chosen a mid-spec car, a 2.0 CRDi KX-3 manual with four-wheel drive, which means it has all the niceties but no frivolities. To tell the brutal truth, I could do without radar cruise and a panoramic sunroof, especially if their absence saves money. The KX-3 also runs Kia's 134bhp version of the diesel engine, not the 182bhp edition likely to be more favoured by horsebox-towing types. In all, you save £2400 over the price of a KX-4, although our no-options KX-3 still costs a solid £27,000.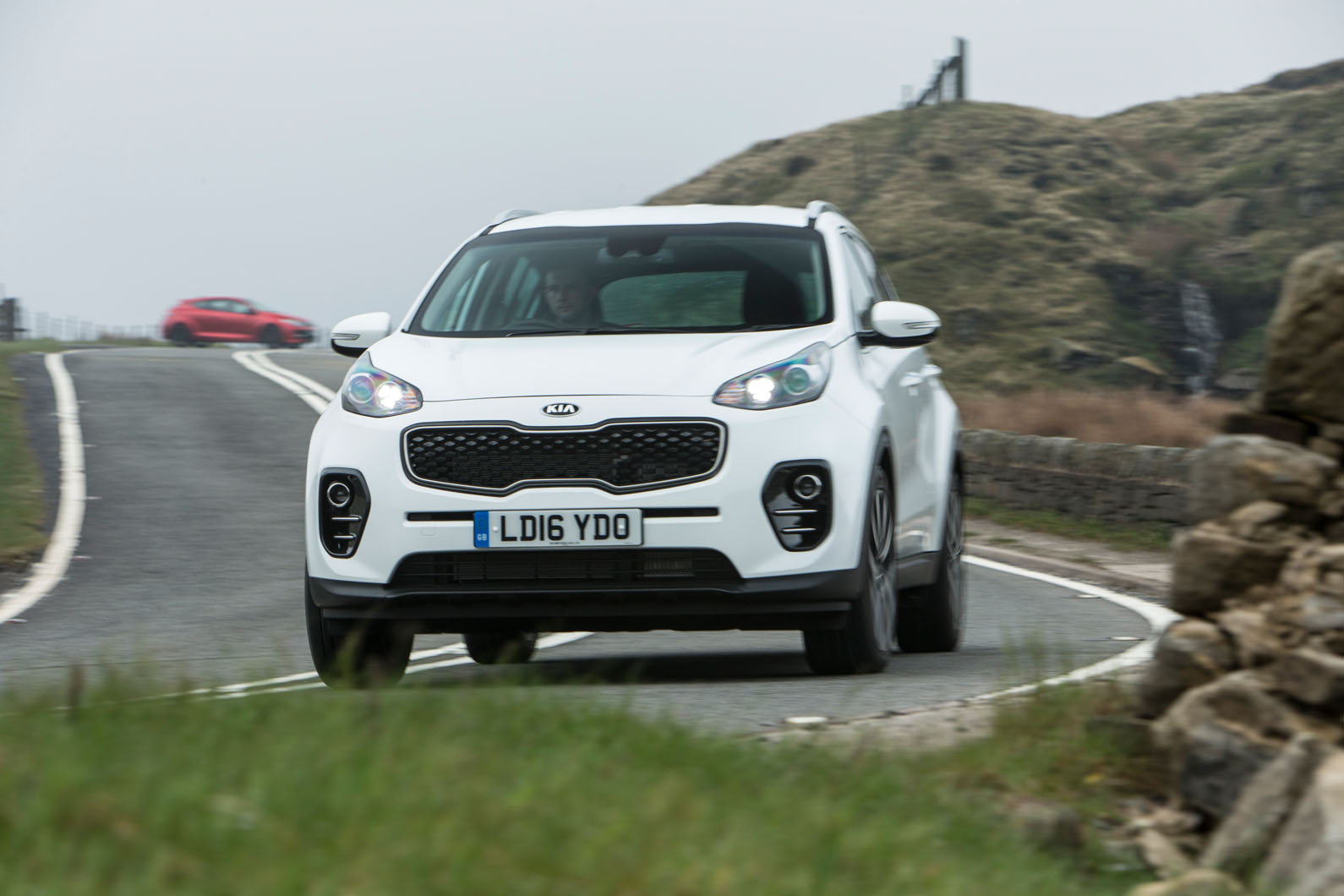 However, a peep at the spec sheet should sell you on the logic of our decision. It shows that the 134bhp engine's generous peak torque is only 6.8% lower than the 182's, which in my book makes our engine the good-sense choice, especially since (at 54.3mpg) you win 6.4mpg of combined fuel consumption and save (at 119g/km) 20g/km of CO2 output. And you concede only 0.9sec in a 0-60mph sprint; the KX-3 still returns a decent 10.1sec.