Combining a traditional internal combustion engine with an electric motor, these cars help keep CO2 emissions and therefore benefit-in-kind (BIK) tax bills low. Yet they also have the flexibility to cover big distances without bringing on an attack of range anxiety.
Both the so-called self-charging and the plug-in versions offer some big salary sacrifice savings over traditional petrol and diesel models, making them a no-brainer for both users and fleet managers. Here we've gathered 10 of our favourite models from a wide variety of classes, from rugged SUVs to rapid sports saloons.
Given that each has a very different brief, we've listed them alphabetically, but every one of our top 10 features a winning blend of cost-effective running costs, driver appeal and a generous specification.
Autocar's company car tax calculator shows exactly what you'll pay for every make and model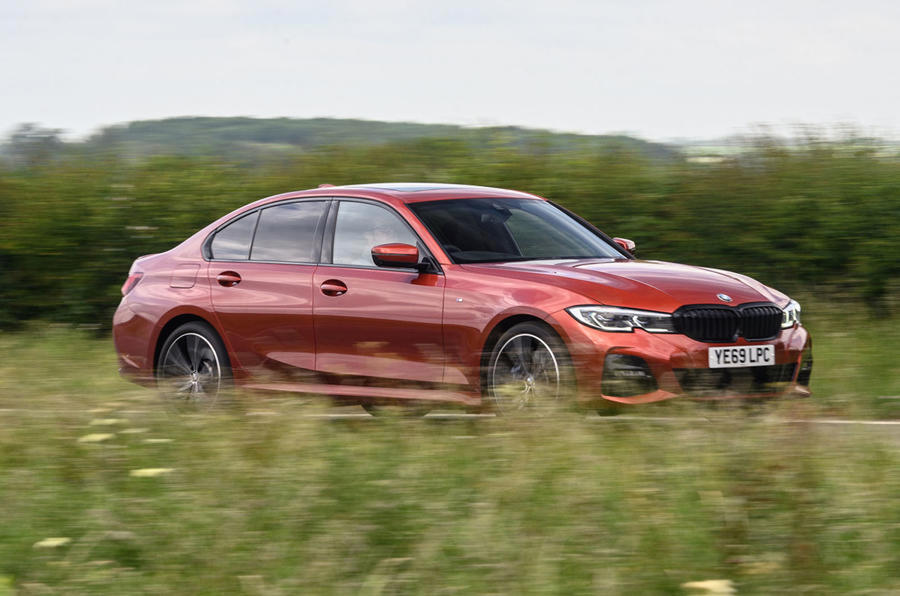 Being a sober-suited executive doesn't mean you can't have a bit of fun, as the BMW 330e proves. Driving with the same connected feel and cast-iron composure as a conventional 3 Series, the plug-in hybrid also throws in some tax-busting company car running costs.
A smaller battery than its arch rival, the Mercedes-Benz C-Class, means it can only manage 38 electric-only miles on a charge, while CO2 emissions of 30g/km mean a BIK rate of 12%, so a higher-rate earner will face a £2086 tax bill for an SE Pro. However, the 3 Series has variety on its side, with a little extra cash opening the door to Touring estate and xDrive four-wheel-drive versions.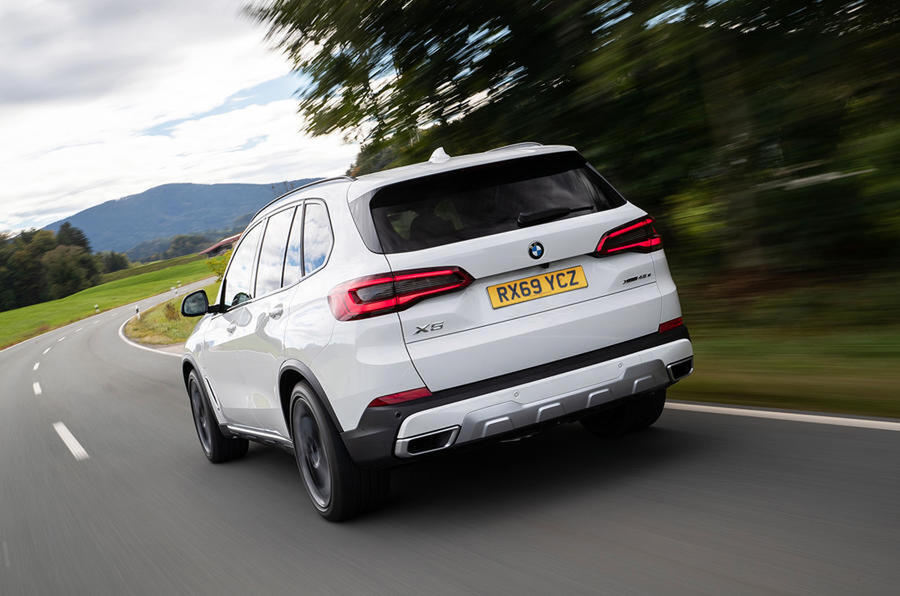 The car that put the 'sports' in sports utility vehicle, the X5 has matured into a fine all-rounder. Now in its fourth generation, it manages to blend luxury, refinement and space into a high-end, high-riding package that delivers a healthy sprinkling of driver appeal.
The good news for company car drivers is the plug-in hybrid variant packs the best engine, its combination of electric motor and creamy-smooth 3.0-litre petrol straight six serving up 387bhp and just 27g/km of CO2 for a remarkably low 8% BIK rate. There's virtually nothing in cost between xLine and M Sport trims, but we would go for the subtler look of the former.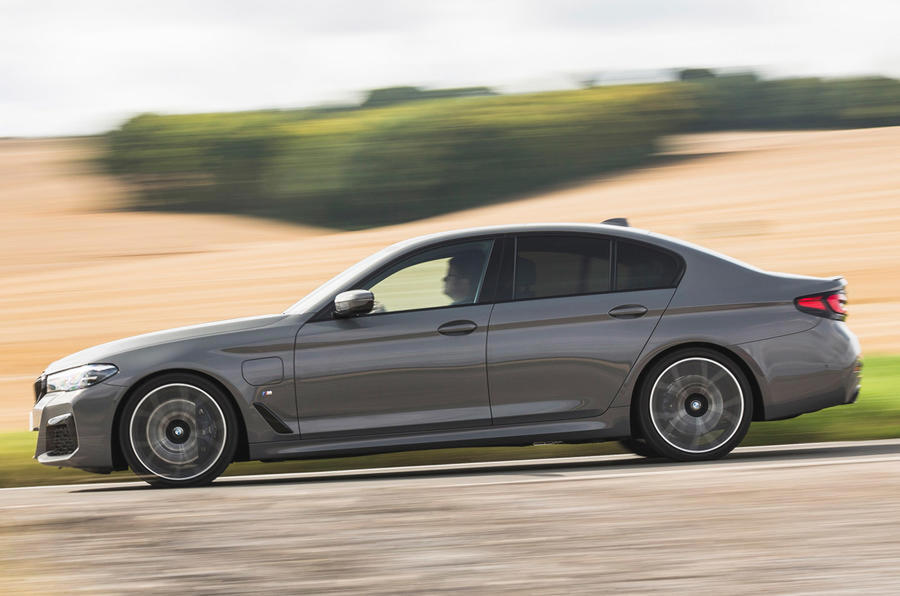 Aiming to deliver the best of both worlds, the 545e couples BMW's silky-smooth and muscular straight six with a 107bhp electric motor to deliver a combined might of 387bhp. It's no lightweight, but it still offers much the same driver engagement as a standard 5 Series, as well as a cabin that's spacious and rich in high-tech premium appeal.
For companies, the car's 39gkm CO2 emissions (41g/km for the M Sport) will be the main concern, as this figure attracts an 12% BIK score. For higher-rate earners, that means a £2868 tax burden, which is only a few hundred pounds more than a similarly xDrive-equipped but four-cylinder 530e.