Now, more than ever, Jaguar Land Rover could do with a major new model line, following last year's sales slump and the news today of thousands of job losses.
According to official figures, Jaguar's saloon range – made in Castle Bromwich – is the main issue.
In the three months from July to September last year, just 7700 XEs and 7400 XFs were sold, along with only 900 of the ageing XJ, while the F-Pace SUV is selling around 700 units a month.
That equates to just over 6000 cars per month. An annualised output of just 72,000 cars a year explains why Castle Bromwich – which got £100m in investment just two years ago – was recently on a three-day week.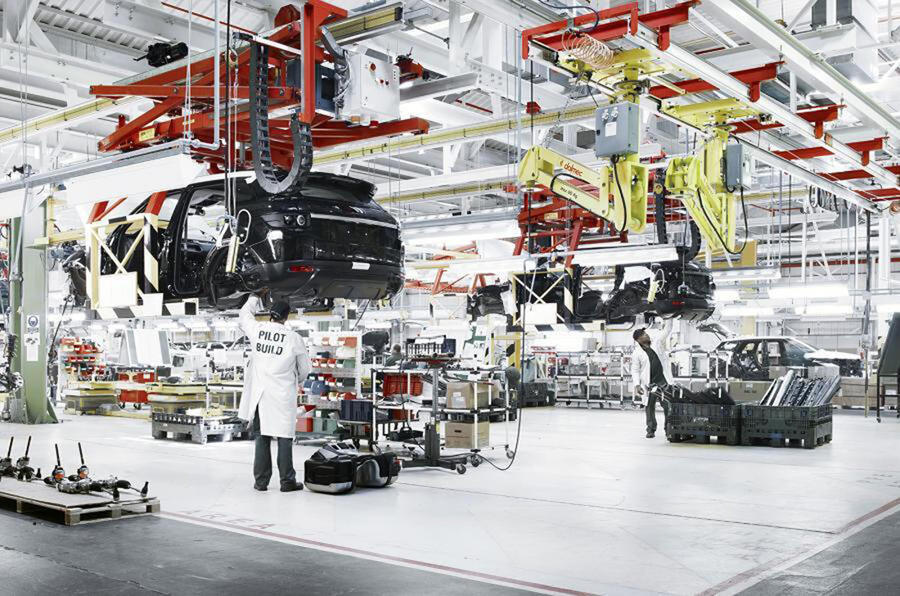 More worryingly, Jaguar's well-received F-Pace (made in Solihull) saw year-on-year sales between July and September fall by 5800, compared with the same period in 2017, to 10,300.
E-Pace sales are climbing and the I-Pace appears to be doing well, but it's a fair bet that Jaguar's saloon range is not about to undergo a second coming, even with the upcoming XE and XF facelifts.
The much-rumoured XJ EV is thought to be due next year but is unlikely to patch the Jaguar-shaped hole in JLR's production plans.
Which is where the new Defender could come in. Although it's at least a year away from the showroom, it could well underpin JLR's future growth. According to financial documents released last autumn, the future Defender family is regarded as Land Rover's third 'brand pillar' alongside the Range Rover and Discovery.