Leaked photos from a recent meeting of Ford dealers in Las Vegas, US, appear to show a smaller sibling to the upcoming Bronco SUV.
Also visible in the image is a shadow from a larger car, which could be that of the full-size Bronco, which Ford has previously detailed. 
While the smaller car, expected to arrive in 2020, will be positioned to rival such cars as the Jeep Renegade and Mazda CX-3, the larger will sit atop the four-wheel drive platform of the Ford Ranger pick-up truck in a bid to enhance its off-road credentials.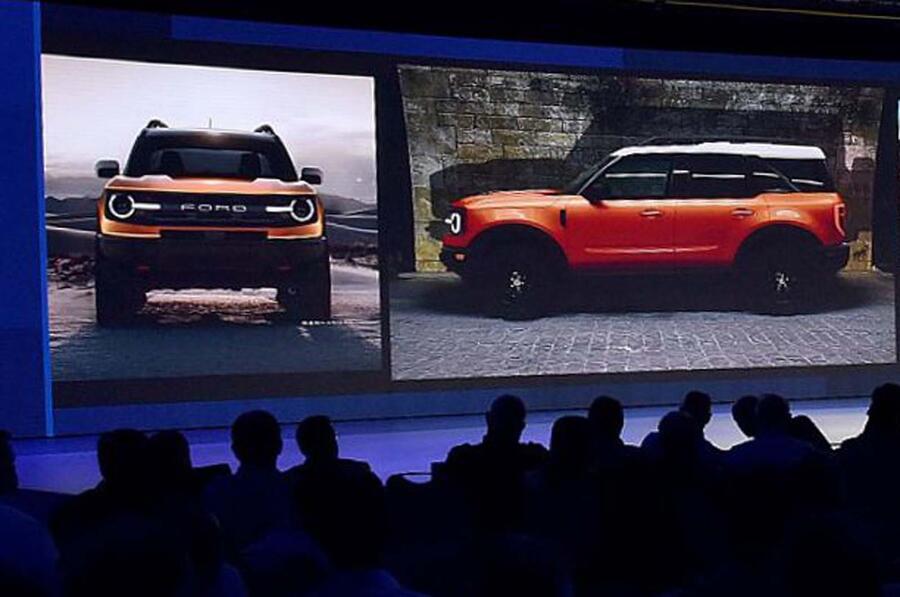 Details are scarce, with no word on which components, if any, the two new models will share. It can be expected that the full-size Bronco will be more upmarket, rivalling cars such as the Audi Q7 and upcoming Mercedes-Benz GLS.
The two new machines were confirmed as part of a major model SUV offensive for the North American market that will involve Ford reallocating $7 billion (£5bn) of capital from cars to SUVs. The company's global markets president, Jim Farley, said: "Ford helped start the off-road phenomenon and has majored in off-road capability for decades, from the Bronco to the Raptor. Now, we're ready to reclaim our rightful place as the off-road vehicle leader."