Five years ago, we presented a world cup for hot hatchbacks. Eight countries competed across three rounds to identify the best of them all. Well, now we're doing it again, but for sports cars.
A straightforward repeat of our previous contest would be unimaginative, so we've binned the historical element, doubled the number of contenders and added a round. And if you didn't think there were 16 sports car-producing countries out there, neither did we. But with just a little – or, in the opening round, quite a lot of – licence, there are. In fact, there are more, and we hope the people of Liechtenstein and the makers of the Quant E-Sportlimousine are not too distressed not to be featuring.
Most important, this is a contest of sports cars. Not sporting cars, supercars or hypercars. Yes, some countries have been granted a waiver to take part simply because their candidate is more super (or hyper) than sports, but the further removed from the philosophy of relative simplicity, lightness and driver involvement, the less likely it is for any contender to make it to the next round.
To us, a sports car is all these things and also not completely unaffordable, which is why, wild cards aside, we've imposed a £150,000 price cap on seeded entrants. And, yes, some of those wild cards do indeed fall some considerable distance from the sports car heartland, and if you'd tried to find 16 countries that make them, you'd know why. So, and without further ado, let battle commence.
You'll find the opening rounds through to the semi-finals here. Click here to skip to the final.
ROUND 1
GERMANY VS POLAND
1. AUDI R8 V10 - Germany
Power 532bhp Price £123,350 0-62mph 3.5sec Top speed 199mph
ARRINERA HUSSAYRA - Poland
Power 641bhp Price na 0-62mph 3.2sec Top speed 211mph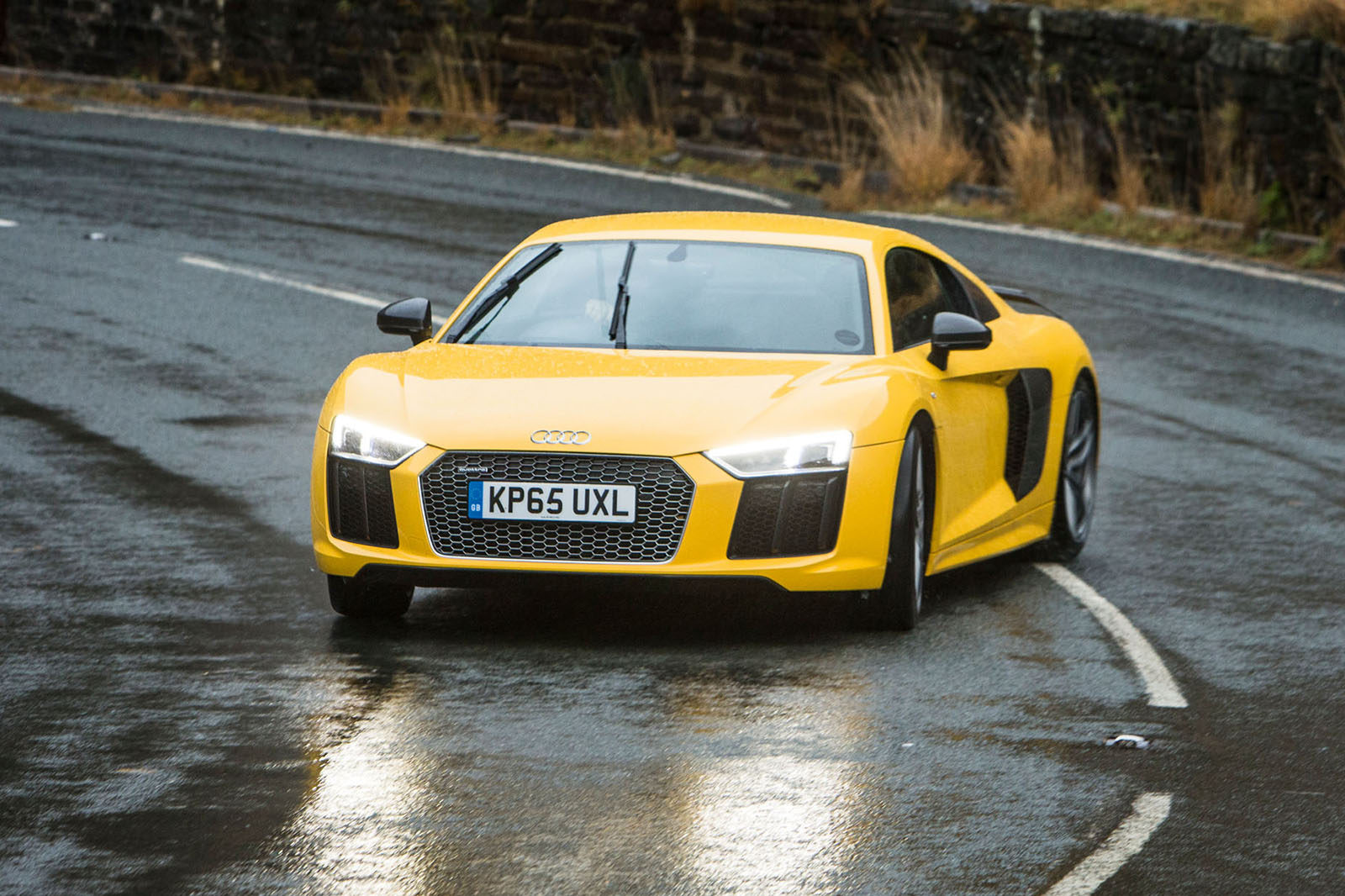 Cleverly, Germany keeps its big guns in reserve for later rounds, backing Audi's well-respected mid-engined R8 to have the measure of a supercar named after the Polish cavalry. So far as we are aware, the Hussayra has only so far been made in race trim, although an 800bhp street version is promised. Not being entitled to wear a numberplate was always going to be a drawback here, even though the carbonfibre-composite car is far more credible than most start-up supercars, thanks to input from Lee Noble and Warsaw University.