What is it?
Really, you shouldn't be reading this. Not even Romano Artioli, the former Lotus boss, who named the car that saved the company after his granddaughter, could have imagined that 21 years after it first went on sale the Elise would still be with us.
It is the George Foreman, Martina Navratilova and Michael Schumacher of production sports cars – still hungry, still able and still super-competitive, long after logic says it should be feet-up by the fire with a library book and a mug of Horlicks.
Then again, it's not had much choice in the matter. Such have been the travails of Lotus's recent history that the Lotus Elise has been required to work long past retirement age just to keep its maker afloat. But now just three more years remain before it can swap spikes for slippers and hand over to an all-new Elise. And to that end, a raft of modifications have been introduced to get it there.
There are two main points of focus here – appearance and weight reduction – and changes to the body affect both categories. There's a new front clamshell with larger apertures and, therefore, less bodywork; and a new rear transom with single, rather than double, light clusters. The diffuser is made from aluminium, which has shed a total of 9kg from the panelling.
Inside, there's an open-gate gearshift with a shorter throw, claimed to shave off another kilo, while optional carbonfibre sill covers lose 900g.
Perhaps more importantly, there's a new instrument pack with dials that are easy to read, and a new infotainment unit offering Bluetooth for the first time on an Elise.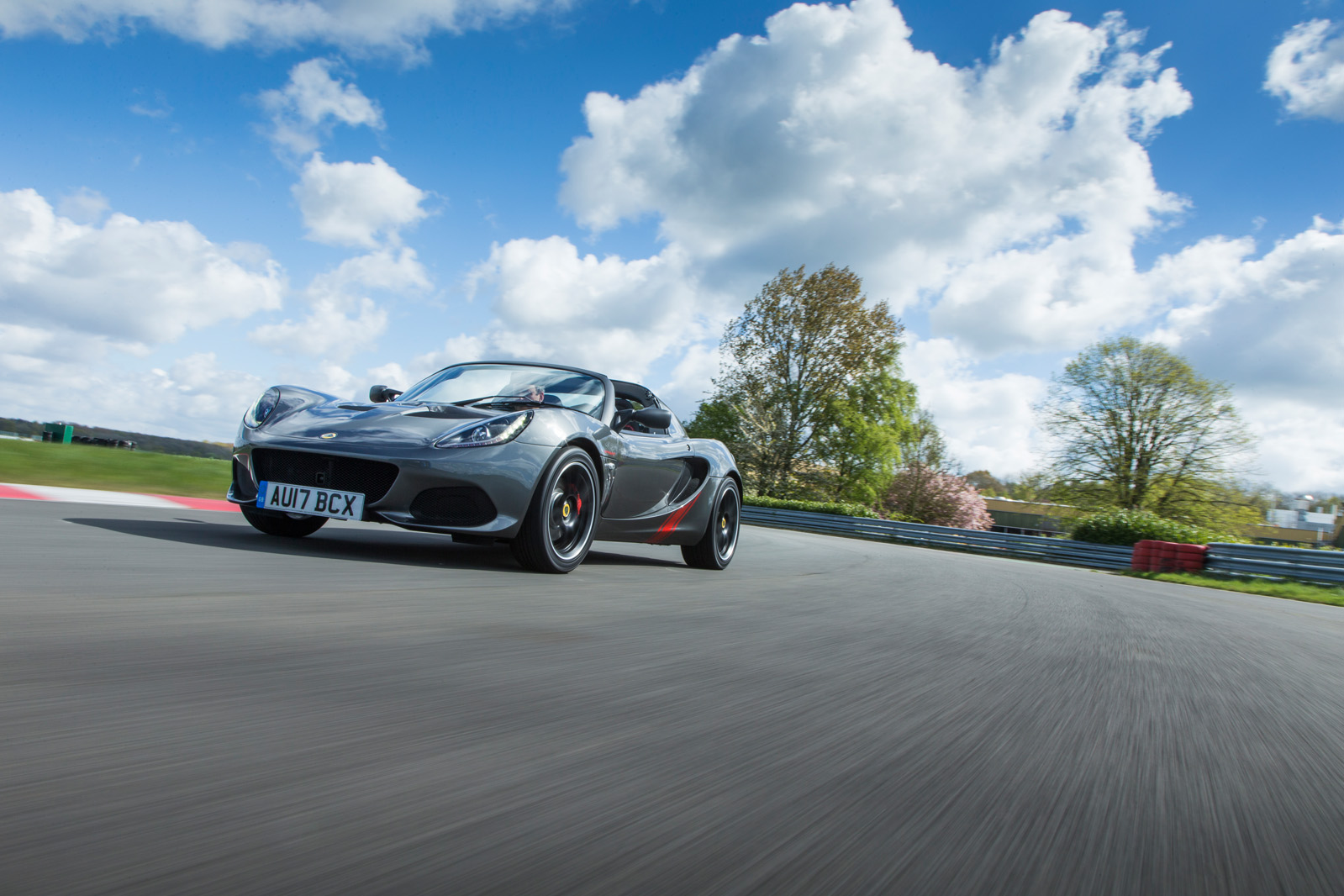 But the real news is the return of a name not seen on a standard-production Lotus since it was last used on an Elan in 1973. While the standard Lotus Elise is called the Elise Sport and comes with the same 1.6-litre or 1.8-litre supercharged engines, there are now 'Sprint' versions of both models, offering further and substantial weight reductions: 26kg in total on top of the 10kg cut enjoyed by all new Elises.
Indeed, Lotus says the 1.6-litre Elise Sprint weighs just 798kg, making it possibly the lightest fully homologated production car on sale behind the Suzuki Ignis baby SUV. To achieve this, Lotus fits as standard forged alloys wheels (a 5kg saving), a carbonfibre roll-hoop and engine cover with a polycarbonate rear window (6kg), carbonfibre seats (6kg) and a lithium ion battery (a whopping 9kg saving).