THE FINAL: ENGLAND VS GERMANY
McLaren 540C (England) vs Porsche 911 GTS (Germany)
There will be no tortured analogies, no reference to pool towels, 1966 or penalty shootouts. These two are too special for that, their roles too important. After three rounds and 14 increasingly competitive contests, just two countries remain: the two greatest producers of sports cars there are.
Before you get reading, check out our semi finals here
It seems somehow right that it should come down to these two, and yet what different approaches these nations have taken to get themselves to the final. For Germany, it's always the mainstream route, through massive premium brands such as Audi, BMW, Mercedes-Benz and now Porsche. For England, it's the specialists that have led the way: Caterham, Lotus, Aston Martin and now McLaren, minnows that could be swallowed whole by the paperclip budget of any of the German brands that have been put forward.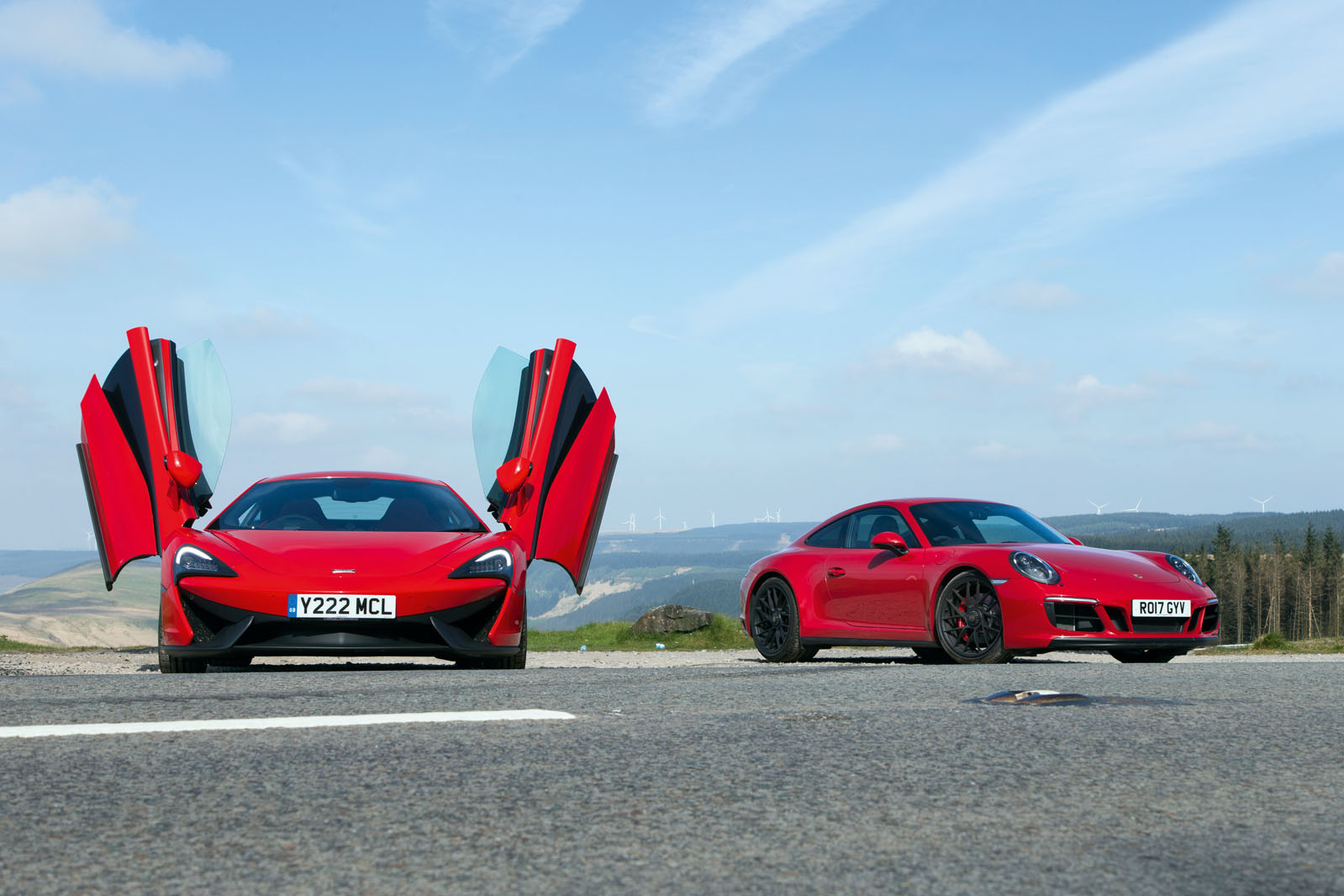 But however they got here, we believe the McLaren 540C and Porsche 911 GTS are the best sports cars in the business, at least by the rules of this contest. If we'd waited a little longer, the new 911 GT3 may have made a stronger case still, and you could argue the McLaren 570S should replace with 540C because technically it just nips under the price barrier. But you'd scarcely believe how little real-world pace the 540C loses and we doubt a 570S has ever actually been bought for less than £150,000, so the 540C it is.
One more thing: the cars are competing by themselves, but for their countries. We're here to identify the greatest sports car-producing nation of all, and these are mere representatives; the best of the best, for sure, but examples nonetheless.
For such an extraordinary device, the 540C is the invisible McLaren. It was commissioned at a time when the company was a lot less confident about its future and place in the world than it is now and was designed to ensure the company had something that could sell directly against the 911 Turbo. But it costs nearly £20,000 less than the 570S to buy, despite costing McLaren hardly anything less to build. Which is why there is no GT version of the 540, nor will there be a Spider. Given its time again but with the benefit of hindsight, doubtless McLaren would not have built it at all.