The first Porsche was built in 1948 in a collection of sheds on the site of a former sawmill in a place called Gmund, in Austria. Its designer had recently been released from prison where he had been interned by the Allies. The car had more than a passing resemblance to the Volkswagen Beetle – and with good reason, for the same man had designed both.
He was called Ferdinand Porsche. All its moving parts – engine, brakes, suspension and steering – were either lifted directly or derived from Beetle running gear and despite the engine being given a fairly monumental tuning upgrade, the 1.1-litre flat four still only generated, wait for it, 40bhp.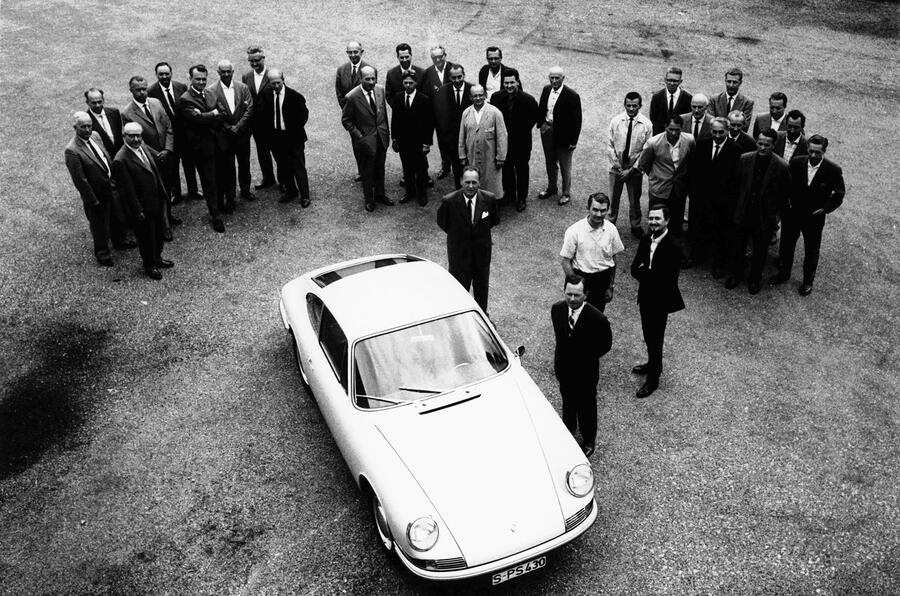 It is fair to say Porsche has come some distance in the past 70 years. During that time the car maker has become the most profitable on earth, and its sphere of operation is now so wide that it makes everything from hypercars to SUVs. It has won in Formula 1 and amassed an unrivalled 19 victories at Le Mans. Today those SUVs are the most coveted cars of their kind, yet Porsche has not forgotten its roots: it still makes a flat four open two-seater with its engine located behind the driver, just like that first 356 all those years ago.
So to celebrate we thought we'd look at some of the very greatest (and just a few of the not so great) cars that brought Porsche from some huts in Austria to becoming the most successful manufacturer of sporting cars the world has yet known.
1948-58
1954 356 Speedster
Six years into the story of Porsche and the little company was growing fast. Its success was built on the reputation of Ferdinand Porsche as one of Europe's pre-eminent automotive engineers, and the vision of his son, Ferry, who saw a clear gap in the market for a super-high-quality sporting car that could be used not merely as recreation but as daily transport, too. The essential rightness of that idea can be seen in the fact that much the same thing can be said about a 2018 Porsche 911.