Driving the North Coast 500 in the winter was meant to be an adventure, but perhaps not quite as adventurous as this could turn out to be.
We arrive in Inverness with the far north of Scotland under a severe weather warning and conditions bad enough to have earned a name. This is going to be the Porsche Boxster T versus Storm Brendan.
I've never really held with the idea that driving for fun is a seasonal activity, or understood why so many interesting cars get tucked up for the winter. Many of my most memorable journeys have involved miserable weather, introducing another challenge to those of car and road. The minimalist Boxster T is particularly well suited to such an austere adventure, combining almost all of the Boxster's chassis-sharpening options with the basic 296bhp 2.0-litre flat-four turbocharged engine and – in this one – a six-speed manual gearbox.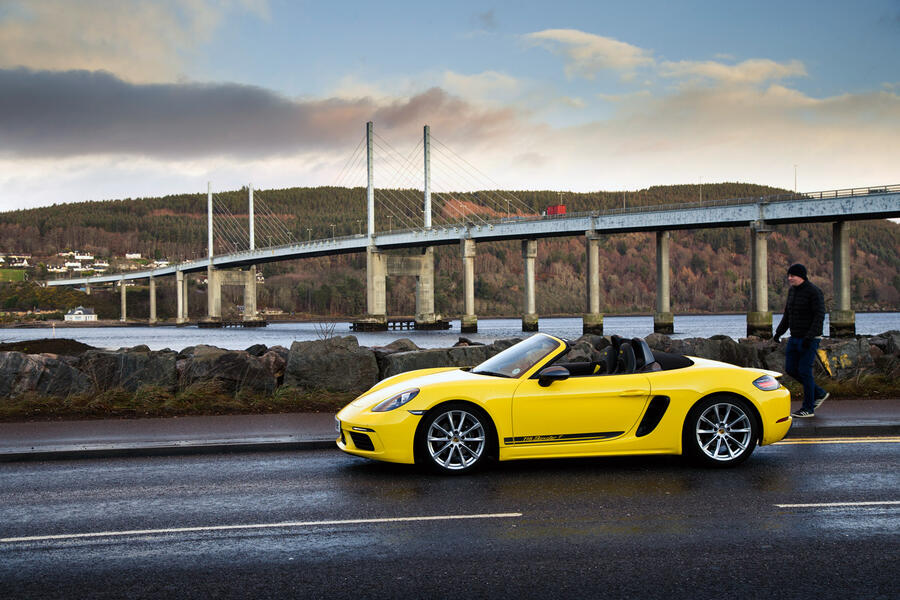 The other motivation is to experience the North Coast 500 in what should be its purest form. Since it was first branded as such and publicised back in 2015, this coast-hugging 512-mile loop around the historic Scottish counties of Ross, Sutherland and Caithness has become hugely popular and a feature on many automotive bucket lists. But the thousands since drawn to drive and ride it have also created a marked increase in traffic during the summer, sometimes causing congestion on the often narrow, single-track roads and even bad feeling among locals. Hopefully that won't be a problem during an amber weather alert in January.
Calm before the storm
It's an early start from Inverness. Photographer Luc Lacey has done the NC500 before, he and Richard Webber looping it in a Fiat 500 in 2017 on a three-day schedule that he says turned out to be pretty tight. A potential problem already, then, as I've allowed just a day and a half.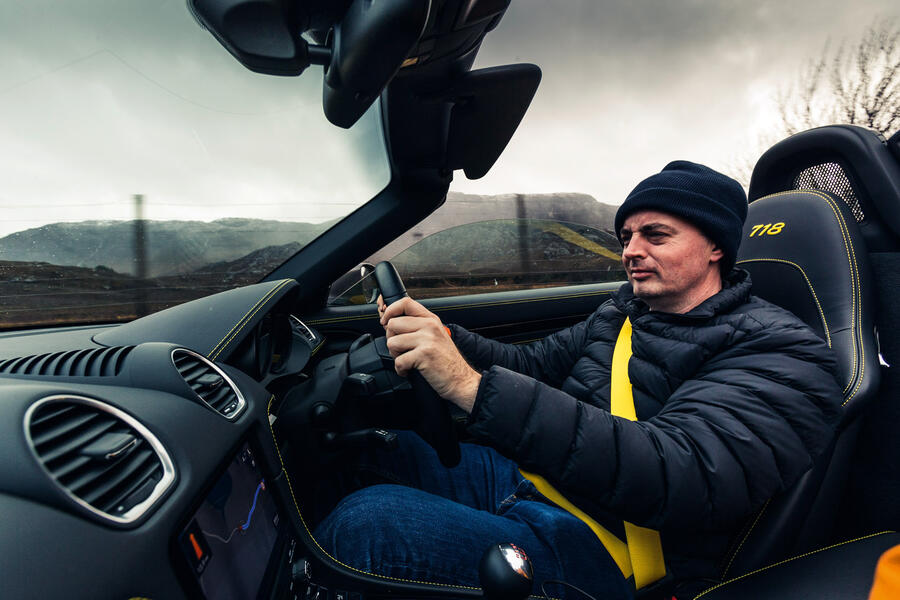 The weather is mild enough to start with the roof down, the Boxster's combination of seat heaters, wind deflector and an effective heater keeping the cabin temperate even with the thermometer reporting 5deg C. The scenery starts gentle – rolling rather than rugged – and with no rain and little wind I'm actually wondering if taking up Porsche's offer to switch the Boxster to winter tyres wasn't excessively cautious.