Your first thought when you step over the threshold of Jaguar Land Rover's £20 million Special Vehicle Operations division in Ryton-on-Dunsmore, just outside Coventry, is that you've arrived in the foyer of a Formula 1 team's headquarters.
The place has the same wall-to-wall modernity of a classy, new piece of industrial architecture, the same aura of forensic efficiency of a grand prix team and the distinct feeling that nothing here happens by accident or just the passage of time.
But whereas F1 teams make half a dozen cars a year and don't build the engine, this place handles vehicles by the thousand. Managing director Michael van der Sande says SVO's job is to take JLR's already potent and luxurious models and "amplify" their characteristics, at times "turning them up to 11".
Among manufacturers of premium cars, there's a powerful demand for bespoke and specialist vehicles that seems currently to defy economic cycles. BMW has its Alpina and Mercedes has its AMG, and on this spot, where Peugeot once built numerous undistinguished 206s, specialist Jaguars and Land Rovers now start their lives.
SVO builds several different kinds of bespoke car. Broadly speaking, there's the uniquely specified, hugely valuable type that involves wholesale re-engineering, complex painting and often lengthening and armouring to meet some ultra-rich customer's whim.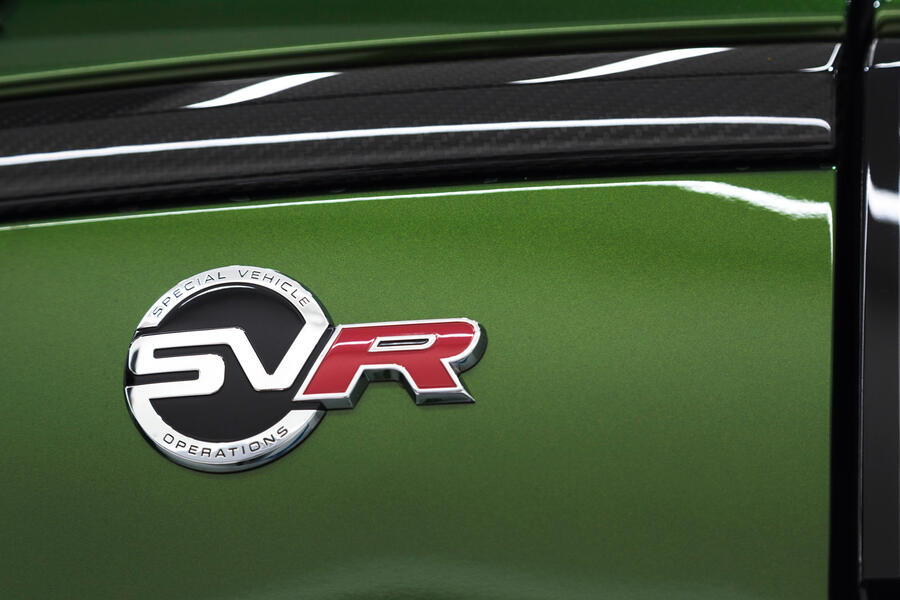 Then there's the most common type, production SVR models whose enhanced packages still allow them to be made on JLR's regular production lines; the Range Rover Sport SVR and Range Rover SVAutobiography Dynamic are good examples. Such cars, around 10,000 of them per year, don't need a special trip through the new SVO Technical Centre, because they're built to suit the facilities of JLR's regular assembly processes.