Land Rover will this autumn kick off an extremely significant two-year period of consolidation and expansion, following a turbulent 18 months, that will define the brand for the next decade.
A great deal of the activity will relate not just to the launch of four new vehicles but also increased electrification within its line-up. Although the marque's pure-electric vehicles are still some years away – with sibling brand Jaguar leading the group in this market segment – all new Land Rover models from late 2019 will be offered with the option of mild-hybrid or plug-in hybrid drivetrains, allowing it to leave its diesel difficulties behind.
Perhaps the most important addition during that time will be the all-new Mk5 Range Rover, imagined by Autocar above, which is expected to be unveiled in 2021. The mainstream version of the new flagship will be a plug-in hybrid based on an all-new aluminium platform, dubbed MLA. It has been designed to be much lighter than the current Jaguar Land Rover aluminium architecture, as well as accommodating conventional engines and/or electric drive.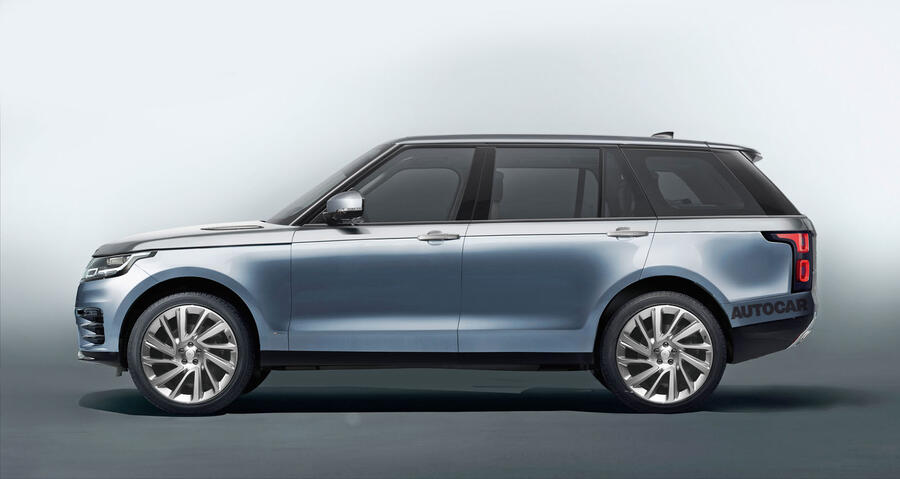 Autocar understands that there will be an all-electric Range Rover 5, but it will be targeted at city users, particularly in east Asia. The vast majority of sales, however, are expected to be of the plug-in hybrid version, which will combine the new straight-six Ingenium engine with twin electric motors – one assisting the front wheels and one driving the rear axle.
Land Rover engineers hope that the combination of the new architecture and downsizing the engine will offset the weight of the battery pack, which will offer around 40 miles of pure-electric driving.
A mild-hybrid Range Rover 5 will use a very similar set-up to the upcoming Range Rover Sport, so expect 300- 400bhp versions of the new straight-six Ingenium engine assisted by both a 48V electric supercharger and a twin-scroll turbocharger. Kinetic energy that would otherwise be wasted is harvested and stored in a small battery that, in turn, powers the engine's electric supercharger.