Despite a dubious start when it was launched in 1985, the Renault Espace went on to win over the British public and kick off the MPV trend, much in the same way the Nissan Qashqai did 20 years later for SUVs.
But after a decade on sale (the Espace II of 1991 was essentially just a reskin of the original), and in the face of upcoming competition from Chrysler, Citroën, Fiat, Ford, Honda, Peugeot, Vauxhall and Volkswagen, Renault felt it needed to make some noise about its people carrier.
And what better way to do it than by teaming up with the Williams Formula 1 team, which was then at the peak of its powers, having dominated the 1992 and 1993 F1 world championships with a Renault V10 powering its cars?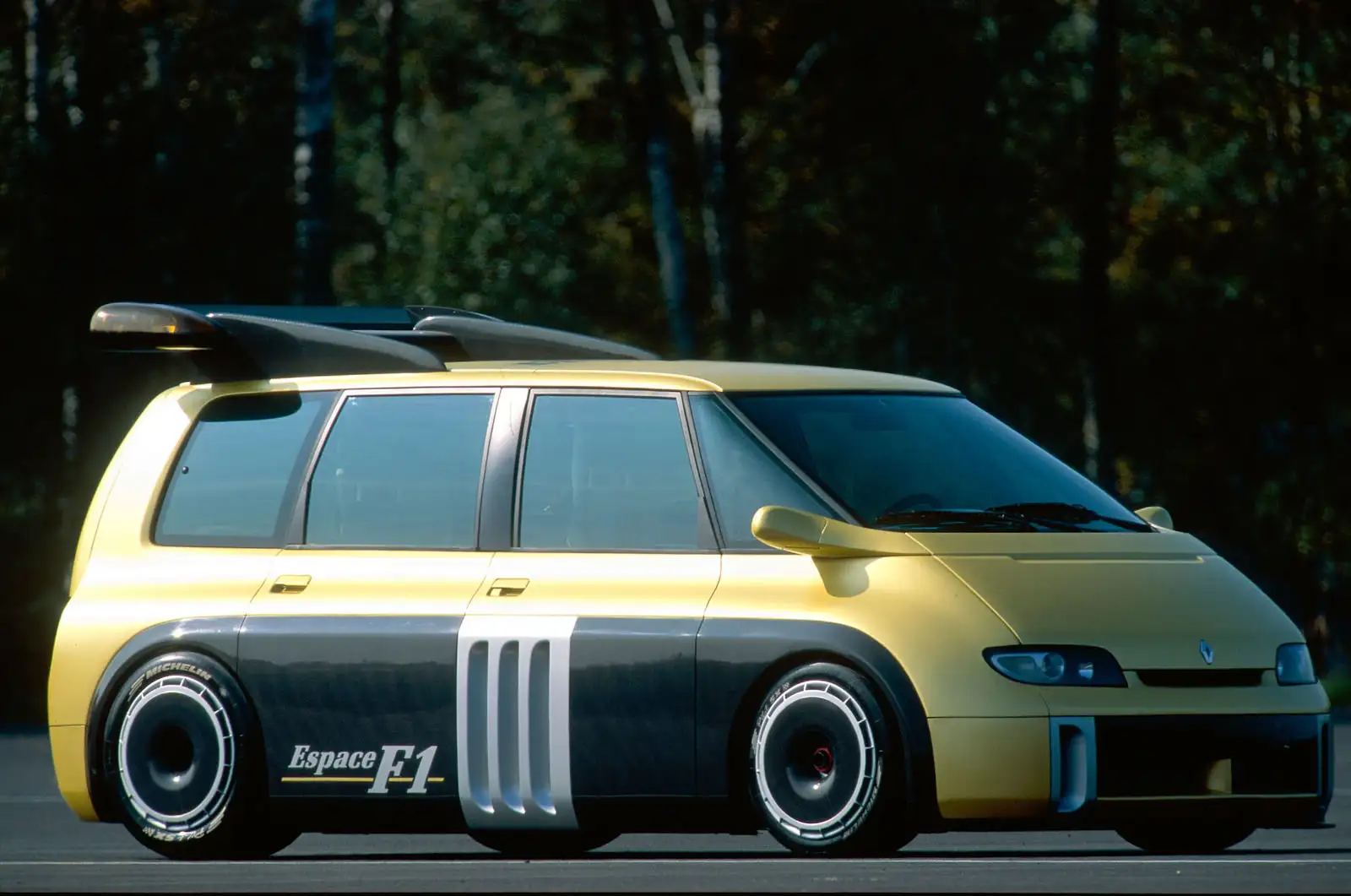 Thus the one-off Espace F1 was created. Built by Renault's production partner Matra, it was an extreme machine. It was built on a carbonfibre chassis, the aft section of which was sourced directly from the Alain Prost-piloted 1993 Williams FW14, suspension and all. The body was a carbonfibre-reinforced version of the standard Espace's bodywork with appropriate bulges, vents and spoilers affixed.